10.21.18
Why Patent Trial and Appeal Board (PTAB) inter partes reviews (IPRs) actually help improve justice, whereas embargoes based on bogus patents are a grave injustice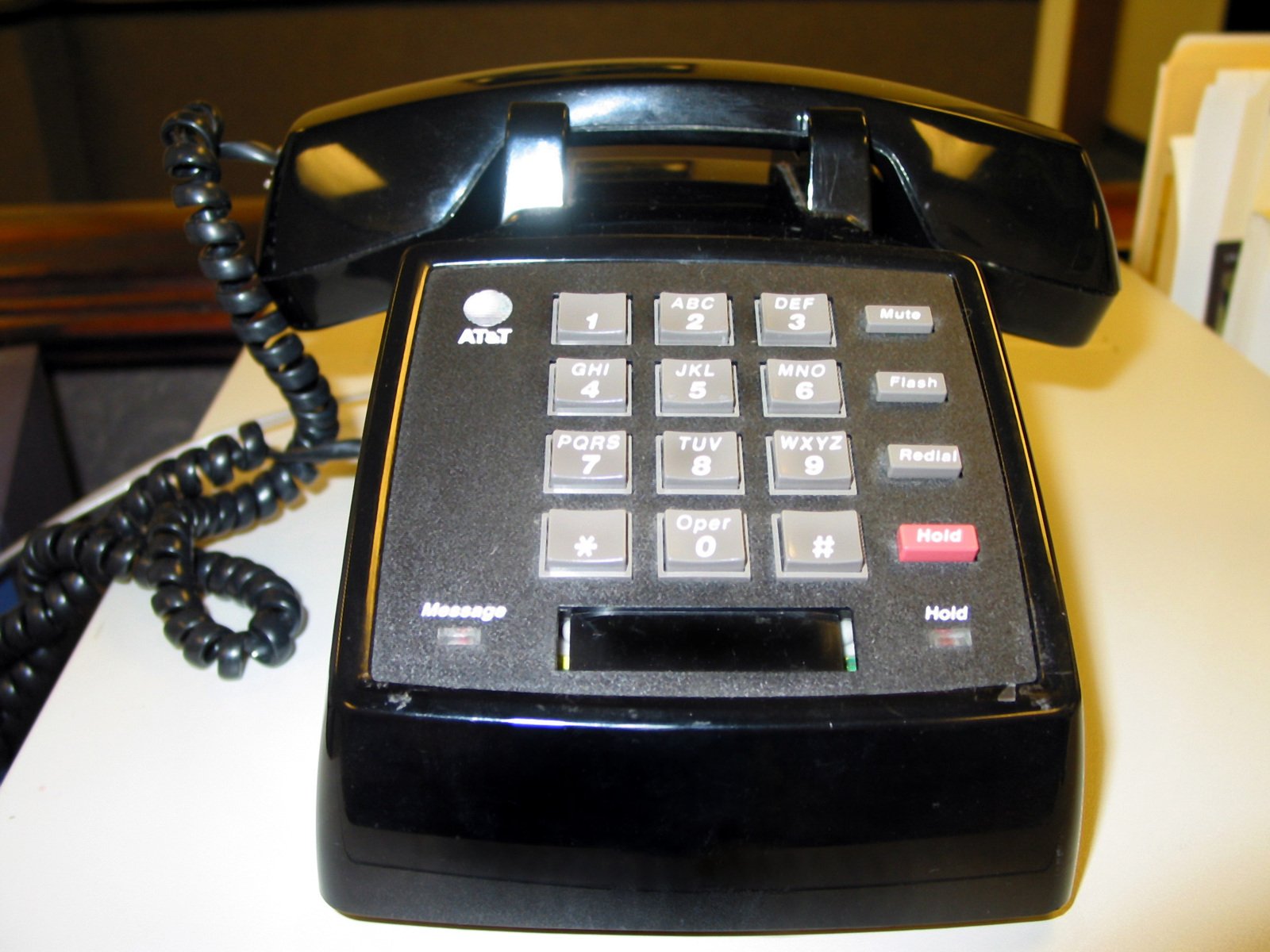 "Not sure about the quality"
Summary: 35 U.S.C. § 101 at the U.S. Patent and Trademark Office (USPTO) — like the European Patent Convention (EPC) on the Grant of European Patents — stresses patent quality and scope; will patent offices get things right before it's too late or too expensive to undo?
THE USPTO is supposed to have narrowed patent scope, owing for the most part to court rulings at higher levels. But has much really changed? At the Office rather than court? Well, the USPTO continues to grant a very high number of patents.
Over at Lexology, Maria Reilly (AWA) wrote the usual nonsense a few days ago, conflating patents with innovation. China grants notorious patents, which can barely be understood by outsiders because of the language. Recent reports suggest that some patents are so bad that renewals fees aren't even being paid to maintain these.
"Recent reports suggest that some patents are so bad that renewals fees aren't even being paid to maintain these."Imagine what would happen if anyone could open a patent office at home. Just certify that office of John or Jane (or give them accreditation from WIPO or whatever). One could write a computer program or a script to just grant a billion computer-generated patents per minute and call that "innovation" (by virtue of these patents' existence, no matter their merit or lack thereof). I am not against patents and certainly not against these offices; like many examiners I am for patent quality, which is another thing altogether. If we grant a monopoly on any conceivable thing (10 million things in the US and about a million things per year in China) we reward crap, not innovation. Days ago the Pittsburgh Post-Gazette published an article titled "His customers wanted a new sound for their electric guitars, so he patented one" (so we can assume patents on sounds are also a 'thing' now).
Windows Central, a pro-Microsoft site, wrote about a new Microsoft patent. There's plenty of prior art all over this one, but Microsoft relies on nobody actually testing its patents. It's about flinging/bundling/suing using as many bogus ones as possible in bulk. It's about quantity, not quality.
That now brings us to underlying laws. Daniel Winston and Bryana McGillycuddy try to give lawyers tricks for manipulating courts into tolerating patents that are obvious, thus bunk. Days ago they wrote this:
Secondary considerations, or objective indicia of nonobviousness, can be a useful tool for patent owners attempting to overcome an obviousness challenge under 35 U.S.C. § 103.
Patent Docs has meanwhile (earlier today) advertised a "Webinar on Obviousness Standard" and Watchtroll complained that the "Supreme Court Denies Cert in Two-Way Media v. Comcast, Refuses Another 101 Case" (so SCOTUS is consistent at the very least regarding Alice).
Watchtroll, writing about Comcast again on the same day, said that "Comcast Invalidates Rovi Patents at PTAB that Previously Secured Limited Exclusion Order at ITC" (as a reminder, ITC just ignores Patent Trial and Appeal Board (PTAB) rulings as though embargo is above the
rule of law and burden of proof/presumption of innocence exists no more).
That case just proves that ITC is out of control. To quote:
In recent weeks the Patent Trial and Appeal Board (PTAB) has issued a series of final written decisions terminating inter partes review (IPR) proceedings where Comcast Cable Communications petitioned patents owned by technology developer Rovi Guides. In each of the final written decisions the PTAB determined that Comcast proved the invalidity of all challenged claims. These latest skirmishes relate to an ongoing patent war between the two companies over Rovi patents on remote scheduling services. A little more than ten months ago Rovi had the upper hand, winning a favorable ruling from the U.S. International Trade Commission (ITC).
Two days prior to this Watchtroll complained about PTAB doing its job when it said: "In early October, the Patent Trial and Appeal Board (PTAB) instituted a series of covered business method (CBM) reviews on patents owned by American stock exchange Nasdaq. The CBM reviews were petitioned by trading platform provider Miami International Holdings (MIAX) and challenge the validity of patents which Nasdaq has asserted against MIAX in U.S. district court."
James Korenchan, looking for some way to twist PTAB news, wrote in his summary: "PTAB Affirms Patent Eligibility of Claims for Using Dwell Time to Rank Search Results" (technically true, but rather abnormal).
By cherry-picking the exception rather than the norm, e.g. Ex parte Bolivar, the patent maximalists dwell or obsess over something that's not even a patent but a mere application. This is all they've got now. Laughable.
To quote: "The claims had been rejected under 35 U.S.C. § 101 as being directed to an abstract idea. [...] In the briefing, the Appellants attempted to argue that the Examiner did not establish a prima facie case of patent-ineligibility, but the Board disagreed. [...] While welcome, this decision is further evidence of the Board's inconsistent patent-eligibility determinations. One could imagine a different panel reaching the opposite decision. Still, the bar for patent-eligible improvements to computer technology is often set too high, and this decision is a refreshing entry that lowered the bar."
These people do anything they can to water down 35 U.S.C. § 101 and/or suppress PTAB's application of it. Watchtroll has a new article entitled "Writing a Software Patent Application" and another (from yesterday) entitled "Patent Drafting Basics (how to fool examiners).
What these people neglect to say is that even when USPTO grants software patents the courts later reject these so the victory (grant/award) is a Pyrrhic one. Software patents are a losing game now.
How about those VoIP patents brought up by Watchtroll some days ago when it wrote: "On October 1st, the Court of Appeals for the Federal Circuit heard oral arguments in an appeal of a patent infringement case decided in favor of Sprint Communications and against Time Warner Cable. The appeal to arose from a jury verdict in the District of Kansas, which awarded Sprint reasonable royalty damages of $139.8 million for Time Warner's infringement of patents related to voice over Internet protocol (VoIP) technologies developed by Sprint."
With software patents on their demise, the technology sector is happy. CCIA's Josh Landau (representing CCIA members, which are technology companies) wrote the following 3 days ago under the headline "IPR And Alice Appear Responsible For Reduced Patent Litigation Costs":
The AIPLA data illustrates the change in median cost of various forms of IP litigation over time. The blue line, representing the cost of patent lawsuits with over $25 million at risk, shows a general increase from 2005 to 2013, and then significant declines over the next two years. While IPR became available in 2012, the first impacts of IPR on litigation tactics weren't seen until the beginning of 2013 when merits decisions in IPRs began to issue. And Alice was handed down in 2014, with a similar lag until district courts began ruling on Alice motions. The data illustrates a slower decline from 2013-2015 after IPR became available, and then a steeper decline in the 2015-2017 period with the impact of both IPR and Alice, consistent with the decline being attributable at least in part to IPR and Alice. (As IPR cost estimates are around $350,000 median cost, the increased cost required to file an IPR is more than overcome by the reductions in litigation cost—to the tune of more than $2 billion.)

However, it's possible that the litigation cost declines seen in patent litigation could have been due to external factors unrelated to changes in the patent landscape like IPR and Alice. In order to control for this, we can compare costs to other areas of intellectual property law that haven't seen the same major impacts. Using copyright and trademark litigation with similar amounts at risk as a control, the data illustrates that while there have been cost reductions in the 2015-2017 time frame for all three areas of litigation, the reduction has been most pronounced in patent litigation.
This is a much-needed improvement, which the EPO could learn from; in recent years it viciously attacked its appeal boards (similar to PTAB in Europe) — to the point where they constantly complain about lack of independence.
President of the Austrian Patent Office Mariana Karepova, speaking to Neil Wilkof of IP Kat, has just made it implicitly clear that Austria is "currently contemplating a Patent Office copyright or software register" instead of software patents. To quote the relevant passages:
IP in the software domain. The new industrial revolution as well as the Internet of Things entail a preponderance of software in practically all innovations. However, neither Austria, nor Europe more generally, is presently able to provide patent protection for this aspect of an innovation. This is an extremely unsatisfactory situation. In order to rectify this, we're currently contemplating a Patent Office copyright or software register, which would provide companies with a robust legal instrument enabling them to enforce their rights with a greater chance of success. At least that's what we're discussing right now in Austria.
Unlike the EPO, they do not tolerate software patents in Europe, i.e. pretty much the same as in every other member state. Sadly, the EPO quit caring about patent quality altogether. It's all about quantity now, even in clear defiance of the EPC. █