06.04.19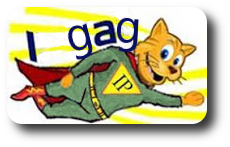 Summary: Bristows LLP gains greater influence inside the dead 'Kat' (what used to be a source of internal EPO news) and courts continue to throw out invalid European Patents; Funnily enough, there are virtually no publications left in Europe that are willing to touch EPO scandals
TODAY'S EPO remains an autocracy. Just like in China, where the Communist regime cracks down on citizens who state facts and now censors entire news networks which mention Tiananmen (the massacre's thirtieth anniversary is today) the EPO's management in Munich is blocking thousands of EPO stories in all of its Offices (even abroad!) to prevent its staff from finding out about the EPO's crimes. Techrights has been blocked for almost 5 years now. António Campinos has not lifted the ban; the USPTO would not do anything like it because of the First Amendment, but here in Europe autocratic censorship is apparently alive and well (even thriving). Years ago the EPO even banned IP Kat quite briefly; a day later the ban was lifted and IP Kat stopped mentioning the EPO's misconduct, abuses and so on. Team UPC (CIPA) then joined leadership positions in IP Kat and later took photo ops with Battistelli. Amazing how fast things can change when the EPO heralds sanctions (like outright ban of an entire blog with about 20,000 stories).
Well, lost in puff pieces such as these (from this week) are actual court cases, which almost nobody in the media pays attention to (because it's considered uninteresting unless there's some "famous" brand like Apple). The European Inventor Award 2019 'festival' will take place around the same time Campinos and the EPO's Council hand over 40,000,000 euros to Third Reich goons. Remember that the EPO is likely going on strike at around that very same time. SUEPO is absolutely right (if not too late) calling for a strike. Things will get worse a lot faster unless there's strong resistance and effective action. Patent quality has already collapsed and the longer it goes on for, the higher the proportion of bogus European Patents.
Looking at IP Kat today, mind what was mentioned by Jonathan Pratt, who wrote: "EPLaw has a summary of the NL case between Mobile Sanitary Solutions B.V. v. TWT Verhuur B.V at the court of Appeal in The Hague. There is also a look at the Opinion in TATA STEEL IJMUIDEN V. ARCELORMITTAL before the Dutch Supreme Court."
It links to this. A Dutch court opines that another key European Patent may be rubbish, as usual, according to this patent maximalists' blog:
MSS holds EP 2 780 515 entitled 'Mobile sanitary unit for accommodating at least three sanitary facilities'. The Court of Appeal like the Judge in first instance rules that here is a serious, non negligible chance that the Patent will be invalidated in proceedings on the merits. Therefore, MSS can not enforce its Patent against TWT.
It's the Court of Appeal based in The Hague that's cited above. Bart van Wezenbeek at Kluwer Patent Blog has also just mentioned the Court of Appeal of The Hague (NL), citing a decision from March 26th 2019. "The Court held that the CJEU decision in the Bericarp case, where it was decided that for invalidity procedures no reimbursement of full litigation costs applies, did apply to invalidity proceedings if these did not contain an enforcement procedure."
That doesn't sound good, does it? It's no secret that European Patents are nowadays of low if not rubbish quality. More so the recent ones. And not too long ago this press release was published to state that the "EPO Revokes Regenlab PRP Patent". It resurfaced today:
The UK Patents Court denied Regenlab permission to appeal the patent revocation judgement and ordered Regenlab to pay extensive legal expenses to Estar Medical. Regenlab, however, asked the court to defer the payment because it has "severely restricted…liquid funds available" and, "the amount of disposable cash Regen can access is limited." Regen asserted that if it is "not allowed sufficient time to secure the necessary funds…it is likely that it will be in default of any Order to make the interim payment," which "could have a 'domino effect' on the viability of the business" which "would impact on Regen's business in a way that would be difficult to quantify financially but is likely to be substantial and would take significant time for Regen to recover its position."
How much did that cost to correct? Certainly a lot of money. Lawyers must have enjoyed that! They lobby for software patents in Europe, as well as patents on life. Here's what the EPO has just tweeted: "The number of European patent applications related to autonomous driving has grown 20 times faster than that across all technologies in recent years."
"You make up buzzwords," I told them, "and then claim massive growth in the buzzwords."
The sad thing is that many people out there in the patent microcosm are absolutely fine with what the EPO is doing. We find it astounding that anyone would pay Bristows LLP for legal advice. They're liars, not lawyers; just as we expected (and predicted earlier today), only hours later IP Kat (now with fewer writers) pushed Bristows nonsense from Annsley Merelle Ward, their employee. This reaffirms the view that the anonymous writer at Kluwer Patent Blog was Bristows in disguise. Is IP Kat (the blog) a Team UPC blog, just like Kluwer Patent Blog? Notice how on the very same day, just an hour apart, she posted for her colleagues, Alex Calver (Bristows). Is IP Kat partly owned by Bristows now? Has this "Kat" become just another Bristows 'front'? Annsley Merelle Ward is like a coordinator for their lobbying there, publishing stuff for her colleagues (always promoting the litigation agenda of the firm).
Notice how there's not a single word about strikes and EPO scandals. Nothing!!! The 'Kat' is dead; to make matters worse, it often feels complicit with EPO management. It actually deleted blog comments that mention Campinos. It's like a gatekeeper.
Earlier today Rose Hughes published another puff piece or fluff about an EPO 'internal' decision (where the judges have absolutely no autonomy or independence, having been thrown into a rented building in Haar). To quote:
A recent EPO board of appeal (BA) decision T 1218/14 applied the criteria for the allowability of amendments relating to undisclosed disclaimers. The BA provided some interesting commentary on the definition of "accidental anticipation" as a criteria for when an undisclosed disclaimer may be allowed.

A disclaimer is a claim amendment that introduces a negative technical feature. Disclaimers are a special case in which subject matter not disclosed in the application as filed may be introduced into a claim without contravening the EPO's strict added matter requirements (Article 123(2) EPC). The allowability of disclaimers in patent claims has a controversial history at the EPO. The Enlarged Board of Appeal (EBA) has considered the issue a number of times. G 1/03 and G 1/16 established that an undisclosed disclaimer may be introduced into the claims to restore novelty in view of an accidental anticipation. An accidental anticipation is anticipation of a claim by something completely unrelated to the invention in question. As recently confirmed in T 1218/14, the threshold for what constitutes an "accidental anticipation" is a high one.
Notice how IP Kat wrote not a single negative post about the EPO since Campinos came. Today it resumed its UPC advocacy, which more or less ceased for a while. The "Kat" was censoring my comments too (when I last tried to leave some). Is Europe becoming like China? Where nobody dares speak of high-level corruption? █