09.20.19
"I'm happy we're on the same very unanimous position," said Elżbieta Bieńkowska.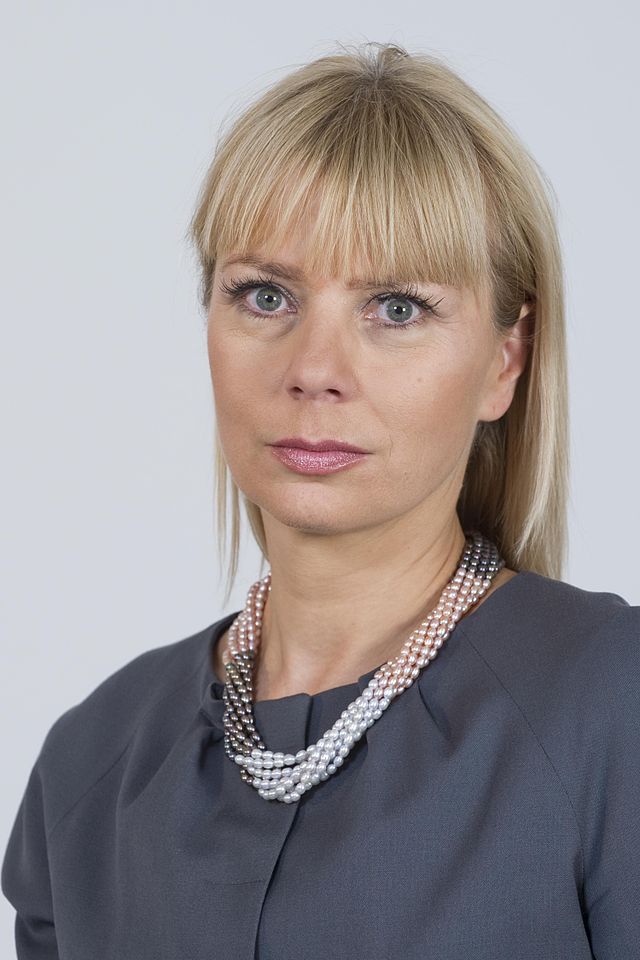 Elżbieta Bieńkowska – Photo by Adam Nurkiewicz, CC BY-SA 3.0
Summary: There are few encouraging signs in Europe right now because the EPO's disregard for patent law (striving to just grant as many patents as possible) earned it much-needed backlash from the European Parliament
AS we've mentioned the other day, the European Patent Office (EPO) belatedly faces some hostile fire — not the usual friendly fire — from the European Parliament (same grouping as the EC and EU, unlike the EPO itself). This is a much-needed, however belated, scrutiny. Yesterday EURACTIV wrote about it:
In a new episode of the longstanding legal saga on biotech inventions, the European Parliament delivered a reprimand to the European Patent Office (EPO) reaffirming that tomatoes, broccoli and other plants obtained by essentially biological processes must not be patentable.

The non-legislative resolution adopted in Strasbourg on Thursday (19 September) is scathing about the EPO, saying their internal decision-making rules "must not undermine democratic political control of European patent law and its interpretation and the legislator's intent."

The EPO, which is not an EU body, opened the possibility of granting patent protection to conventionally-bred plants in March 2015, after attempts to register tomatoes with reduced water content by the consumer goods giant Unilever and broccoli growing with a selective increase of the anticarcinogenic glucosinolates by the global agrochemical company Syngenta.

[...]

The European Parliament has now jumped on the legal controversy, calling on the Commission to reinstate legal certainty, as it is affecting innovation and competitiveness in the European plant-breeding and farming sectors.

"It is important to deliver a very clear political message on this," said German Christian-democrat lawmaker Norbert Lins, chair of the Agriculture parliamentary committee which led the initiative of drafting the resolution.

"I'm happy we're on the same very unanimous position," said Industry Commissioner Elżbieta Bieńkowska during the plenary debate on Monday, adding that the Commission will try to take a very active role to restore "legal certainty and common sense" on the matter.
Here's another new article. "This article is brought to you in association with the European Parliament," it says.
Fruit, vegetables or animals obtained from conventional breeding processes, such as crossing, must not become patentable, MEPs said in a non-legislative resolution on Thursday.

Patent-free access to biological plant material is essential to boost innovation and competitiveness of the European plant-breeding and farming sectors, to develop new varieties, improve food security and tackle climate change, MEPs stressed in the resolution. Furthermore, access to genetic resources must not be restricted, as this could lead to a situation where a few multinational companies have a monopoly on plant breeding material, to the detriment of EU farmers and consumers, many MEPs said in Monday's plenary debate.
We welcome this move from the Parliament. It helps show that the EU isn't just the "yes man" of the EPO; Bieńkowska is mentioned and her position on the EPO has been mostly the subject of scrutiny in prior years, e.g. [1, 2, 3, 4]. We strongly encourage European citizens to press their MEPs on this topic. There are many things at stake; for instance, remind Parliament that the EPO vainly ignores its position on software patenting as well. It's part of an ugly pattern — one that certainly ought to end. █