In 2010, Capitol Records released remastered versions of John Lennon's entire catalog, the best of which remains the Phil Spector-produced Imagine. The title track has become an integral part of the world's cultural fabric–the centerpiece of a ghetto high school halftime show at a basketball game in New York or a Ben and Jerry's ice cream flavor ("Imagine Whirled Peace").

Someone also took pity on me and showed me how to silence alerts from attention-seeking apps, with one notable instance being an app that liked to let me know when spam arrived for each instance of spam.

Health/Nutrition

A mobile team that supports people with psychosocial disabilities, or mental health conditions, in their own homes offers an innovative rights-based alternative to residential psychiatric care, Human Rights Watch said today in a new web feature.

Data breaches that affect businesses of all sizes are now more common than ever, and unsurprisingly this includes Australia. As they become almost a regular affair, healthcare sector is no exception. According to the last quarter Notifiable Data Breaches (NDB) Statistics Report from OAIC, between January to March, the health sector reported 27 per cent of the data breaches, being one of the top industries. Of the 58 notifications over the first quarter, 52 percent was caused by human error, 45 percent was because of malicious or criminal attacks and 3 percent was due to system faults.

The recent hack events were primarily ransomware attacks, one of the key security vulnerability that allows attackers to plant a malware into unpatched operating systems and legacy systems with the only objective of extorting affected organisations. Reports show that nearly half of reported ransomware attacks are on healthcare institutions. As the privacy violations and data breaches in healthcare industry involves high risks and costs, it is key for healthcare IT administrators to pay close attention to their IT infrastructure and detect security gaps. Here are some crucial elements of patching to consider as a part of the IT security strategy…

Security (Confidentiality/Integrity/Availabilitiy)

Defence/Aggression

Environment

Thousands of passengers face disruption at London City Airport after climate-change protesters Extinction Rebellion vowed to occupy its terminal and shut down operations for three days as part of its action in the British capital.

London City is the capital's fifth-biggest – and most central – airport, popular with business travellers, bankers and politicians for short-haul and regional routes.

Members of a community must believe in a common purpose. That sense of common purpose is not only what unites an open project but also what helps an open, distributed group maintain its focus and measure its success. Clear, public, and mutually agreed-upon statements of purpose are a basic feature of open organizations.

Wildlife/Nature

California's biggest utility cut power to more than a million people Wednesday for what could be days on end in the most sweeping effort in state history to prevent wildfires caused by windblown power lines.

I love all animals. I grew up in a Greek village where domesticated animals were part of my family. We had chickens, dogs, cats, sheep, goats, donkeys and mules.

Finance

Wars end with treaties. In the middle of the 20th century, the "class war" that finished off America's original plutocracy ended with the "Treaty of Detroit."

The uniformity of the shades of dark and light blue clothing on the children fans out from the New York City street corner next to a charter school and seems to cover an entire city block. The uniformity is everywhere. Even the student backpacks are blue.

AstroTurf/Lobbying/Politics

Censorship/Free Speech

The NBA has long portrayed itself as standing up for human rights, whether dismissing the Los Angeles Clippers' owner for racist statements or moving the All-Star Game from Charlotte after North Carolina took a stand against allowing transgender people to use the bathroom associated with their identity. 

In some surprising, and ridiculous, news the local court judge, Judge John Marshall (no, not that Judge John Marshall), has decided not to dismiss the lawsuit that Nunes filed against Twitter, two satirical Twitter accounts, and political strategist Liz Mair. As you'll recall, Mair and Twitter had both argued that the case had no reason to be in a local Virginia court, and that, if anything, the proper venue was in California. The judge had demanded that Twitter reveal to him the details of who was behind the Twitter accounts (something that was already questionable under the 1st Amendment, which protects anonymity). Twitter refused, though did say that neither account holder was based in Virginia.

It's no secret that the Chinese government is no friend to free speech. While that statement must seem painfully obvious, the entire world is getting an education into just how thin-skinned Beijing is with the ongoing protests in Hong Kong. While those protesters are chiefly demonstrating for their own civil rights, the Chinese government has apparently made it its business to police the rest of the world's speech while holding the second largest economy on the planet as a hostage to its own hurt feelings.

Privacy/Surveillance

Freedom of Information / Freedom of the Press

The Russian Justice Ministry says it has formally added Alexey Navalny's Anti-Corruption Foundation (FBK) to its list of "foreign agents" because the organization supposedly received a total of 140,000 rubles ($2,160) in donations from the United States and Spain, ministry spokesman Vladimir Titov told the news agency Interfax.

Civil Rights/Policing

The government with the thinnest skin is at it again. Turkey can't handle being criticized in even the slightest way — not after installing Recep "Gollum" Erdogan as president. A very, very long list of well-earned criticisms has led to an equally long list of retaliatory actions against the president's critics, which has included the misuse of other countries' laws to secure punishment of non-citizens and the jailing of of journalists declared to be terrorists by President Erdogan's government.

Later this week, French President Emmanuel Macron will meet Hungary's Prime Minister Viktor Orban in Paris for his first bilateral visit in France.

Qatar should thoroughly and urgently investigate and publicize the underlying causes of migrant worker deaths in light of new medical research concluding that heatstroke is a likely cause of cardiovascular fatalities among these workers in Qatar, Human Rights Watch said today.

Internet Policy/Net Neutrality

Last week we highlighted a study showing that your cable bill can be as much as 45 percent higher than the advertised price thanks to bullshit fees. Now a new study by Consumer Reports shows that up to 24 percent of your monthly cable bill is comprised of said bullshit fees. The fees are designed specifically for one purpose: to let companies falsely advertise one rate, then charge you significantly more money. It's effectively false advertising, but efforts to rein in the practice are fleeting to nonexistent, because creatively fleecing American consumers is just so hot right now.

Monopolies

What only one of the articles I saw mentioned is, however, the issue I'd like to focus on because innovation matters more than retribution: apparently some MEPs were concerned not only about the integrity of that particular candidate but also (or even primarily) about the allocation of fields of policy-making among the different commissioners.

No matter who will be named instead of Mrs. Goulard, what the EP should never accept–for the sake of Europe's fitness for an increasingly digital future–is that one commissioner–and especially not a French commissioner–effectively controls both DG GROW (the Directorate-General for the Internal Market, previously called DG MARKT) and DG CONNECT (Directorate-General for Communications Networks, Content and Technology, previously called DG INFSOC = Information Society).

Formally, the DGs are part of the Commission's "services" and "independent" from the commissioners and their aides ("cabinets"). But that's nominal. In reality, the political appointees make all the decisions.

The IP policy unit is part of DG GROW, and they consistently promote ever broader patents and ever more leverage in litigation for patent holders. By contrast, DG CONNECT has a tradition of, and hard-earned reputation for, being sympathetic to the digital sector. DG CONNECT takes a more balanced approach. They understand the implications of IP enforcement in connection with highly complex and multifunctional products. They realize to a greater extent than some other people that certain startups seek to be protected by patents, while many others need to be protected from patents. And they tend to look at free and open-source software as an opportunity, not merely a threat to other business models.

[...]

France has a rich history, but it doesn't have much of a future. None of its largest corporations (such as LVMH, L'Oréal, and Sanofi-Aventis) is a digital-economy player. Macron likes to think of France as a "Startup Nation," but has no facts to back up that vision. And it's hard to see how this is ever going to improve, given that many of the brightest young French engineers and programmers go to work for GAFA and other non-French companies and, which is so shocking, considering that only 2% of French students reach the top performance level in the TIMSS international math test, roughly at a level with Persian Gulf states. By comparison, 50% of Singapore's students are top performers in math, 40% of South Korean students, 20% of Russian students, and 14% of American students. Even Kazakhstan is at a level with the U.S., i.e., seven times as strong as France.

The French digital policy agenda is to dumb down all of Europe only because France has degenerated. This year's EU copyright reform is an example, as is the French pet project of a "digital tax" (the U.S. threatened with retaliation, but a deal was reached in August). The situation will get a whole lot worse with a Macron appointee controlling both the EU's internal-market and digital-policy divisions–an unprecedented concentration of power that would be undesirable even if the commissioner came from a more innovative country with brighter students.

Copyrights

At long last, the PR nightmare for Epic Games is over. Kind of. You will recall that the company went on a lawsuit blitz over those that develop and/or promote cheats for Epic's hit game Fortnite. While one can understand that the company was salty over cheat enablers for its online shooter, given that disruption by cheaters makes the game less fun and therefore less popular, the fact is that Epic also fought this battle on claims that such cheats violate copyright and the license provided by the game's Terms of Service. These are claims that need to be tested, and hopefully defeated, in court, because they are a twisting of copyright law into the worst kind of pretzel.
Reprinted with permission from Mitchel Lewis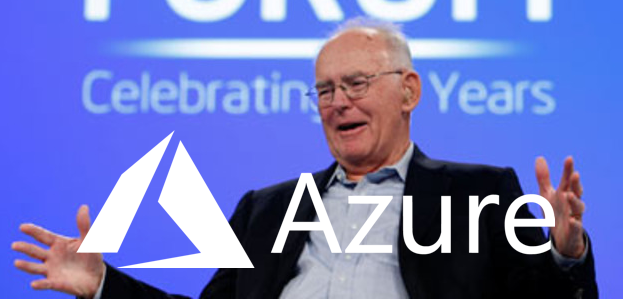 Summary: Decades down the line Microsoft continues to lie about its financial performance, as it did before, according to a former insider
New lines of business are seldom profitable out of the gate. Some take years to break even and cloud solutions are not exceptions to this. Although Amazon was able to extend its existing infrastructure to its customers with AWS which kept their break-even to a minimum, others such as Microsoft were not equipped to do the same with Azure and had to break new ground to meet would-be demand. As a result, Microsoft incurred substantial infrastructure and development burdens which dramatically extended Azure's break-even to 5+ years.
However, Microsoft wasn't only tasked with having to build out or lease new data center space to meet this demand. They also had to consider future demand and capacity restraints since it takes approximately 3 years to develop an enterprise-class data center beginning to end that meets today's stringent compliance requirements. Although leasing space allows them to get up and running faster than building new, 9 months on average, it creates another man in the middle which eats away at precious margin and does not accrue equity over time, unlike the property that they own.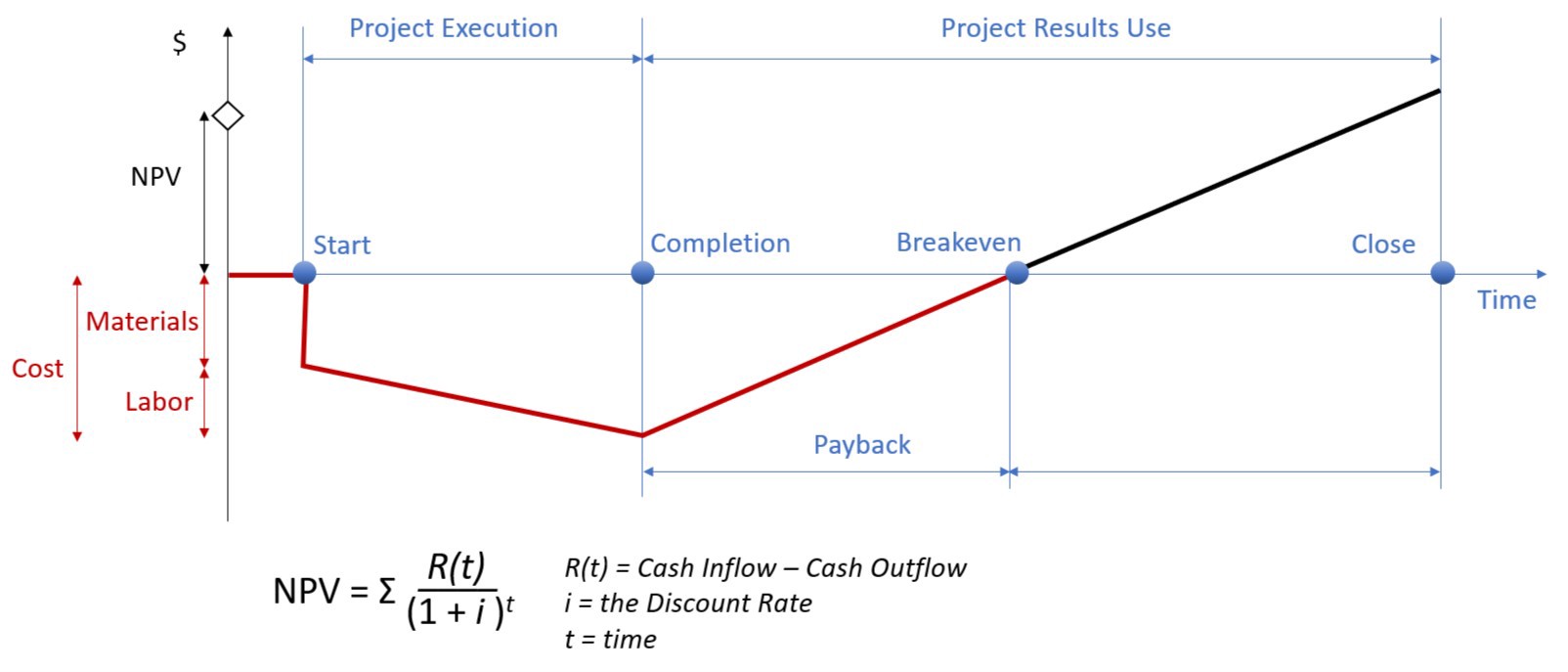 If Microsoft undershot on these projections and didn't build enough data centers, then they'd have to lease out additional space and extend their break-even. But if they overshot, then they stood to lose margin building unnecessary data centers which would take years to offset while also extending their break-even just the same. Needless to say, even a small oversight on this tight rip could prove to be anywhere from profit prohibitive to completely self-defeating.
To do this successfully, Microsoft had to hit a moving target while being in motion themsef. Not only did they have to build out new data centers, they also had to build them in accommodation with hardware that didn't exist yet in an effort to maximize efficiency and profit. Since server technology is constantly evolving to do more with less of a footprint as time goes on, Microsoft would be able to leverage newer iterations of their old servers to a great benefit. They naturally would be denser with memory and processor cores while reducing their footprint as time goes on. But that understanding alone wasn't enough and Microsoft needed to know how much space they would need to achieve these efficiency gains.
In order to anticipate future core density and project the efficiency gains associated with them, Microsoft and presumably others banked on Moore's Law in 2012 which predicted transistor and core density to double every two years. As such, Microsoft projected how core-dense racks of servers could be 2–4–6–8 years in advance just as they have done successfully in the past. While a single 1×20 rack of servers could provide Microsoft with 10,400 cores to sell on Azure in 2012, Moore's Law projected that this same amount of rack space would be able to host 20,800 cores by 2014, 41,600 cores by 2016, 83,200 cores by 2018, and 166,400 cores in 2020 (roughly). But this did not happen.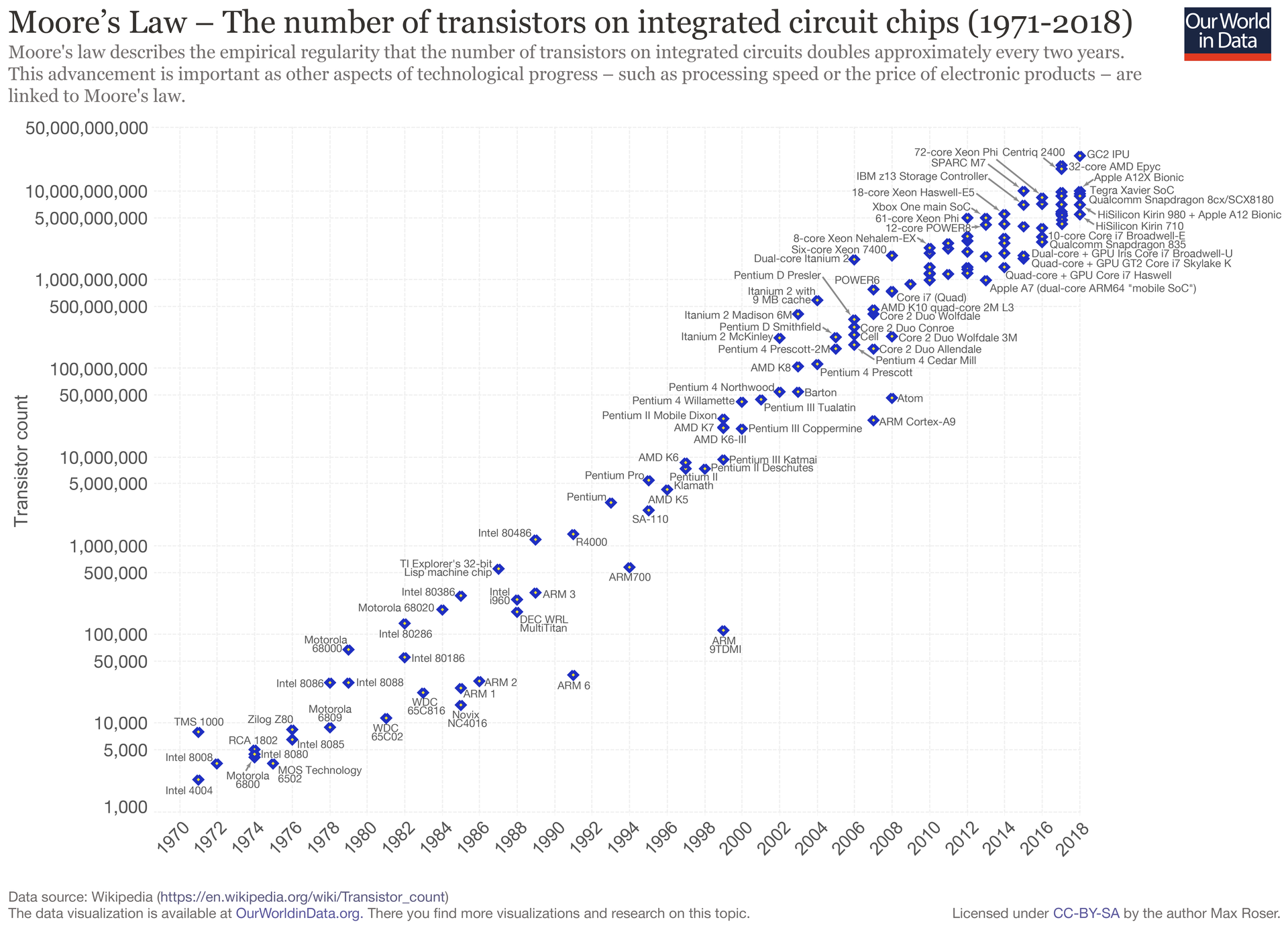 Processor improvements were already stagnating by 2012 which continued midway through the decade and the predictions made by Moore's Law were falling short with no end to this on the horizon. Many were beginning to realize that it wasn't a law at all, but an observation instead. While racks of servers became more dense over time, they indeed achieved greater efficiency with regard to their energy burden and their reduced footprint but this was nowhere near the rate predicted by Moore's Law. Consequently, where Microsoft was anticipating being able to host 83,200 sellable cores in a 1×20 rack in 2018, they were only able to host roughly 28,000 cores, less than 1/3 of their projections.
As a result of undershooting their projected capacity by such a large margin, Microsoft was way off on their capacity projections with Azure and only built roughly 1/3 of the data center capacity that was actually necessary. Consequently, they had to over-provision their existing data centers to the point of tripping the breakers and rapidly fill the gaps with an excessive amount of leased space to meet the demand that they projected. All of which effectively doubled the amount of leased space in their portfolio from 25% to 50%, extended their break-even to nearly a decade, and killed their hopes of profitability any time soon.
While an honest mistake and not being able to foresee the future is forgivable, knowingly omitting a mistake of this magnitude is criminal when considering how much Microsoft is hedging its future on Azure. On top of supplying misleading revenue metrics in their quarterly 10K filings to fortify a position of strength and being second only to AWS, Microsoft seems to be wary about reporting Azure's individual performance metrics or news of these failings that would enable investors to conclude this for themselves. Instead, Microsoft appears to be averaging out Azure's losses with their legacy mainstays that are profitable by reporting its revenue within their Intelligent Cloud container instead of itemizing it.
Their incentive for hiding such a failure is obvious since much of their future is hedged on Azure. If it was proven to be woefully inefficient and unprofitable, then clients would expect price hikes and an influx of hidden costs on the horizon along with the potential burden of having to migrate away prematurely. Hosting services on an inefficient platform also puts companies at a tactical disadvantage in comparison to those hosting their services on more efficient platforms. That said, I can see why Microsoft would prefer to keep this quiet and why Amazon isn't in tears when their competition opts to host their workloads on Azure instead of AWS.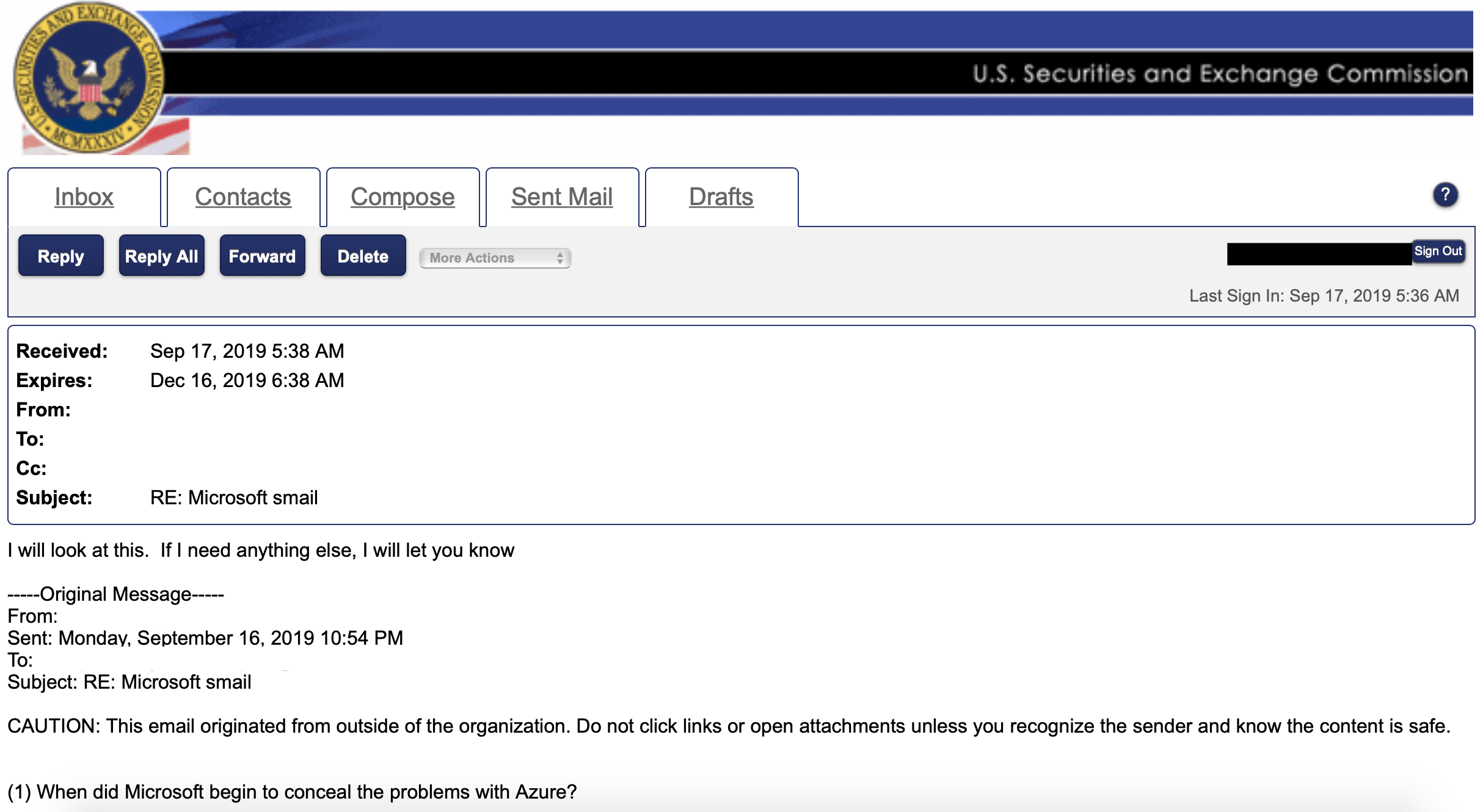 Between these capacity failings and its embarrassing ARPA relative to AWS, it's difficult to see how Azure could be profitable at the moment. Microsoft seems to be attempting to bury this by omitting statistics while relying on financial containers that serve no purpose other than being a means of deception. Whether this is lying by omission and misleading investors on matters regarding major mistakes that threaten the long-term viability of their investment or simply creative accounting practices at work is ultimately up to the SEC. As an engineer, I can only report my findings to them and offer speculation to the three people reading my blog; done and done.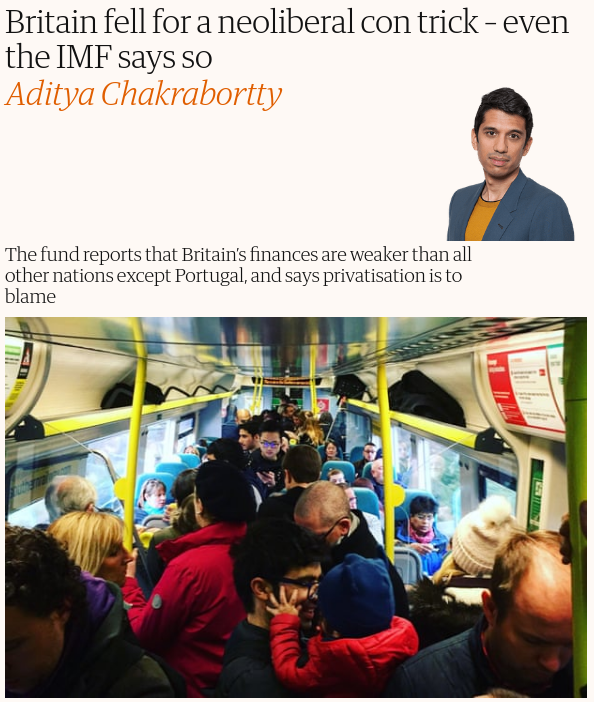 From Wednesday, 17th of October, 2018
Summary: The EPO is becoming a private enterprise one piece at a time; what's not to like?
EARLIER this year we wrote about EPO President António Campinos planning to give about $50,000,000 to a 'Nazi company' (for so-called 'security'; oppression in disguise actually) without as much as consultation, negotiation or input from workers and their representatives. This was particularly interesting because of Battistelli's accusations that EPO staff representatives were like "Nazis" (even judges were called that); if Team Battistelli hires people from a company whose very roots are Nazi Germany (literally created under the Third Reich), won't Battistelli's words seem like pure projection?
"Then came Serco Germany, known best for an almost/near-monopoly on 'detention camps' or "Secure Immigration Detention" as they like to call it (akin to concentration camps, which were turned into a profitable private venture)."But wait; it gets worse.
Then came Serco Germany, known best for an almost/near-monopoly on 'detention camps' or "Secure Immigration Detention" as they like to call it (akin to concentration camps, which were turned into a profitable private venture). What on Earth is Campinos stepping into? Is this what the Mercer (Trump ally) 'study' telling him to do?
The EPO is gradually, under a blanket of secrecy, adopting extreme neoliberal tactics that render a "public" monopoly a private one; the EPO's monopoly is being turned into somebody's business — a for-profit enterprise without accountability (like mercenaries). Some consequences were seen recently following overt censorship and yesterday Telecompaper reported more outsourcing by the EPO. Yes, it continues! What we have here is a private, for-profit enterprise and monopoly that's above the law! Campinos did the same thing at EUIPO — outsourcing the "IT" to India in defiance of EU rules/policy. He even got away with it, maybe owing to diplomatic immunity. He soon (months later!) became the President of the EPO. Now comes this contract for OTE:
Specialised engineers from the OTE Group, operating the Business Control Center, will provide monitoring, maintenance and 1st level IT support on-site, 24 hours a day, 7 days a week, for the entire EPO network and IT infrastructure in The Netherlands, Germany, Belgium and Austria.

OTE Group specialises in providing integrated ICT services, having undertaken projects in both the private and public sectors, in Greece and internationally.
This time, unlike the aforementioned EUIPO scandal, the contract seems to have gone to Athens (EU) and not to India. █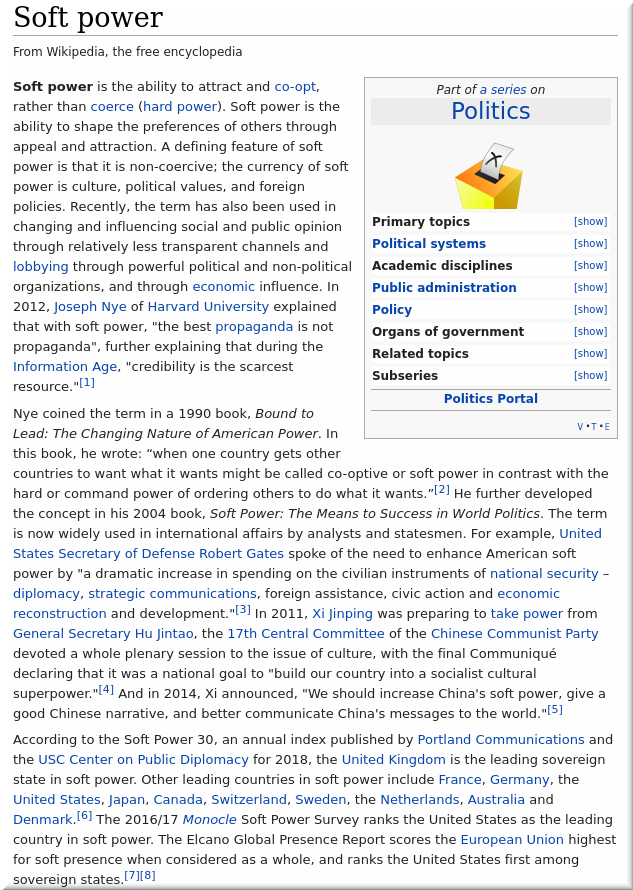 Reference: Soft power
Summary: The Central Staff Committee (CSC) of the EPO has a new paper about its unfruitful negotiation efforts with the soft-spoken President
"Soft power" is a term increasingly used to describe Chinese foreign policy and to some degree domestic policy as well. It's a relatively new term which may sound self-contradictory because power is, by definition, the opposite of "soft". This is what makes the term rather clever or thought-provoking. The European Patent Office (EPO) was ruled by a vicious tyrant for 8 years (Battistelli era), but is António Campinos any better? The policies have been the same and arguably even worse. It's like the sole goal is nowadays to prevent the staff from rebelling/revolting.
The EPO is trying hard to manufacture consent among the staff. EPO management tries to make people feel "proud" — as if pride can be derived from the achievements of people who don't have anything to do with the EPO!
"Akira Yoshino, European Inventor Award winner, honoured with Nobel Prize" is the title of yesterday's EPO publication (warning: epo.org link) that says: "The Japanese chemist Akira Yoshino, winner of the European Inventor Award 2019, has been awarded the Nobel Prize in Chemistry this year. Yoshino invented the first modern lithium-ion battery in 1983 and has continued to improve the technology throughout his extensive career."
They are piggybacking other people's accomplishments as if European Patents were the cause of their success! This guy isn't even European! EPO management puppets now act as if they 'own' this success story, by virtue of throwing a piece of metal and some money at him. Isn't that pathetic?
What does that all boil down to? Propaganda.
The Central Staff Committee (CSC) appears to have acknowledged that as well. "The battle of the communiqués" is the title of its latest publication. Another paper (full title "The President's Update on Social Dialogue or The battle of the communiqués") forms the basis of rather meaningless exchange between the EPO's propaganda department and the rest of the staff — workers who are generally far too clever to fall for it.
"The President was getting good at publishing," the CSC explains, "but it is publishing for publishing's sake to give the impression to staff and Council alike that social dialogue is working, and working well at that."
Notice that the last word of the publication (sort of) is "strikes" so there may be more EPO strikes some time soon. This is what CSC says, not SUEPO. CSC is like the "moderates"; SUEPO withdrew its call for a strike after Campinos had rushed to prevent it (just under a year into his tenure!).
Here's the full publication:
The President's Update on Social Dialogue

or

The battle of the communiqués

Dear colleagues,

On 27 September, before his bombshell Publication of Financial Measures, the President has published his Update on Social Dialogue on the intranet.

For the sake of clarity and in the interest of staff and constructive social dialogue we would like to set the records straight.

Where are we coming from

"Social dialogue takes many different forms. It can exist as a tripartite process, with the government as an official party to the dialogue or it may consist of bipartite relations only between labour and management (or trade unions and employers' organizations), with or without indirect government involvement. Concerted search for a consensus can be informal or institutionalized, and often it is a combination of the two. It can take place at the national, regional or local level. It can be inter-sectoral, sectoral or at enterprise level.

Social dialogue institutions are often defined by their composition. They can be bipartite or tripartite. The tripartite actors are the representatives of governments, employers' and workers' organizations."
© ILO

The ILO describes what constitutes Social Dialogue. As an Organisation in the heart of Europe we have a justified expectation to be treated in the same way other European citizens are treated "back home". In our intergovernmental organisation, the organisation replaces the government and the state for the provision of labour and social regulations, thereby adding complexity. However, we expect all three parties, i.e. management, staff and Administrative Council, to emulate successful processes elsewhere to the benefit of all three parties.

The President often quotes the European Union institutions as a suitable benchmark for our working conditions and service regulations. In doing so, he picks his cherries, though. In the Working Group on Staff representation Resources and social dialogue (WGSR), a joint benchmarking study has been run with the administrations and organs of staff representation of comparable organisations. Both on social dialogue provisions and on resources awarded to bodies of staff representation the EPO compares very unfavourably.

---

90% information and explanation, 10% consultation, 0% negotiation

Social dialogue in the Office predominantly means being informed, or as VP4 put it: "We will make sure that you understand." The General Consultative Committee's (GCC) role is to consult staff, but we have seen only few occasions where comments of the CSC-members in the GCC contributed to a changed decision. In the Working Groups on Performance Management/Career, and Resources/Social Dialogue we receive factual information when we ask for it, we are able to file documents and proposals, but the management representatives have no mandate to comment, never mind converge on a useful regulation.

This begs the question why the President, who is unambiguous about he himself being the only one in charge of social dialogue, is not present in the working groups.

The President repeatedly states that he wants to reduce litigation. The best way to reduce the reasons for litigation is to negotiate agreements. This has not happened at the EPO for a very long time.

Monologue, bipartite or tripartite social dialogue?

The Administrative Council mandated Mr Campinos to put social dialogue back onto the rails. This is not happening. Delegating it to the President obviously does not work. The Administrative Council should also take its own responsibility, being the third party in the social dialogue for our intergovernmental organisation. Staff must be able to meaningfully interact with the person/body taking the binding decisions regarding the working conditions and social security in the Office. Merely engaging staff representatives in working groups, meeting for the sake of being able to report that meetings took place, simply does not work and cheats staff and Council alike.

It is in that light that we read the President's update:

Meeting with Staff Representatives (16.09)

Resources of SR

Several meetings of the joint Working Group on Staff Representation Resources (WGSR) (i.e. adjustments to "Social Democracy 2.0″) took place, predominantly 90-minute video conferences. Our comments during the meetings and proposals from our side have not led to agreement, nor is one in sight. Staff and staff representatives now have to wait for the President's near-final proposal and we sincerely hope that agreement can be reached before or at the GCC in December, although time is – by design -running very thin at this moment.

Concerning the right for Staff Committees to publish information on the intranet we welcome that the President now committed to publishing without delay or need for approval, and so far it works. But as the President's update demonstrates, there is a continued inequality in communication means. Staff Committee communications may no longer be censored, but you still have to go looking for them unless you have activated RSS feeds. The President's updates feature prominently, in your face, on the intranet, next to those of the Amicale.

Oh, and the Staff Committees are still not allowed to send e-mails to all staff, except for the announcement of General Assemblies of staff (limited to time, place and agenda). When we mention that to staff representatives of any other organisation we see complete disbelief in their faces. Our President alleges he dislikes mass emails, although obviously not for everybody.

Performance management system

The President describes the dialogue to have been constructive. We beg to differ. The WG meetings were 90 minute video conferences without proper agenda or minutes. The staff representatives in the Working Group on Performance Management (WGPM) (i.e. adjustments to the New career System) made oral and written proposals and asked for comments and/or (counter-) proposals from the administration. The atmosphere of the meetings was sometimes quite open and friendly. The Office representatives do not have a mandate to respond to our proposals. They always had to refer back to their superior(s), but replies were never forthcoming, even to our written proposals. We saw the same pattern as described above. We are waiting for the President's near-final proposal for adjustments to the merit-based career, which he announced for within 4 weeks from the meeting. Looking at measures 5 and 6 we have to conclude that the time we spent in this working group was largely wasted.

The SR is opposed to changing the frequency of the performance management appraisals to shorter intervals. The current on-line management tools already provide real time information on the production and productivity of the individual staff member. This proposed change could lead to even more production pressure put on the shoulders of the staff.

We welcome the President's commitment to opening the Harmonisation Committee, which is responsible for finalizing the reward process, to the attendance of a staff representative as observer. This step has not yet materialised and more steps will need to follow to provide transparency and to remove the arbitrary nature of the Performance Management system.

The WGPM also worked on defining an acceptable incompetence procedure with sufficient safeguards against abusive use. Like with the other activities of the WG, our proposals were never properly replied to or commented upon by the Office.

We appreciate the proposed measures to protect staff representatives during their mandate, but the procedure should be protecting all staff and consider all elements of competence in a balanced way.

Compensation and benefits

The proposed increase of +3.3% (+1.1% for staff and 2.2% for the Office) is substantial and is the result of an actuarial study. On the positive side it will avert the need to use the RFPSS fund to cover payments for up to a further 2 years. It can also be used as a further valid argument to invalidate the need of a reform of the pensions, since according to the actuarial study all future liabilities of the Office will be covered with this increase. On the negative side, beside the direct negative impact on our salaries, there is a further bias towards the higher grades impact on the SSP.

Again, we guess we were rearranging the deck chairs on the Titanic, now looking at measures 1, 2, 4, 7, 9 and 10.

Financial Study

"Staff representatives were informed [emphasis added] of the next steps in the Financial Study." When the Financial Study was first published, the President and VP4 committed to involving staff representatives and to consider our input in the further stages of analysing the Financial Study and potentially necessary measures.

"SRs will continue to be involved throughout the process…". Well, to date SRs have not been involved in the Financial Study, and we do not see our comments and recommendations reflected in the 17 measures. What constitutes involvement in the eyes of the President? Will we continue to be involved like we have been so far (not)? Since the bombshell any residual
optimism has evaporated. Meaningful involvement of SRs will only happen if staff forcefully
claims it loud and clear.

APC Appointments

At present, members of the Appeals Committees nominated by the Central Staff Committee must hold an electoral mandate. Clarifying the terms of mandate for appointees to the ApC when circumstances change by e.g. staff committee elections or resignation will be welcome. But that is only one solution, and not our preferred one. An electoral mandate does not necessarily qualify you for the meticulous legal work in the ApC. In the past the CSC nominated suitable non-elected staff to the ApC to ensure affinity, competence and continuity.

Meeting with SUEPO representatives (17.09)

We understand that SUEPO will publish separately on the further points of the President's update concerning the meeting with SUEPO representatives.

Conclusion

The President was getting good at publishing, but it is publishing for publishing's sake to give the impression to staff and Council alike that social dialogue is working, and working well at that.

He can no longer kid anyone after his 17 measures publication. For social dialogue to work we would need to see a change of mind-set in the MAC. If the Administrative Council had in mind to restore genuine and constructive social dialogue, all three parties have a long way to go.

In the absence of proper dialogue we indulge in a battle of communiqués to bring our points across to our audiences, staff and Administrative Council.

Communiqués cannot replace dialogue. Staff will now claim agreement-oriented meaningful dialogue in the forthcoming General Assemblies, demonstrations and, as a last resort, strikes.

Involving staff's elected representatives is easier, Mr Campinos.

Your Central Staff Committee
There's lots of stuff to 'chew' in there; we're gratified to see that — even if 15 months too late — the CSC knows too well what it's dealing with. It's a lot like today's China with its negotiation tactics that rarely involve military presence/action. One can be coercive and aggressive without firing a single shot. The effect is almost the same, sans the direct fatalities.
Maybe one day the Communist Party of China will issue statements to the tune of, at least we're not as oppressive as the EPO in Munich (Bavaria, Germany, EU).
Please do note that over the past 50 days, in its public site at least, SUEPO published nothing but two links. Behind the scenes at the EPO quite a bit is happening…
SUEPO isn't saying much, but will soon issue a statement (according to the paper above). As for epostaff4rights.org? The site has moved from offline/suspended status to no longer being registered. That's some 'soft power' right there! Dissent being squashed. █
One year ago: 'Efficiency' in Action: António Campinos is Sending Jobs Abroad, Then Gagging Critics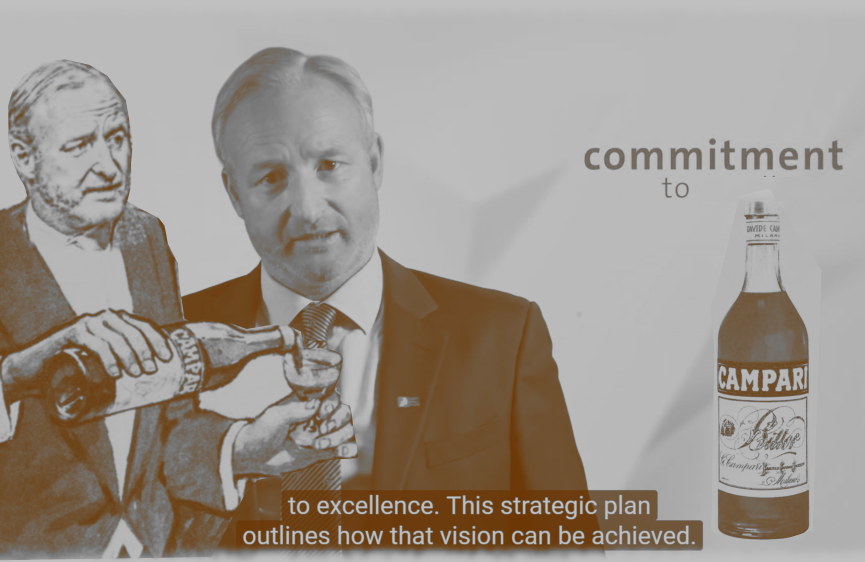 Summary: It's becoming ever more apparent that the 'new' and 'improved' or 'shy' and 'gentle' EPO President isn't a credible negotiation partner; it's a wolf masquerading as a bewildered sheep
THE integrity of the European Patent Office (EPO) cannot be restored under António Campinos. Everything we've seen so far only reinforces or proves correct our suspicions of him. He's another Battistelli or maybe even worse because he's masking things better — a subject we'll tackle in our next post. Campinos opposes patent quality and promotes software patents in Europe just as much as Battistelli did. Both like to speak of "quality" and "transparency" while pursuing the exact opposite, but Campinos is a slightly better pretender, which makes him even more dangerous.
"Mr Campinos breaks his promise" is a publication circulated in the EPO last week. It's worded too politely, probably for diplomatic reasons (bureaucracy has its downsides because crude truth and honesty better convey reality). The full title is "Technologia Staff Survey: Mr Campinos breaks his promise" and as put clearly further down in the text, Campinos is even worse than Battistelli in that regard! Battistelli allowed this survey to go on for more than half a decade after he had taken Office. "After only 14 months as head of the Office," explains the letter below, "Mr Campinos has achieved the feat of acting in exactly the same way, and, on top of that, pulling back on an earlier commitment. We are speechless."
You would be "speechless" only if you ever genuinely believed that Campinos would turn things around (we wrote about Campinos way back in 2016, saying he was the likely successor of Battistelli). Here's the full letter:
Technologia Staff Survey: Mr Campinos breaks his promise

Dear Colleagues,

On 15 May 2019 we wrote an open letter to the President asking him to help the CSC with the logistics of the 4th edition of the Technologia Staff Survey, and to authorise the dispatch of individual survey access codes to all EPO staff members at their @epo.org email address.

On Monday 3 June, during a meeting with the CSC, the President committed to exactly that1. The Staff Representation then made contact with the CIO, following which a positive and productive meeting took place with the CIO and an HR representative. It was clear that the EPO administration had been instructed to facilitate the organisation of the Technologia Staff Survey within the EPO. Procedures on how to distribute the roughly 7000 individual access codes to all EPO employees at their epo.org addresses were discussed in detail, and it was decided that further aspects would be finalised after the summer break with a view to launching the survey mid-September.

On Thursday 11 September the President wrote a letter to the CSC, reneging on his promise of 3 June 2019. In his letter Mr Campinos argued, among other things, that "the sending of mass email is, as a matter of principle and in line with the Office's IT policy, not among the methods of communication generally available for staff representatives"2. The President further stated that we should not worry about psychosocial risk analysis and prevention in the Office, considering "management's commitment to improving the wellbeing of staff."

Unavoidably, a disturbing question comes to mind: If management is truly interested in staff's wellbeing, why is the President forbidding the CSC to provide each of the 7000 EPO staff members with the opportunity to take part in a survey set up by recognised experts on psychosocial risks?

No need to say that we are deeply disappointed in the President's decision, which is not contributing to building trust between social partners. We wish to recall that the CSC was able to run the first two editions of the Technologia survey (in 2010 and 2013) using the epo.org addresses of staff without any hindrance from management. Mr Battistelli removed this possibility from the CSC for the third edition of the survey in 2016, at a time when he was busy dismissing elected staff representatives3.

After only 14 months as head of the Office, Mr Campinos has achieved the feat of acting in exactly the same way, and, on top of that, pulling back on an earlier commitment. We are speechless.

We intend to inform the Administrative Council of the above events. However, the fact remains that the CSC can no longer organise the Technologia Staff Survey. None of the proposals made by Mr Campinos in his letter – an attempt to fool the inattentive reader? – are viable, something the President should not ignore4.

We will now turn to SUEPO and ask them whether they will accept taking up the baton once more and running the Technologia Staff Survey on their own behalf, as we think that getting a clear picture of the present situation of EPO staff with respect to psychosocial risks is a must.

The Central Staff Committee

______
1 As reported by SUEPO in this paper (cf. point 5, second bullet).
2 This is an anomaly which is only true at the EPO and only since mid-2013 when Mr Battistelli decided to remove access to mass email from the Staff Representation. In all other International Organisations and in EU institutions or agencies, including the EUIPO (where Mr Campinos comes from), Staff Committees can send emails to all staff.
3 At that time, SUEPO decided to take over the survey and successfully ran it.
4 The CSC does not have the private email addresses of EPO staff, and the CSC does not conduct its business outsid
The EPO's management does not appear to genuinely care about its main asset — the staff. As we recently showed, this staff is increasingly being replaced by outside contractors. More on that later.
We wish to draw attention to this new comment from "Experienced Examiner" over at Kluwer Patent Blog. To quote: "I get the strong impression that the EPO on purpose uses an unrealistically low discount rate, with the aim to fool the readers (apologies)."
To quote the whole comment:
And it is out: The new President published a set of measures aimed to ensure financial stability of the EPO. Those measures follow the Financial Study (a copy is available here: https://www.epo.org/modules/epoweb/acdocument/epoweb2/377/en/CA-46-19_en.pdf)

Said study has been commented on already, also on this blog. Various issues have been raised, like the lack of regularly adjusting the fees to inflation over the 20 years. Now something new popped up: the discount rates relied upon. You may wish to take a look at pages 38 and 44.In all scenarios, the discount rate starts at 2% and increases quite slowly. A low discount rate means that you need a lot of money now to cover future obligations.Page 44 indicates a strong effect of the discount rate.

We also received news from the actuaries calculating the money needed to fund the pensions. Those actuaries also use a discount rate. They relied on a discount rate of 3.25%, lowered from 3.50% compared to the study a few years ago.

Strange that the EPO relies on two different discount rates to assess its financial situation. The professionals of the trade, the actuaries, use a higher discount rate than the financial study. Speaking only for myself, I get the strong impression that the EPO on purpose uses an unrealistically low discount rate, with the aim to fool the readers (apologies).
So the EPO is perfectly OK with propagandistic, misleading 'studies'; but when the staff wants to commission something more honest and independent, then the staff is being blocked. Even if people's lives depend on it.
Lies have become the norm at the EPO; anything that helps refute these lies gets scuttled. █
Permalink Comments off
Send this to a friend