10.26.19
Scientific-sounding hype for very old algorithms, which are simply not patent-eligible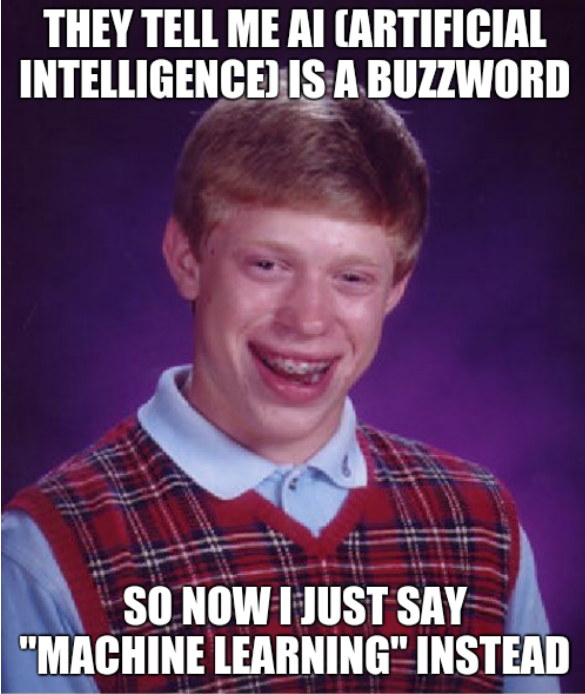 Summary: Patents on maths/stats are not legal; but when the media uses all sorts of other words, or non-abstractions that over-complicate matters (making simple things sound more magical than they really are) we're supposed to think that magic defies patent law, too
WE ARE, as usual, still filing a lot of patent news in Daily Links, especially news pertaining to particular cases and US policy. Why do we do this? Simple. Lack of time. We don't have enough time to cover these things like we did in prior years. Moreover, it certainly seems like some time around 2017 there was active discussion/debating about/around 35 U.S.C. § 101 and its handling by the American courts. That's not the case anymore (or barely). It's often assumed abstract patents will perish, based on the prosecution (or lack thereof) track record.
"It's often assumed abstract patents will perish, based on the prosecution (or lack thereof) track record."One item, however, caught our attention and merits special/lengthy commenting. Patent Trial and Appeal Board (PTAB) inter partes reviews (IPRs) have, in recent years, helped squash a lot of software patents — to the point where many parties were reluctant to file lawsuits or make demands with these (fearing a petition would be filed with PTAB). Seeing that the Federal Circuit had increasingly affirmed PTAB in this area, serial bullies nearly gave up and many went out of 'business'. And this is where spying operations crept in, offering ways around PTAB, first by analysing IPRs and later — seeing that IPRs statistics could not support their propaganda (Mr. Loney apparently left his job over it) — they went on to analysing Ex Parte Reexaminations instead. We have been mentioning this, at least in passing, in past Daily Links.
"But these are software-implemented. They're software patents. They should not be granted."Anticipat is the largest culprit in that regard. It now says "3600 art units are well known for applying knee-jerk Section 101 patent-ineligible rejections" as if applying the law and rejecting software patents is "knee-jerk"; this is the expected kind of response from the anti-PTAB (and therefore anti-patent quality) collective known as Anticipat (they seem to be very small judging by this new booth photo, taken at an event of patent extremists [1, 2]). Anticipat is basically promoting software patents in the European Patent Office (EPO — not just the USPTO — under the guise of "hey hi" (still maths/stats, plus buzzwords and hype). So we wish to respond to that.
My credentials in this domain are a matter of public record (it's all online). When I was 20 I implemented a computer game with so-called "hey hi" (game theory) and its Web site has been online for over 15 years. Later, when I did my Ph.D., I formally studied Machine Learning (way back in 2003), wrote papers about it, and carried on in this field for about a decade, first as a Ph.D. student and later as a postdoc. This whole "hey hi" nonsense (obscure buzzword and a vague, catch-all phrase) isn't new to me. But the media as well as law firms want us to think it's very new and exciting; in reality that goes back at least half a century. So, let's examine what Anticipat is saying:
One reason why these allowance rates are much lower may depend on the art unit differences. Machine learning inventions typically get assigned to the 2121 or 2122 art units whereas business method inventions get assigned to the 3620s, 3680s and 3690s. The 3600 art units are well known for applying knee-jerk Section 101 patent-ineligible rejections whereas AI art units are not as preoccupied with Section 101. Often times, Examiners in these machine learning art units see the cutting edge technology of machine learning in these applications and generally quickly grant the patents for these inventions.
But these are software-implemented. They're software patents. They should not be granted.
On they go, this time with "hey hi" instead of "machine learning" and the vague term "technical" (e.g. "technical purpose" at the EPO):
But not all AI inventions are as easy to get allowed, especially depending on the jurisdiction. Take Europe, for example. The standard for patent-eligibility at the EPO is somewhat different than the US in that it requires a sufficiently technical nature (i.e., the claim must have a technical implementation or technical application). For image processing and speech recognition, this technical nature can be easily shown. But other types of machine learning tech, such as NLP, have not been so recognized as having a technical purpose.

[...]

The [US] Board viewed the claim holistically by stating that "[t]aken as a whole, claim 1 recites a set of steps for a particular query- and hypothesis-based processing sequence and set of rules, executed by a QA system." Then citing McRO, the Board held that this amounts to "us[ing] the limited rules in a process specifically designed to achieve an improved technological result in conventional industry practice," i.e., to improve the technology of QA systems." After coming to this determination, the Board found that the claim imposes meaningful limits on the application of the recited judicial exception for generating candidate answers to a question and thus are not directed to a patent-ineligible abstract idea.

AI will continue to transform all sectors of industry and patentability standards across jurisdictions will continue to change. Patentability standards across jurisdictions should continue to evolve to balance the growing impact of AI on society. As it does so, it is important to anticipate prosecution strategy internationally with the best patent data.
OK, this is complete waffle. They move on from discussion about machine learning and particular families of algorithms to this vague thing they've dubbed "hey hi" — the same thing nontechnical management does at the EPO and USPTO.
"We'll continue to blast patent offices that resort to buzzwords instead of patents."It does not seem like this hype wave is going away from the media and from patent offices. It's not a passing fad if it can persist for years. They totally exploit misconceptions to associate just about anything — automation, computers, algorithms — with "hey hi". We've written over a dozen articles about this one pattern of misinformation. Even if we did dozens more, people would still name-drop these buzzwords. Examiners would still be compelled — by guidelines that mention these buzzwords — to grant patents on these algorithms (or use of such algorithms in particular contexts, e.g. neural networks for spam filtering).
This will hopefully be the last post on this particular subject because it has gotten somewhat repetitive. We'll continue to blast patent offices that resort to buzzwords instead of patents. But explaining why this is wrong won't put an end to it. That much is pretty clear by now. █