05.14.20
Gemini version available ♊︎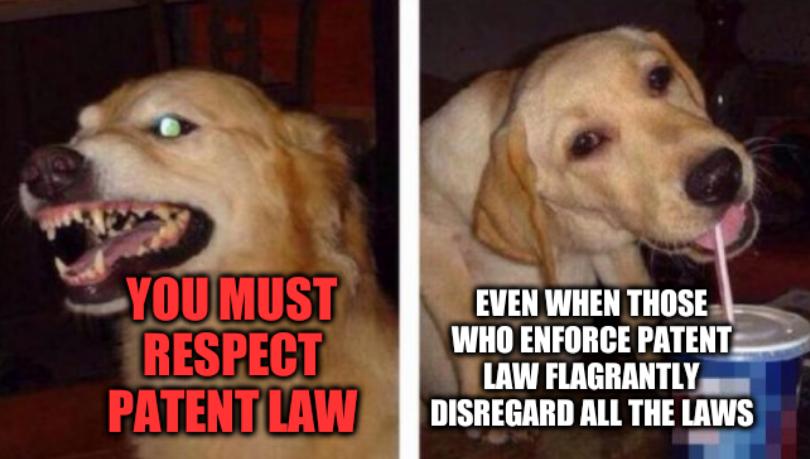 Summary: The amazing thing which happens in Munich (other than the migration back to Free software) is unprecedented immunity for people who break the laws in the name of upholding a law
THE UPC is dead. Noticed how nobody had mentioned it for many weeks? António Campinos is pretty much invisible, almost as invisible as Benoît Battistelli (not mentioned in the media since last year). We're tracking those sorts of things every day, just as we're checking the status of software patents in Europe. It's quite revealing, isn't it?
But Campinos was mentioned just once yesterday. We'll come to that in a moment.
"So, the bottom line is, when dealing with the EPO we nowadays deal with a totally unaccountable and misbehaving entity that lacks legitimacy outside the circle of patent maximalists (who only make a living from lawsuits and preparation for lawsuits).""One of many reasons UPC is dead is that UPCA ended up in a court EPO can neither control nor intimidate," I stated yesterday. (nor bribe with Team UPC, as they did with scholars, media, maybe even politicians to some degree)
This does not mean that Team UPC won't try some weird alternative some time in the rather distant future (it can take as much as a decade and much can happen politically in a decade). "UPC violates the art6 ECHR (right to a fair trial) by forcing EPO languages to the defendant," Benjamin Henrion wrote yesterday, quoting: "In the central division, the language of the proceedings will be the language in which the relevant patent was granted."
This is the kind of thing Team UPC cannot bypass. And it's not like Spain will suddenly drop Spanish, adopting the French language instead.
There are several issues and constitutional barriers associated with the UPC.
The EPO, however, never gave a damn about constitution and laws. Heck, it even violates its very own laws/rules, notably the EPC.
The above is just one of many reasons the concept of a 'unitary' court cannot succeed, except by sheer mischief. The European Patent Office's (EPO) Twitter account wrote on the same day: "Decision of the EPO's President concerning the filing of documents during telephone consultations and during interviews & oral proceedings held by videoconference: https://www.epo.org/law-practice/legal-texts/official-journal.html …"
This is just amazing, isn't it?
They're totally making up the rules, trampling all over the EPC. First they outsource their administrative tribunals to Microsoft, forcing staff to use malicious Microsoft software at home. There are many other problematic aspects, including means of presentation and accessibility. Some people have taken note of that online already.
So, the bottom line is, when dealing with the EPO we nowadays deal with a totally unaccountable and misbehaving entity that lacks legitimacy outside the circle of patent maximalists (who only make a living from lawsuits and preparation for lawsuits). █
Permalink
Send this to a friend