03.23.21
Summary: A new video about the return of RMS to the FSF
With sadness, humor or full embrace, lawyers across the country offered quick reactions to the news that the U.S. Court of Appeals for the D.C. Circuit was advising advocates not to use the Garamond typeface in court filings.

Legal scholarship sucks. It's interminably long. It's relentlessly boring. And it's confusingly esoteric. But the worst thing about legal scholarship is the footnotes. Every sentence gets one1. Banal statement of historical fact? Footnote. Recitation of hornbook law? Footnote. General observation about scholarly consensus? Footnote. Original observation? Footnote as well, I guess.

Science

A webcam is now broadcasting live from Fagradalsfjall, facing Geldingadalur, where a fissure eruption began last night.

"Whether humanity has the collective wisdom to navigate the Anthropocene to sustain a livable biosphere for people and civilizations, as well as for the rest of life with which we share the planet, is the most formidable challenge facing humanity."

Health/Nutrition

Integrity/Availability

Defence/Aggression

Environment

Finance

AstroTurf/Lobbying/Politics

Censorship/Free Speech

Two years ago, Supreme Court Justice Clarence Thomas shocked a lot of people by arguing — somewhat out of nowhere — that the Supreme Court should revisit the NY Times v. Sullivan ruling. If you're unaware, that 1964 ruling is perhaps the most important and fundamental Supreme Court ruling regarding the 1st Amendment. It's the case that established a few key principles and tests that are incredibly important in stopping vexatious, censorial SLAPP suits — often by those in power, against those who criticize.

Remember Sharyl Attkisson? If not, she is a former CNN and CBS journalist who made something of a name for herself both in reporting on the Obama administration, often critically, as well as for accusing that same administration of hacking into her computer and home network. Whatever you think of her reporting, her lawsuit against Eric Holder and the Justice Department over the hacking claims was crazy-pants. Essentially, she took a bunch of the same technological glitches all of us deal with on a daily basis — flickering television screens, a stuck backspace key on her computer — and wove that into a giant conspiracy against her and her reporting. She made a big deal in the suit, and her subsequent book on the matter, over some "computer experts" she relied on to confirm that she was a victim of government hacking, except those experts remained largely anonymous and were even, in some cases, third party people she'd never met. For that and other reasons related to how quickly she managed to do initial discovery, the case was tossed by the courts in 2019.

Meanwhile, in the latest outrage, more than 100 leading academics have signed a letter demanding why Glasgow University's Adam Smith Business School cancelled a seminar by Professor Gregory Clark because vocal leftwing students objected to his thesis that "genetics determines most social outcomes" without listening to his arguments.

The academics said that the reasons given for cancelling the speech were "unlawful" because "the University of Glasgow has a legal obligation to uphold free speech."

Speaking to the Sunday Express, ahead of his lecture on free speech, Dr Fox warned that the debate had been changed by the advent of social media.

Freedom of Information/Freedom of the Press

One television station in the eastern city of Jalalabad has been forced to send all its female staff home for their own safety, after four young female employees were killed in recent months.

Civil Rights/Policing

Internet Policy/Net Neutrality

In just the last five years or so AT&T has been: fined $18.6 million for helping rip off programs for the hearing impaired; fined $10.4 million for ripping off a program for low-income families; fined $105 million for helping "crammers" by intentionally making such bogus charges more difficult to see on customer bills; and fined $60 million for lying to customers about the definition of "unlimited" data. This is just a few of AT&T's adventures in regulatory oversight, and in most instances AT&T lawyers are usually able to lower the fines, or eliminate them entirely, after years of litigation.

Digital Restrictions (DRM)

The companies have also launched a record label to develop artists together.

Rivals Universal Music and Sony Music have also struck similar deals with Tencent as they look to crack China.

Monopolies

How the virus that battered the economy was a boon for Jeff Bezos.

Today, I find useful to quote a few passages from a November 2020 interview to "Bárbara Paes, a young Brazilian feminist who works at the intersection of technology and social justice". The interview covers many topics, but here I only quote from the part that most matches the scope of this website: digital divides, and divides in discussions, and funding of, digital social innovation.

The quotes are almost literal, only emphasis and minimal edits for clarity are mine. Images are screenshots of a DuckDuckgo image search for "feminist cyberactivism".

Patents

Copyrights
Summary: Some personal suggestions or a list of things that would help the FSF succeed and keep growing (and remaining relevant) for decades to come
Offer a compelling way to replace the GitHub (Microsoft) near-monopoly with something that is self-hosted, preferably decentralised to a certain degree, and without a "Community Edition" (everything is for the community). It's already work in progress based on our understanding.
Promote the use of existing remote work (or conferencing, teaching etc.) tools, especially ones that aren't controlled by GitHub. Or try to wean them off GitHub. The latter points relates to (1).
Form a stronger coalition with Free software proponents around the world (numbers are our strength) and keep a distance from the corrupting influence (monopolies) of the Linux Foundation and OSI. In many ways they nowadays represent interests opposite to those of the FSF.
Tackle the growing threat of increasing complexity as barrier to community participation in particular projects (systemd has earned notoriety for this).
Speak about the growing threat of Clown Computing; the FSFE has done some work in that area, but many people ignore the warnings and outsource almost everything to third parties (mostly monopolies that spy).
Create a capsule for presence in Gemini space (protocol), which helps tackle most of the issues the World Wide Web has become notorious for. It can help inspire many more capsules.
Reinstate old campaigns that call out Microsoft Windows for the threat that it is (it is still a growing threat) to people's freedom.
Repudiate fake solutions to the software patents threat; some of their purveyors have attempted to enlist GNU projects, in effect bypassing real patent reform attempts, seeking to altogether abolish software patents (even after Alice/35 U.S.C. § 101; SCOTUS, 2014).
Issue a polite public statement just to explain why the FSF's founder was led to resign; many people would appreciate a frank explanation.
Tackle the issue of censorship, including (reportedly) censorship of mailing lists of LibrePlanet. Freedom of expression is also a form of freedom that must not be conflated with "trolling".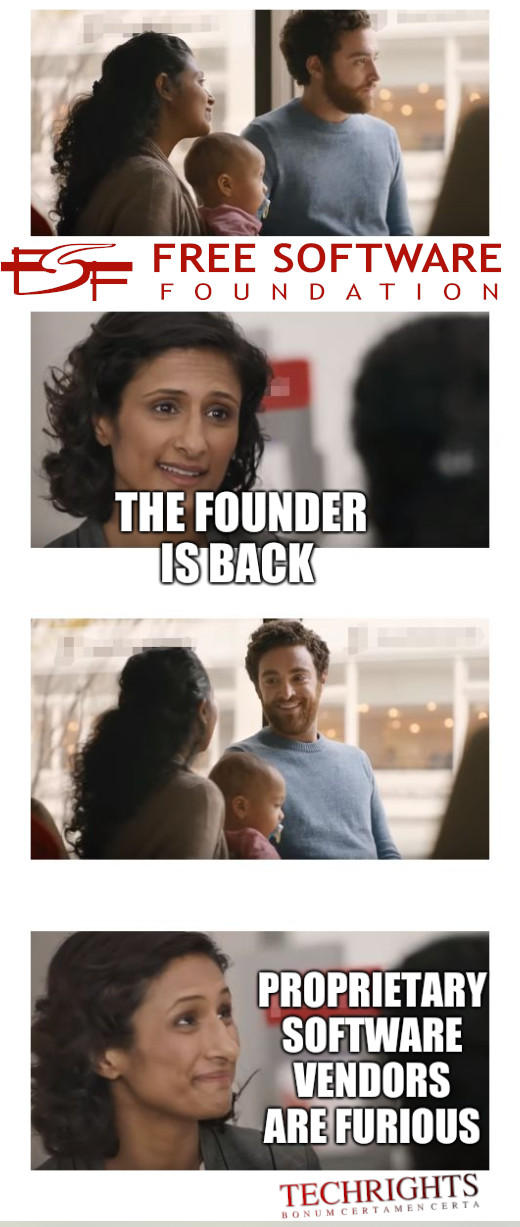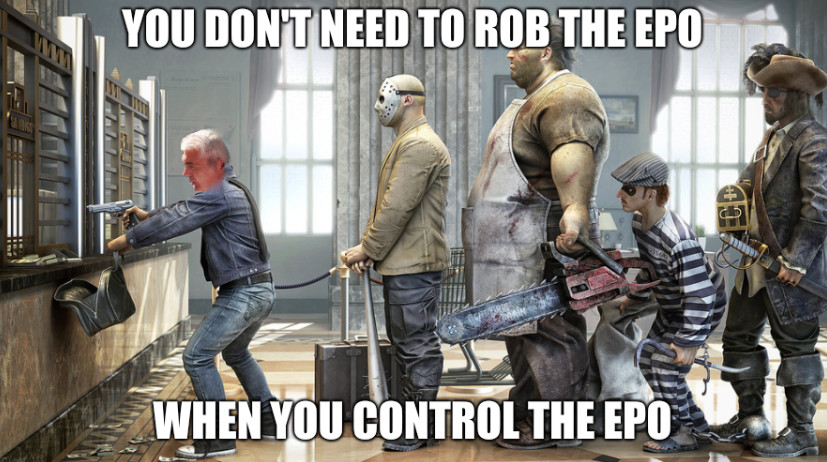 Summary: A toxic mix or dangerous cocktail of diplomatic immunity and greed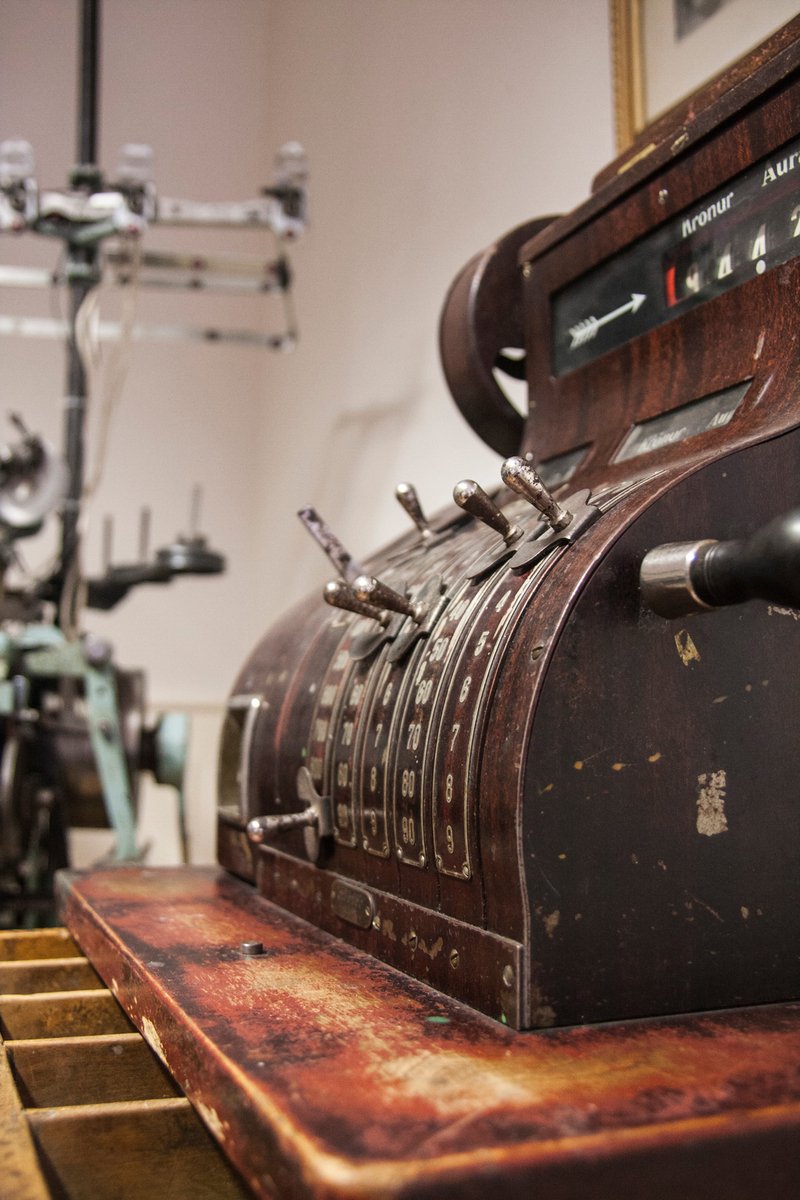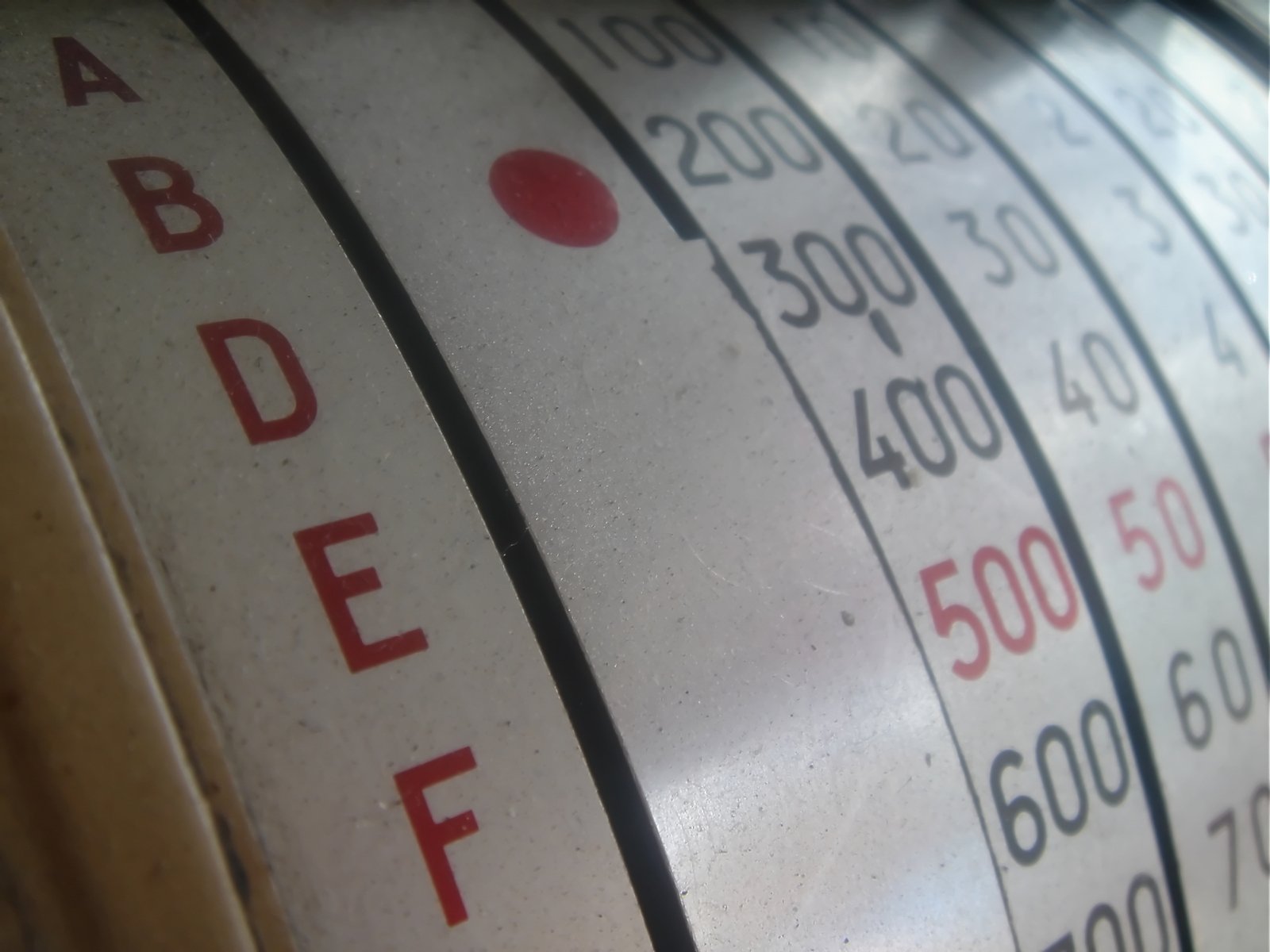 Summary: The EPO is being looted by corrupt management which gaslights the staff and turns the Office into somewhat of a laughing stock (even stakeholders have grown impatient, seeing that justice itself ceased to exist in EPOnia)
The Central Staff Committee of the EPO has just circulated the following document. It shows that António Campinos isn't more credible than Benoît Battistelli and the money only flows outwards to a financial scam, rather than to staff which does all the actual work (under exceptional circumstances).
Here's what it says:
Zentraler Personalausschuss
Central Staff Committee
Le Comité Central du Personnel

Munich 22.03.2021
sc21040cp – 0.2.1/4.2.1

Reward exercise for pandemic year 2020
"Strong Together" but 30% of staff excluded

In a meeting with the Central Staff Committee on 24 February 2021, Mr Campinos announced that "in view of the efforts of staff to ensure business continuity under the challenging pandemic conditions, up to 70% of staff will be able to receive a pensionable reward" and confirmed his intention in an Intranet publication the following day. Mr Campinos has now tabled to the General Consultative Committee his "President's Instructions on Rewards 2021" effectively confirming that 30% of eligible staff will be excluded. The document also reveals that Mr Campinos has even downsized the budget available for rewards despite massive savings made on the salary adjustment procedure.

2020, the first Covid-19 year…
The year 2020 was a challenge for all staff. When the Covid-19 pandemic broke out, EPO management put the focus on ensuring business continuity at all costs. Home-working, paperless and home-schooling became the rule. Constantly changing new digital procedures and tools were introduced. Thanks to the dedication of EPO staff, by the end of 2020 the EPO annual cash surplus amounted to at least EUR 310m (CA/56/20). When presenting1 the February 2021 analysis2 "Intellectual property rights and firm performance in the European Union", Mr Campinos explained that "[t]he stronger your IPR portfolio, the better your business performs. And IPR-owning businesses don't just generate more revenue, their employees earn more too." Likewise, EPO staff should be thanked for making such achievements possible even during the pandemic.

… but downsizing the available budget
Mr Campinos presented in the Budget and Finance Committee (BFC) and the Administrative Council (AC) a draft budget 2021(CA/50/20) foreseeing:

- a salary adjustment of 2,2% bringing the basic salary mass3 to EUR 1.020.395.000;
- a budget for pensionable rewards4 of EUR 13.400.000 and of EUR 12.856.9775 for bonuses.
____
1 EPO post of 19 February 2021 on LinkedIn
2 "According to this analysis, firms that own IPRs generate 20% higher revenues per employee than their counterparts without an IP portfolio. The highest revenue-per-employee gains are linked to bundles of trademarks, with performance premiums of 63% for trade mark and design owners, and 60% for combined patent, trade mark and design owners. Firms that own IPRs also pay on average 19% higher wages than firms that do not."
3 CA/50/20 page 67
4 CA/50/20 page 168
5 CA/50/20 page 169

---

However, Mr Campinos' disastrous reform of the salary adjustment procedure capping the increase of global salary mass at Eurozone inflation (0,3%) + 0.2% had a massive impact in the final budget (CA/D 1/20):

- the salary adjustment of 0,5% decreased the expected salary mass6 to EUR 1.002.075.000
- the budget for pensionable rewards almost remained almost unchanged EUR 13.490.000 and the budget for bonuses was reduced at EUR 12.626.145

As a result of the new salary adjustment procedure, Mr Campinos made between the two documents savings of EUR 18.320.000 at the expense of staff without making any compensation effort on the budget for rewards.

Doubling down against staff, Mr Campinos has now tabled to the General Consultative Committee (GCC) his "President's Instructions on Rewards 2021" (GCC/DOC 1/2021) which reduce the budget for rewards even further:

Pensionable
Bonuses
Rewards Total
Draft Budget 2021 (CA/50/20)
13.400.000
12.856.977
26.256.977
Annual Budget 2021 (CA/D 1/20)
13.490.000
12.626.145
26.116.145
President's Instructions (GCC/DOC 1/2021)
12.100.000
10.500.000
22.600.000
Downsizing of rewards budget
-1.300.000
-2.356.977
-3.656.977

"Strong Together"?
How companies treat employees during a crisis reveal their true values. The way they reward them is one of them. Even when making at least EUR 310m surplus and unexpected savings of EUR 18 million, Mr Campinos cuts the budget for rewards by a further EUR -3.6 million. It shows that, contrary to what Mr Campinos promised after the Financial Study 2019, when the Organisation makes more savings than expected, these are not redistributed to staff.

We are still in a pandemic situation and with different pressures on each of us. It is morally questionable to maintain a competition-based system that goes blatantly against the values of cooperation that the administration propagates, thereby excluding 30% of eligible staff. Such a regressive and non-inclusive policy is impossible to reconcile with the "Strong Together" message the Office is trying to convey.

Mr Campinos has still full room for manoeuvre to show his recognition of the efforts of EPO staff by rewarding each staff member with a pensionable reward, especially during a pandemic. Not to do so will be his decision.

The Central Staff Committee

____
6 CA/D 1/20 page 57
The EPO has become so rogue that it cares neither about Europe nor its very own staff (people who do all the acual work). As we noted the other day, stakeholders are starting to notice that this whole thing is coming down, even justice itself. They've accused the EPO of likely spying on IP Kat comments and putting some of their own there. Weeks after a besieged panel said "OK" to some European software patents (dubious decision tainted by Campinos intervening) we now see EPO management crucified for meddling in another case or stacking the panel. Hours ago somebody wrote: "A question. The deemed date of receipt of the summons is Saturday 27th March. Does the two month period under Rule 115 EPC start on the 27th or the 29th March?"
"As we noted the other day, stakeholders are starting to notice that this whole thing is coming down, even justice itself."The more interesting comments are above that one, but we still don't know if Rose (AstraZeneca) deletes some of the better comments (we just know she deleted quite a few) and whether EPO management is pressuring them behind the scenes, as they did before…
Interesting times for sure. █
Summary: The "war on cashiers" is arguably a more urgent problem and pressing threat than the "war on cash"; the poem below accompanies the video above
THE TABLES have turned
Workers were spurned
Customers got burned
The customers were employed
For $0 per hour they got toyed
Doing the work on iOS and Droid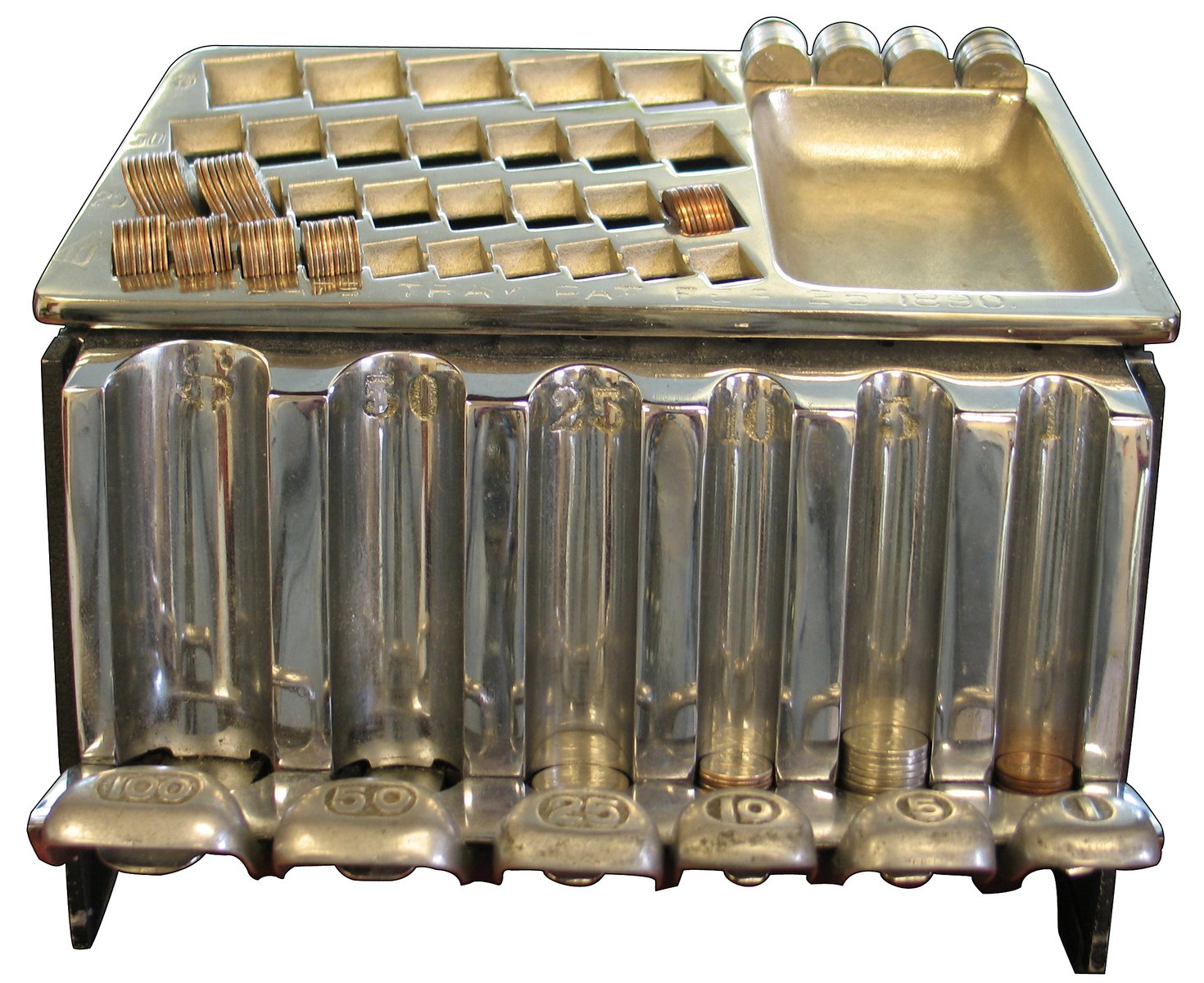 The innovation was nill
All they got was a bill
Left to train themselves at the till
Bagging was no longer possible
Cashiers were perfectly capable
For their dismissal we were collectively culpable
The machines do nothing
As if a screen and a voice can do something
The customer handles everything
To those who know their inventories and their prices
Their customers are not vices
They depend on them for their enterprises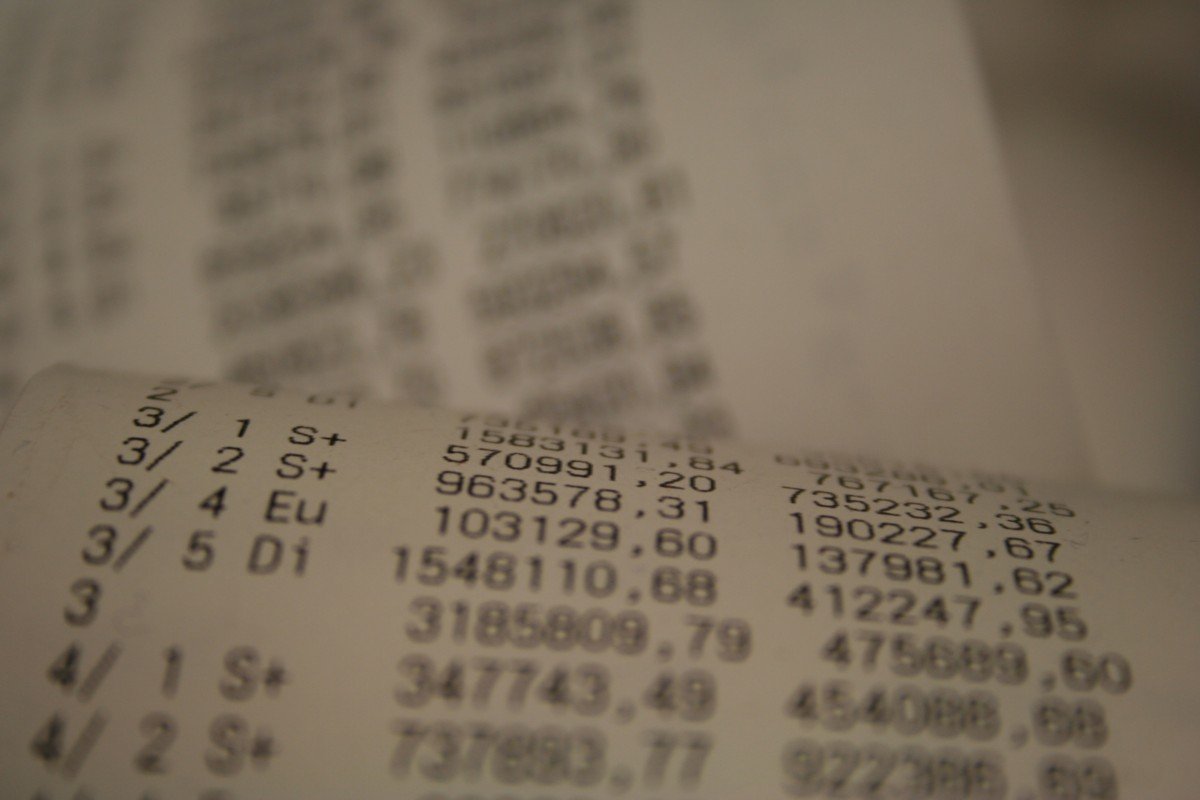 The profits went up
The prices went up
Unemployment went up
Multiple GUIs you train for
Nothing unified for you, sir
No specialisation, just a machine on the floor
Technology would make life easier, they said
As long as you mastered the workflow and paid
Customer service would imminently fade
"Help me out here, I got stuck, I have a question"
More training required, they replied, we can talk, but not action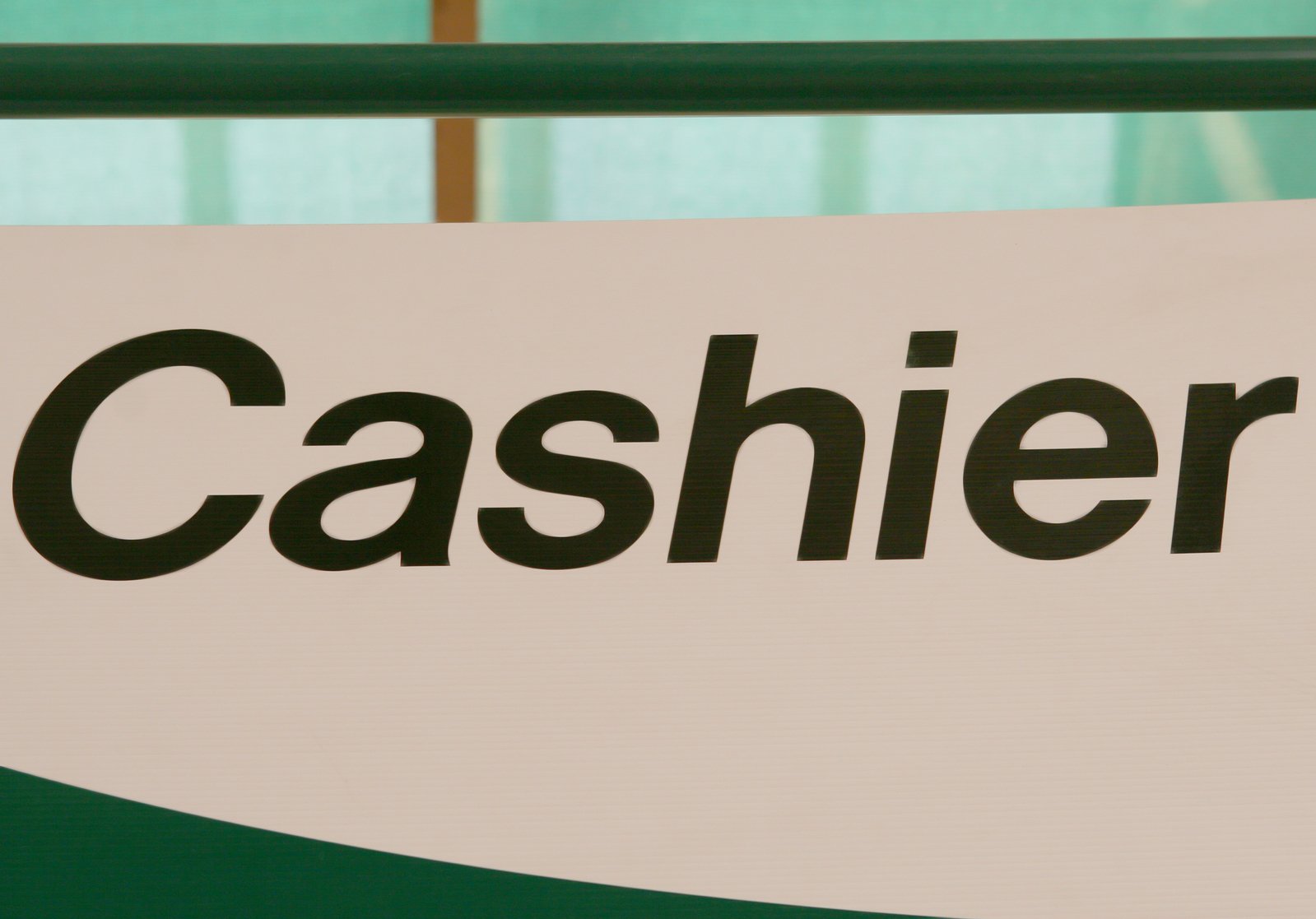 It's healthy, they've insisted
No human contact, they've pleaded
Because hundreds of people touching the machine, unimpeded
The queues have grown longer
The anger gets stronger
No social distancing, no physical border
Over time cash too is rejected
"Card only" machines, with physical change never ejected*
Anonymous purchases are becoming outdated
"It's simple," they've promised to us
Unless there's a discount, cancellation, wrong charge, or some fuss
Cashback bygone
No manager on the phone
CEOs on their throne
Mellowing their tone █
____
* The "war on cashiers" contributes a lot to the "war on cash" and exacerbates inequality, poverty etc.
---
IPFS Mirrors
CID
Description
Object type
QmeAZRKF9BjgW7ZY2hRPpdRgrKJF9b5hVdDUzgtfvTW4cP
IRC log for #boycottnovell
(full IRC log as HTML)
QmPRXeSWF91tjHq9Z662VdMQpDhvFQF5sjZCxxZZRT9Ch2
IRC log for #boycottnovell
(full IRC log as plain/ASCII text)
QmdNAfnz7Vmz2r8t8jjeoMDHHTTijSWKhM8aYLHk4bPxpZ
IRC log for #boycottnovell-social
(full IRC log as HTML)
QmWgHCsmDzgddK8zVH3nDqgEBMXhB5fYrgHutCTgVCHCuf
IRC log for #boycottnovell-social
(full IRC log as plain/ASCII text)
QmaMurp9kwqBqUaTx5LyP7R5v2KoUjwjeHm9nuw45B4Pfx
IRC log for #techbytes
(full IRC log as HTML)
QmasUWNwbFSqzEFDLPpsT1BNMSrHAvkp8E7JiVZADFNM2V
IRC log for #techbytes
(full IRC log as plain/ASCII text)
QmRc8WauVE73M3a3hJ4XyDM4TZcFsNEiPFW9394yJJ7d5o
IRC log for #techrights
(full IRC log as HTML)
QmYNeCZfpVbb2vYVDuBSLRg7DVCDvo2W1gPsixuyFqJTqD
IRC log for #techrights
(full IRC log as plain/ASCII text)

Bulletin for Yesterday
Local copy | CID (IPFS): QmcJTEQCo8C8PEPNccnTtTEqmNWXL5T6wt4cJy2Qi8V24R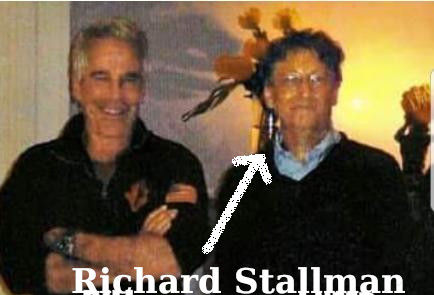 Summary: ZDNet, The Verge and Ars Technica perpetuate defamatory characterisations of what happened 18 months ago
THE body of this article ought not contain links to the libel (those are already listed and rebutted in Daily Links) but instead highlight old rebuttals [1, 2].
"…the 'cancel mob' resumes, still repurposing and reusing lies, sometimes backed and funded by Microsoft and Bill Gates."As one can expect, following the restoration of an RMS role at the FSF the 'cancel mob' resumes, still repurposing and reusing lies, sometimes backed and funded by Microsoft and Bill Gates. The haters of RMS are interestingly enough working for proprietary software companies that profit from human rights violations.
The video above contains my spontaneous thoughts on all this (no notes taken; I could go on for an hour listing more cases of hypocrisy, lying, and likely cover-up). It's important that if we value facts we should at least stick to facts, not lies perpetuated by those who stand to profit from attacking software freedom. It's OK not to like RMS, but at least make sure it is based on facts, not distortions. █