05.05.21
An uptick this past day or two, with the hate letter only going downwards this past month (this is barely visible in the graph due to the scale of the support letter, soon to exceed 6,700 signatures)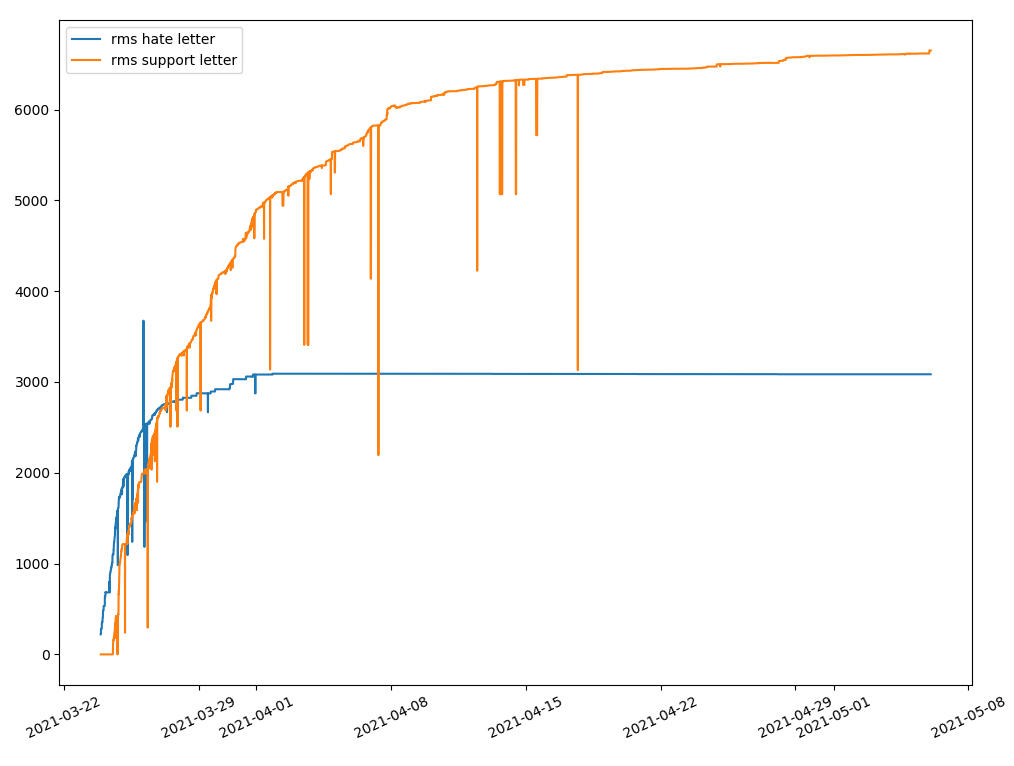 The curve at the bottom is actually moving down
Summary: The coup has very clearly failed and we should prepare for future attempts (they go in cycles); the monopolies really dislike software they cannot control fully (e.g. copyleft/GPL-licensed software)
THE LESSON of the notorious letter, as we noted on Wednesday morning, is that when you base a petition on a lie people will sooner or later wake up and walk away.
"The Free Software Movement will survive this. We have a much more powerful message than the lies of corporate operatives."The news has been admittedly slow, so Steven J. Vaughan-Nichols decided to use ZDNet to suddenly resurrect 'news' (not really) from last month and earlier today, perhaps due to ZDNet, It's FOSS did the same.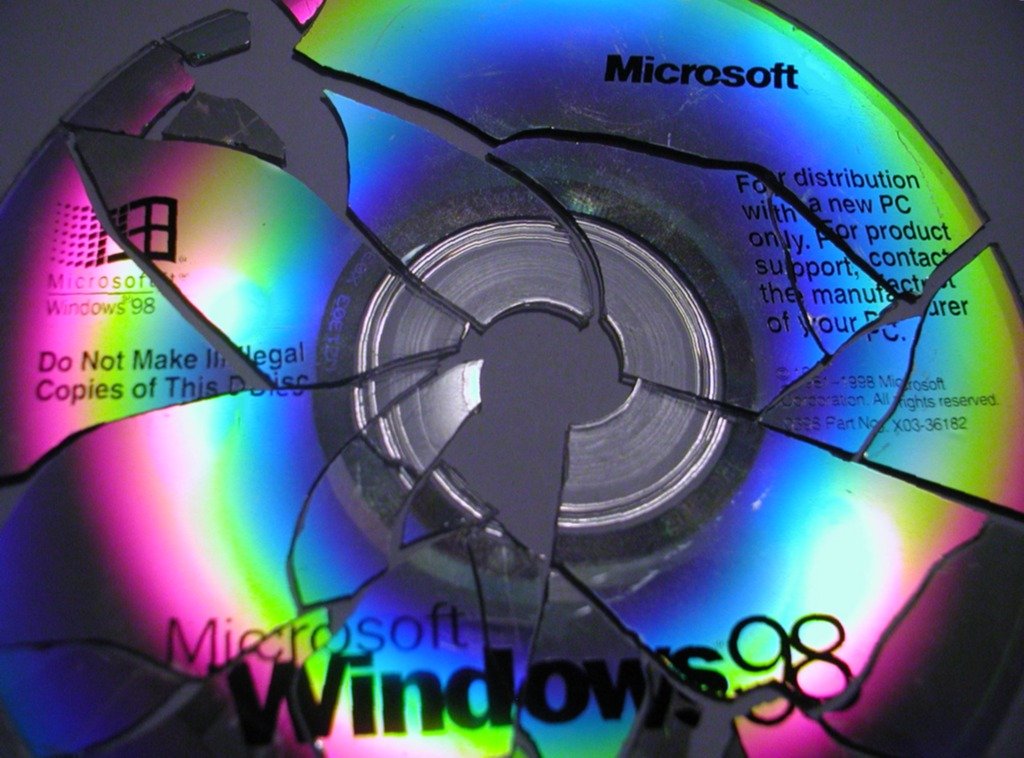 We've decided to replot the graph (shown above), based on the latest figures. We've meanwhile set up a Wiki page about the GNOME Foundation, which has long been plotting a coup against the FSF (the announcement from Stallman was merely used as an excuse or a 'trigger'; they personify things to go ad hominem), looking to also distort the meaning of Free software.
The Free Software Movement will survive this. We have a much more powerful message than the lies of corporate operatives. █