06.28.21
Gemini version available ♊︎
Summary: Linux kernel 5.13 is now officially released, but hostile media is trying to brew unnecessary panic or scandals, spicing up with drama an otherwise banal and mundane situation
ALTHOUGH we have been critical of him for a number of years if not decades, Mr. Linus Torvalds is nowhere as problematic as the Linux Foundation, which is abusing his trademark and handing over control to corporations which dislike the GPL, don't really care about Linux, and basically view that kernel of his as a zero-cost commodity to be exploited.
"Official messages about the release of Linux 5.13 are totally innocuous, technical, and one might say not interesting."The way the media treats "Linux" remains very frustrating, aside from the lack of attribution to GNU. It seems to be thinking that Microsoft (e.g. GitHub/NPM) sending malware to GNU/Linux servers is in fault of "Linux", it pretends that Microsoft loves Linux, and it misuses the term "Linux" to promote Vista 10, WSL, and Vista 11. It's grotesque. But the video above deals with another kind of negative slant.
Last night, just before midnight, Torvalds released Linux 5.13, as expected. We kept track of media coverage in [1, 2] — pages we'll keep updated as more media coverage arrives.
The release of Linux 5.13 was very calm and normal, but once again, just like years ago, a certain writer from 'El Reg' (whom I confronted over his sensationalist coverage of kernel releases just a few years ago), decided to publish a provocative headline. It's also worth noting that around the time of the release, maybe just minutes apart, an anti-Torvalds article was republished (yes, just minutes apart, yet again). It's obviously timed to cause damage to Torvalds, who was likely 'entrapped' by a hostile interviewer, a journalist who slants a technical project as some sort of political endeavour where gender diversity is more important than technical excellence (gender diversity in Linux kernel development is actually a lot better already… compared to the average Free software project).
All those straw man arguments and personal attacks need to be pointed out if they're ever to stop. In my personal take, the video focuses on the ITwire article. Sam doesn't write there so much anymore (not this month anyway), but this article is appreciated. It's very much needed. Last night's 81-minute video response to the a new article about Mr. Torvalds and about Linux isn't related to the latest from a British tech 'tabloid', but in days to come we might see loose connections. These people have long been trying to cause instability and maybe weaken the leadership of Linux (making ways for corporations to fill up a vacuum of 'cancel culture' and/or fatigue).
Official messages about the release of Linux 5.13 are totally innocuous, technical, and one might say not interesting. What's a lot more interesting is how a certain large publisher has published with the headline "Profile of Linus Torvalds, Creator of Linux Operating System" an actual ATTACK on Linus Torvalds. Then they REPUBLISHED it, only minutes apart from the Linux release (to coincide with the Linux 5.13 release! No way the timing was a coincidence; it's a Sunday and a holiday!). As noted or alluded to in the video, the same person who is attacking Torvalds right about now (behind paywall; maybe the intention is to sell subscriptions) also boosts the illusion of Microsoft Azure 'success' (even amid Azure layoffs that Microsoft is trying hard to hide). With promotional Microsoft tweets and headlines such as "Microsoft is closing the gap with Amazon's cloud" (basing it on "a survey of 750 professionals," which isn't scientific at all!) one might as well assume that Rosalie Chan's objective is sinister. She waited until the day of the Linux release (this happens only once in 2-3 months), and then hours beforehand she published the 'hit piece' (and again minutes after the actual release!). They pushed out a misleading headline, "Profile of Linus Torvalds, Creator of Linux Operating System" though it is not a profile at all but an ATTACK on the guy, starting with a list of vulgarities from Torvalds (to cast him in a negative light on a Sunday and a holiday).
The corporate media (whose real owners are known; it's in the public record) won't be happy until Linus Torvalds and Richard Stallman (RMS) are dead or at least retired, leaving their projects at the hands of corporations like Microsoft and Google (that's what happened to Python). Torvalds is only 51. By the time he's flirting with retirement (a decade and a half from now) the age threshold for pensions might be 70. RMS is already in his retirement age and he still works tirelessly. But Chan has decided to write Torvalds off as a dead or dying horse! At 51. How very nice and polite… █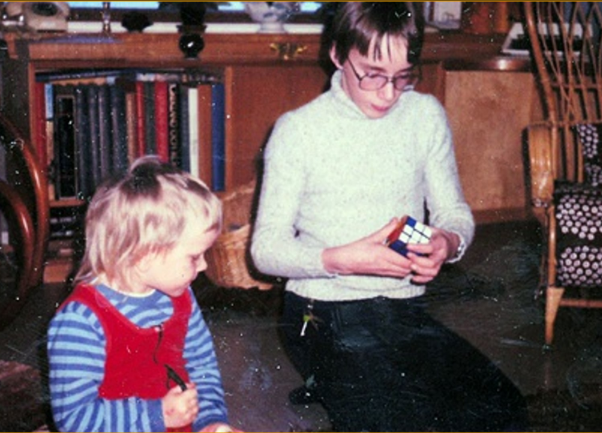 Permalink
Send this to a friend