07.02.21
Gemini version available ♊︎

The Enlarged Board of Appeal is worn out
Summary: What we witnessed today at the EPO is self-realisation that the EPO simply isn't functioning and structures for assurance of justice (even due process) are in complete disarray
We did not 'attend' the virtual 'hearing' (I know some who did), but judging by the words of those who did write about it in real time the EPO is very much aware of the danger of ruling as António Campinos wants to. So they just kick the can down the road for a little while longer… like that fake 'sick leave' of the Dutchman (former EPO Vice-President).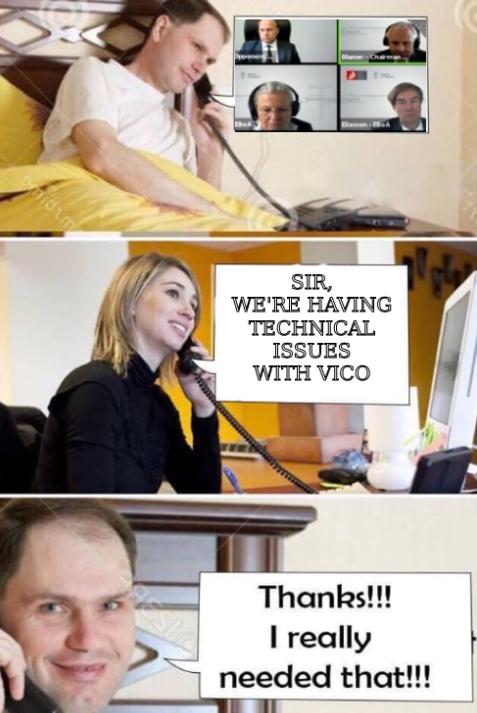 This really didn't go as Campinos had planned; he thought he'd be laughing all the way to the bank Alicante by the end of May, just in time for summer. Maybe Benoît Battistelli planned to join them with a bottle of wine down the beach.
It's not certain what will happen next, but we saw speculations. And speculations aren't facts. The Enlarged Board of Appeal already issued some decisions on European software patents; if the credibility of the Enlarged Board of Appeal died, there would be severe consequences all around (not just concerning ViCo).
"We'll take our time and properly digest what happened today."We'll probably publish analyses of today's events some time in the coming days/weeks. The Enlarged Board of Appeal knew it was being watched closely.
People with insights or scoops (not mere gossip but inside knowledge) can contact us anonymously. We'll take our time and properly digest what happened today. █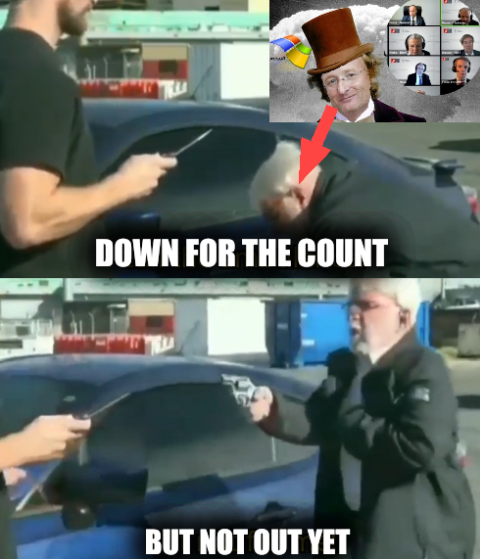 Down for the count, but the outcome is not known yet
Permalink
Send this to a friend