07.04.21
Gemini version available ♊︎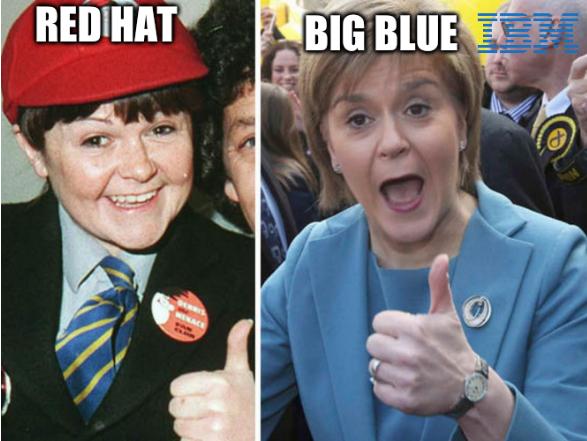 Summary: The independence of Red Hat isn't being respected anymore (it was a false promise; see Scotland and Cataluña); instead of fighting on, in order to maintain his promise to his staff, Whitehurst has ejected himself from the new "master" of Red Hat
YESTERDAY MORNING we wrote and recorded a 44-minute audio about Jim Whitehurst's departure, only after we had spent several hours studying the situation and the events leading up to it (there are many rumours about it, albeit facts are harder to find).
Since then we've spent nearly 2 more days reading lots of newer (and more in-depth) articles about the subject, so it seems clear that he left without any pressure put on him to do so (he was certainly not sacked and he'll continue to advise/consult from afar, according to IBM's CEO).
Whitehurst was a nice person and an amicable CEO. He comes from the south (US), he studied in the south (he studied computer science and was in Germany at one point), and many from Red Hat — de facto IBM employees now — view his departure as a big red flag.
Whitehurst was always respectful and relatively nice to me (Novell's CEO only ever sent me threats), so I will miss him. If Whitehurst lost faith in IBM (he was IBM's president!), why should anybody else still have faith? He was a positive person by nature. Goodbye, Whitehurst, and thanks for all the fish. █
Video credit (except taken from): Red Hat Support Stories: Calls with our CEO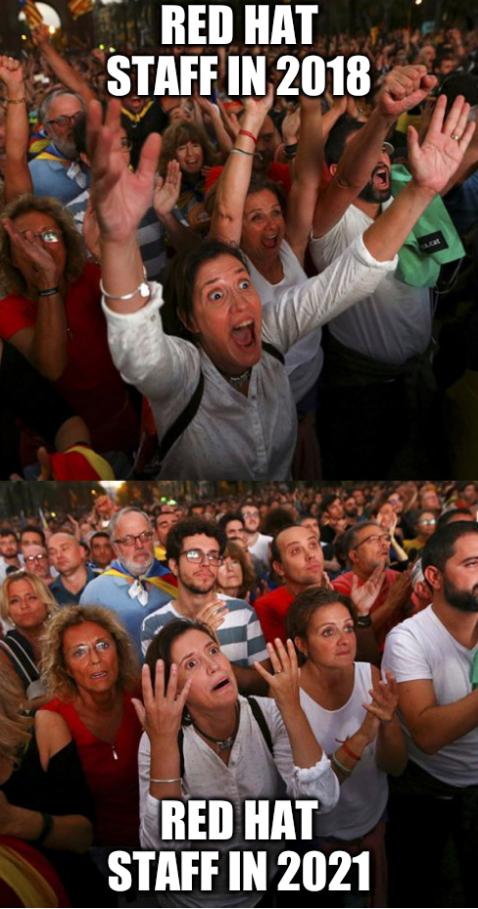 Photo: Independencia-Cataluña
Permalink
Send this to a friend