07.13.21
Activists against European software patents have just lost a dear ally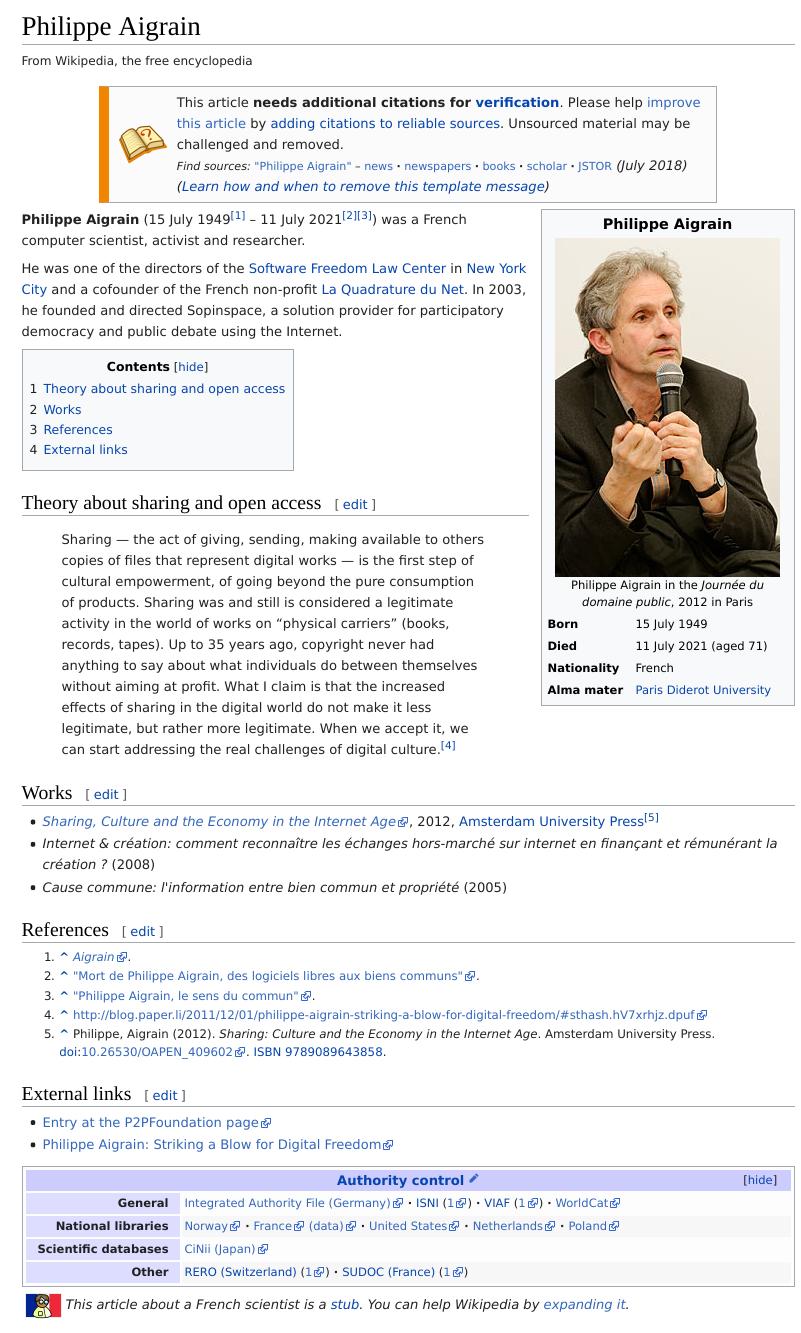 Jérémie Zimmermann wrote about his friend yesterday (one day after the death): "I just learned that Philippe Aigrain passed away, in his house in the mountains, near Argeles (in the South-West of France). I am so sad.
Philippe had been my inspiration for my research on software patents when I was a student.
Later we co-founded La Quadrature du Net together.
In addition to being an incredibly generous and sensitive person, a great friend, Philippe was a brilliant thinker, philosopher, writer, programmer, strategist, poet…
What a loss for the world… :((((
Some followups from Zimmermann: