09.29.21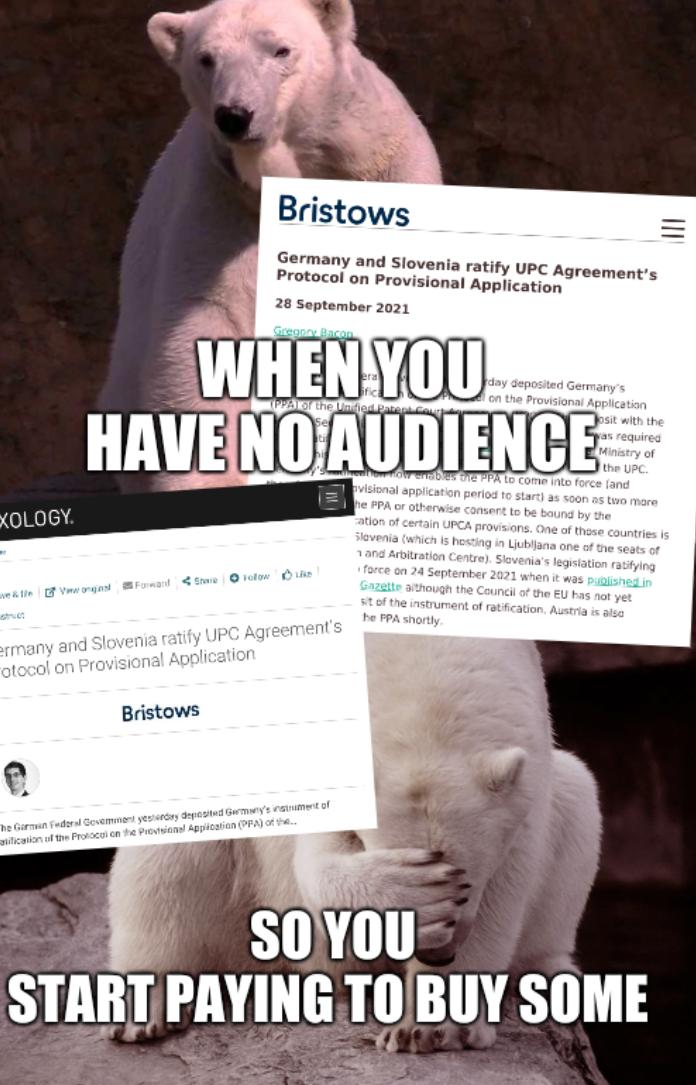 Remember, kids! Fake it Till You Make it!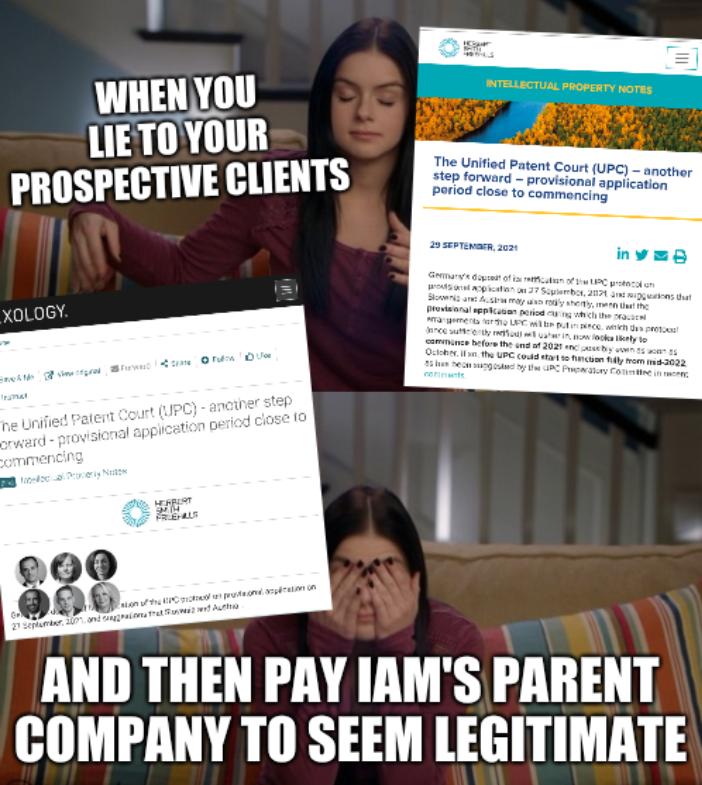 Backers of the EPO regime of Benoît Battistelli and António Campinos are of course ecstatic about the possibility of a coup against patent courts, not just the patent office (granting loads of illegal software patents, then approving them in courts)
Summary: Examples from the past 24 hours alone; this is what propaganda campaigns look like (with so-called 'law' firms as their perpetrators)
"Staff at the European Patent Office went on strike accusing the organization of corruption: specifically, stretching the standards for patents in order to make more money.
"One of the ways that the EPO has done this is by issuing software patents in defiance of the treaty that set it up."