10.15.21
Force-feeding Europe their unconstitutional vision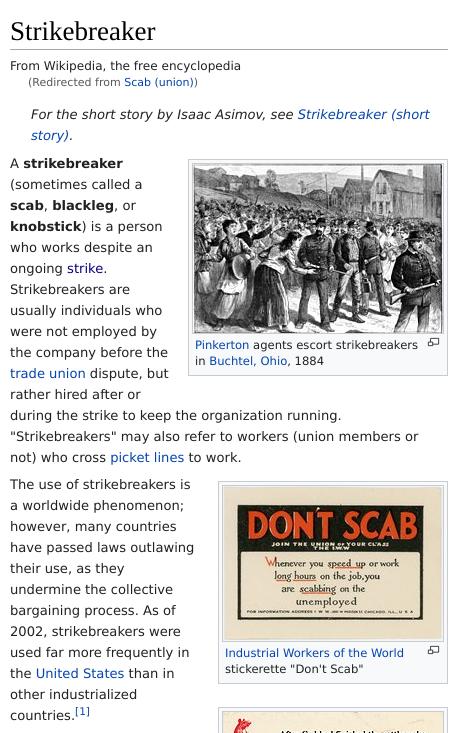 Summary: Institutional capture by an 'IP' (litigation) Mafia is nearly complete; with illegal so-called (anti) 'Strike Regulations' out the door, they're quickly moving on to another plan, or so it seems on the surface
SEVERAL days ago I saw and then publicly mentioned this new post from Scotland, which said (it is already in Daily Links along with some editorial comments, expressing disbelief and wondering what this whole thing even means):
The University of Stirling has joined the Pan-European Seal Programme, a prestigious EU training scheme, becoming the first in Scotland to partner with Europe's leading Intellectual Property (IP) organisations: the EU Intellectual Property Office (EUIPO) and the European Patent Office (EPO).

[...]

The Pan-European Seal Programme is jointly organised by Europe's IP Offices, EPO and EUIPO, and offers paid, trainee roles in Alicante or Munich.
What is that? Remember that EPO and EUIPO are deeply connected (also in a corrupt sense) and there's an influx/flow of unsuitably trained managers from Alicante to Munich (notably António Campinos and his cronies). Yesterday the Central Staff Committee (CSC) of the EPO circulated a publication to explain what this new programme is all about. It bears resemblance to something from the Benoît Battistelli era, aside from the Serco outsourcing [1, 2]. Likely illegal from the EPC's perspective, but who pays attention to the EPC anymore? It's just some paper, right? And staff's rights can be abolished through contracting to some foreign firms.
We already know that EPO managers bribe academia for bogus 'studies' and bribes media for propaganda or silence (including censorship of already-published articles about Serco outsourcing), so it's useful to hear what this "Pan-European Seal Programme" is really about. It definitely sounds like a race to the bottom. "A new group of Pan-European Seal trainees joined the EPO in mid-September," the CSC tells staff, "and one or more of these trainees may have recently joined your team or directorate. If you have wondered who they are, how they are affiliated with the EPO, and what their role is, this publication serves to provide a summary of the information available to us, and we hope it can be of use to answer some of your queries."
To me, personally, it certainly sounds like bringing low-cost labour from elsewhere, then forcing you to train the people who will later replace you. Only years ago the EPO limited the length/span of work contracts to just 5 years. Should workers be reading the writings on the wall? Maybe not. The CSC publication is trying to be cordial and informative. We reproduce it below.
Zentraler Personalausschuss
Central Staff Committee
Le Comité Central du Personnel

Munich, 14/10/2021
sc21125cp

The Pan-European Seal Trainee Programme – What is it?

Dear Colleagues,

A new group of Pan-European Seal (PES) trainees joined the EPO in mid-September, and one or more of these trainees may have recently joined your team or directorate. If you have wondered who they are, how they are affiliated with the EPO, and what their role is, this paper serves to provide a summary of the information available to us, and we hope it can be of use to answer some of your queries.

The Pan-European Seal programme is jointly organised by the EPO and EUIPO, and in collaboration with almost 100 member Universities, provides recently graduated students with paid, year-long traineeships that are described as "on-the-job work experience and professional training". Although the PES programme was introduced at the EPO in 2015, you may have only become aware of it more recently, since the number of trainees is steadily increasing year-on-year, from 32 in 2015 to 117 in 2021, this scaling up due to its inclusion in the SP2023.

The PES programme is open to applicants who already hold a bachelor's/master's degree, no more than two years after their most recent graduation, with language requirements of "a minimum level of B1" in any of the three official languages or "a very good level of English; knowledge of French or German is an advantage" depending which part of the same webpage is accurate. The graduates must first be shortlisted by their universities and then undergo a selection process by the EPO. The successful candidates are paid 2000 Euros per month, subject to local taxes, and the traineeship usually lasts 12 months, although the period was extended last year, and SP2023 documentation implies the expansion to a "2-year traineeship". It is noted that many of these trainees are very likely already fully qualified for a regular appointment at the EPO, since the requirements for recruitment in job group 1-4 are a diploma at "master's level" and "excellent knowledge of one official language and ability to understand one other", and lower for recruitment in job groups 5-6.

The trainees are deployed all across the Office in different departments. There are positions open for the trainees in seemingly all areas of the EPO, including formalities, HR, communications, talent academy, and interpreting. Within DG1, the examiner trainees are assigned to teams within selected areas of expertise. They follow "Course A" of the newcomer examiner academy training, and are then performing core search and examination work under the supervision of a mentor. This outsourced work is checked and signed off by their mentor, to whom the resulting points/actions are assigned. The very limited feedback we have received from mentors thus far is that they are satisfied with this arrangement and that the trainees are well equipped to complete the tasks assigned to them.

The SP2023 programme passport of the PES scheme gives some indication of the intentions and future directions that the EPO is planning. In particular, it defines a benefit of the programme to be feeding "the talent acquisition pipeline" and that information regarding job vacancies will be communicated to current and former PES trainees. It further defines the goal of providing a "new legal and administrative framework" to be included in the CODEX that allows the trainees to be "considered as employees" and offers trainees "conditions of employment similar to those of other employees of the Office".

Finally, on behalf of the Staff Representation, we would like to extend a warm welcome to all the new PES trainees! Should you want any assistance or advice, you are invited to contact us at centralstaffcommittee@epo.org and we will do our best to help. If you are a mentor or otherwise involved in the PES programme and would like to share your experience, please also get in touch with us.

The Central Staff Committee
The CSC seems overly optimistic here, perhaps avoiding potential alienation/embarrassment to newcomers, but with a management that steals from pensioners while lying about "a gap" anything can be believed…
The EPO is being plundered. EU officials and German officials look the other way as quality of patents collapses. We know too well who stands to lose and who stands to gain from this. This is another UPC but at the level of the granting authority (Office) rather than the courts all across the EU. █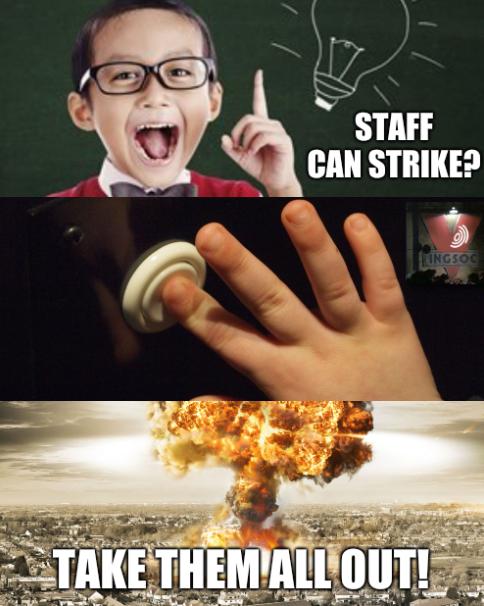 The only strike oligarchs approve of is a drone strike (assassination). Union-busting or union-bombing? With the veneer of "academia"…