02.14.22
Gemini version available ♊︎
Video download link | md5sum 6c78be70214a4dafd1ebb266f6d2b3c5
Reading News About Patents in 2022
Creative Commons Attribution-No Derivative Works 4.0
Summary: In the above, which is a very long video, I wish to humbly and respectfully share my experiences which have been rather consistent this past year or two; due to the incredible amount of misinformation (objectively false statements) it's emotionally-draining just looking through patent "news" (in Gulag Noise/Google News) along with "legal" analyses from so-called 'law' firms; even the patent-focused "blogs" or "news" sites are exceptionally dishonest, leading their more honest writers to fatigue and sometimes resignation, and that's partly because of a financial conflict of interest (their site sponsors and/or the authors' employers); they've managed to googlebomb the Web and maintain a false, fictional sense of reality around patents and patent systems/offices
THE above video is almost 3 hours long. It might become part of a weekly routine. Until last year I had read news about patents every day; towards the end of the year it became a "once per week" thing because the level of noise became intolerably disruptive. In particular, the amount of "fake news" from Team UPC became quite overwhelming. As noted above at the start of the video, epo.org continues to be a premier source of "fake news" [1, 2]. It's bolstered by yet more sources of misinformation, which feed a cycle of self-deception (echo chamber). Typically, investigative journalists step in and break the cycle of lies; but such journalism barely exists anymore. Moreover, Gulag (Google) became a purveyor and spreader of misleading, self-serving "truthiness".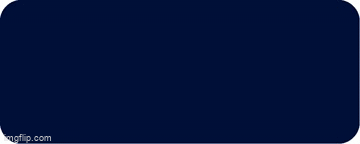 Google News used to provide many adequate articles on the subjects searched for (or the news sought). Now, as in recent years (many journalists were laid off and newsrooms shut down), it's more like Gulag Noise due to neglect, malicious agenda (manipulation like Social Control Media gets more "engagement"), and it merits a term like gulagbombing (gaslighting the tenants with disinformation), reinforcing a highly twisted sense of what's going on (Team UPC is a fine example of such manipulation). There's no incentive for Google or Alphabet to tackle this issue as Google is among those benefiting from distortion of the patent regime, which begets more monopolies and privatisation (Google has already been embedded in the patent examination process).
Long before covering EPO scandals I watched closely the debates on European software patents, which basically resulted in a semi-triumph or temporary victory for software developers. Of course they opposed such patents; it's very hard to find programmers who gleefully cheer for such a nuisance and a yoke; even proprietary software coders loathe such patents.
"To demonstrate what's going on I left my RSS reader to fill up for a week."Times have changed. Journalism in the domain of patents is very rare nowadays. Publishers like Bloomberg actively pursue and then employ couriers of patent maximalists, who don't bother with objective voices. This means that in so-called 'news' sites we find a truly awful signal-to-noise ratio, meriting nothing but rants, frustration-driven outbursts in editorial comments, and a lack of capacity to respond to the misinformation due to the very vast quantities of it.
To demonstrate what's going on I left my RSS reader to fill up for a week. In the video above I then walked through the RSS feeds (via the reader, QuiteRSS), echoing out loud what I'd otherwise put in writing, which can take a lot more time and be less gratifying because of the lack of tone.
Two-fold issue can be observed here; first, Gulag's neglect of its "monopoly" over news-finding (near to real time owing to its resources and financial might); then there's the bunch of laws firms with their aggregators gaming Gulag and interjecting tons of lies, drowning out any form of signal (accurate information) with their self-serving noise.
"I very well remember some truly good investigate journalism on the subject of patents…"Maybe I'll do something like the above every weekend or two. Prior to that I just ended up linking to sites/articles/blogs that are false, spammy, intentionally misleading, and a combination of those things, in essence giving them traffic just to be able to respond/rebut. The problem used to be more constrained/limited to "tweets" back when sites like JUVE actually did journalism, not spam/PR for sponsors (they became webspam or a spamfarm in "directory" clothing). Nowadays the Social Control Media sites — LinkedIn included (many lawyers are active there, compared to Facebook and Twitter) — are just about as lousy as domains that used to promote themselves as legitimate news sources. The video above covers many examples and also reveals some of the ways I was getting my news on patents since around 2007 (intense focus on software patents back there), trying to sort out or separate the wheat from the chaff. I very well remember some truly good investigate journalism on the subject of patents back then; nowadays it's a rarity and PR or press releases occupy those very same sites; many such sites perished completely (now offline).
"The EPO's management has been gaming key terms…"Searching ordinary Gulag Search (Google) for these topics would most likely result in spammy self-promotional rubbish parcelled as information. The EPO's management has been gaming key terms (SEO which targets words like "Quality") for years already, hoping to hide the views of EPO staff, replacing them with disinformation, sponsored by Benoît Battistelli and António Campinos at the EPO's expense. █
Permalink
Send this to a friend