02.22.22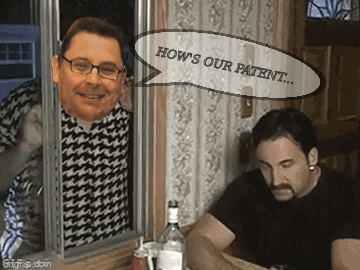 Summary: Patent "quality" never meant speed of granting anyway; ignore the EPO-funded gremlin and carry on
Video download link | md5sum f7c63b0c83179b925a12a011244c8b4a
Green Light for Work-to-Rule
Creative Commons Attribution-No Derivative Works 4.0
Summary: In spite of media silence and complicity (conspiracy of passivity), the EPO's staff commences a series of bold actions — scheduled to last at least until summer — in order to impose the EPC (and the Rule of Law) on the rogue employer; in a ballot which closed last night 84% voted in favour of industrial action comprising months-long slow-downs and several strikes (9 out of 10 employees in Munich, the EPO's headquarters, considered participating in such an action last month)
THE date 22/02/22 (it's around 22:22 CET and 21:22 over here) will be remembered as a key date, not just for its numeric significance but also historic significance at the EPO, Europe's second-largest institution. The call for industrial action was answered and in spite of risks associated with participation (reprisal/retribution in union-busting activities) about 17 out of 20 people voted in favour. The result of the ballot was advertised earlier today. The summary (accompanied by the image on the bottom left said: "Following a challenging ballot, during the worst pandemics in a lifetime 1100 SUEPO members voted. With 84% of them voting in favor of the actions."
"…EPO staff focuses on violations of labour/human rights and non-compliance w.r.t. the EPC."As an associate of ours pointed out today, "the staff [chose to] oppose the illegal maneuvering towards the illegal [misinterpretation of the] EPC," which basically gives the EPO its authority to grant patents in Europe without any competition (except national patent offices). At the moment we're seeing overt abuse of the authority; these same rogue actors who arrogantly violate the EPC are also stacking their courts while trying to illegally replace national (outside the EPO) patent courts with fudge factories in arbitrary court spaces speaking in random languages (foreign to the defendant). To quote FFII: "In July 2005, after several failed attempts to legalise software patents in Europe, the patent establishment changed its strategy. Instead of explicitly seeking to sanction the patentability of software, they are now seeking to create a central European patent court, which would establish and enforce patentability rules in their favor, without any possibility of correction by competing courts or democratically elected legislators."
There are many issues at stake, but EPO staff focuses on violations of labour/human rights and non-compliance w.r.t. the EPC. This deviation or departure from the law would ultimately render the EPO obsolete, leaving nothing but a pile of money earned by abusing the EPC. That money is misused for gambling.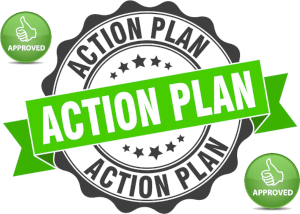 "Additional information on how to participate in the "Work to Rule" action" was included in the text below, which is discussed in the video above. It's important to understand that staff not only exercises important rights; more importantly, the staff insists that the rules (the law) should be obeyed and operations not simply gamed by the President in order to fake so-called 'productivity'. The staff is indebted to the law, to the public (as in public services/servants), not to mention constitutions.
Here's the letter as HTML (to be converted to plain text and GemText in due course):
22 February 2022
su22011cp – 0.2.1

Dear Suepo members,

Following a challenging ballot, during the worst pandemics in a lifetime 1100 SUEPO members voted. With 84% of them voting in favor of the actions.

The Action Plan is therefore approved and active.

The president and the delegations will be informed of the results of the Ballot.

Your SUEPO central Committee

Please find below important information regarding how to participate in the Work to Rule action

Are industrial actions like Work-to-Rule legally covered at the EPO?

In the recent decision 4430, the ILOAT made clear that industrial actions like Work-to-Rule are legitimate forms of labour struggle at the EPO. This decision confers legal protection to staff members that take in part such industrial actions.

Could there be consequences for a staff member participating in a Work-to-Rule action?

In principle, any participation in an industrial action can lead to salary deductions. The prerequisite is that participation in the industrial action can be proven.

Should you announce that you're taking part in a Work-to-Rule action?

Not, if you want to avoid a possible salary deduction.

What should you answer if you're officially asked if you're taking part in a Work-to-Rule action?

It should be sufficient to inform that you're working according to the EPC, the Guidelines, and to the ServRegs and you're committed to deliver the best quality possible.

For staff involved in search and patent grant procedure, what concrete steps to watch out when
participating in a Work-to-Rule?

i) Focus on search actions
ii) Stick to your priority list in the Landing Page
iii) Apply thoroughly the EPC, case law and internal instructions, particularly when granting patents
iv) Keep a record of your actions and other work-related activities
v) Object reshuffling of Divisions and redistribution of your stock. Request a written confirmation if it happens; and
vi) Defend against interference with the Division
The very initiation of this kind of action — not the first strike under the Campinos regime by the way — sends a strong statement already. Suffice to say, it merits attention from the media, but as we've repeatedly said lately [1, 2] blogs which claim to cover patent issues are intentionally ignoring such EPO affairs. There are rare exceptions, a token mention here and there, but there's no real concern for the integrity of the Office or the rights of staff. It got a lot worse after Benoît Battistelli had left; they used him like a sort of 'scapegoat', paid half a million euros and thrown under the bus for the impression of "concession" or a "new beginning" even when it's "business as usual" as before. █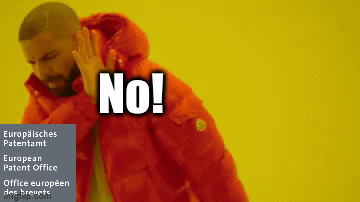 Summary: The EPO has no notion or any understanding of separation of powers; it seems to boil down to a dictator beholden to private firms and not to the law
Video download link | md5sum db92e472801f7a9b7c0ab50cffedf775
EPO Working Party on Propaganda
Creative Commons Attribution-No Derivative Works 4.0
Summary: There's no hope or real prospect of the EPO's administration correcting its ways or properly assessing itself; industrial action by people who do all the actual work at the EPO might be the last remaining avenue
THE situation at the EPO seems untenable; those responsible for this situation are hiding under a rock, hoping that the general public too will be lodged under some rock (or boulder). The media is being manipulated — mostly censored — and nobody holds anyone accountable for severe violations, impacting both stakeholders (e.g. patent applicants) and staff (e.g. patent examiners).
"European citizens should be very concerned."The video above discusses what we covered earlier today, in essence demonstrating that the EPO is breaking the law, lying to stakeholders, and shielding itself from criticism by thwarting any form of oversight. The video above is rather long, but it does cover a lot of ground. The bottom line is, the EPO has become a massive liability to the EU and it tarnishes Europe's reputation. European citizens should be very concerned. █
Even Vladimir Putin would envy such a guiltless cover-up job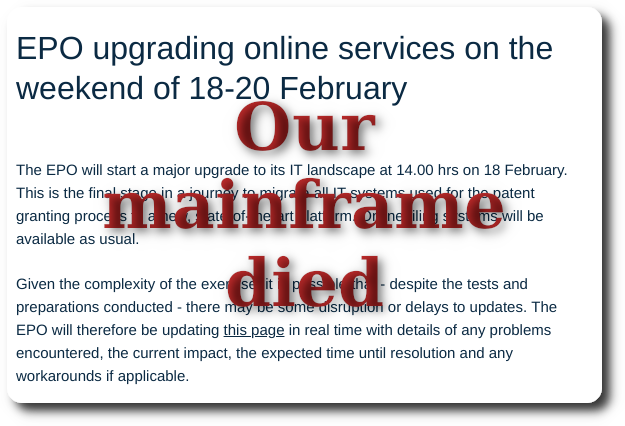 Summary: Based on the above, you'd think there's an 'upgrade' (the mainframe 'died'), you'd think Portugal is as important to the EPO as Germany (because Campinos is lobbying), and everything is rosy because of a hogwash disguised as "report" (highlighted above are just a few examples among many more, to be covered later in a video)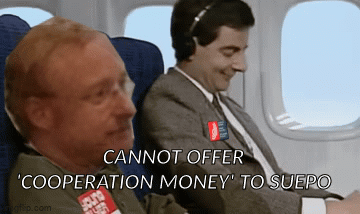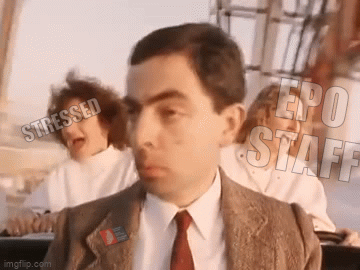 Summary: EPO President António Campinos and Mr. Rowan (not Atkinson) aren't going to make any progress by refusing to accept reality