03.09.22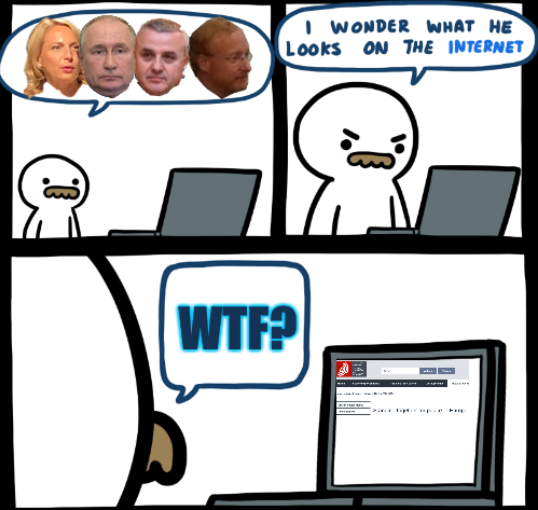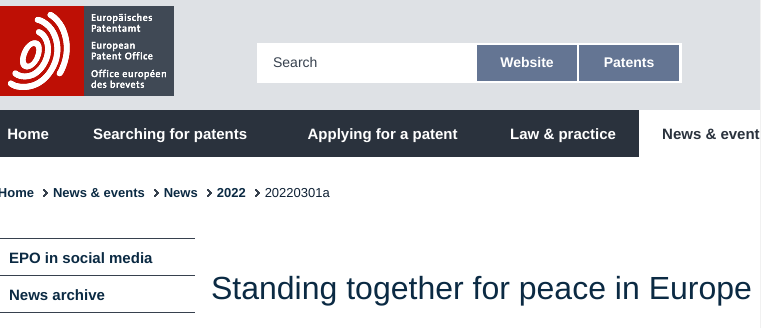 Summary: The profoundly ludicrous statement from the EPO distracts from its own wrongdoing and crimes
Video download link | md5sum 74edc4f1f314192a30dd535a8be1b086
Gaming YouTube for Fun and Profit
Creative Commons Attribution-No Derivative Works 4.0
Summary: Charlatans with channels in GulagTube (YouTube) are selling their audiences and discarding their principles in the process; the net effect is misinformation, usually with no disclosure added anywhere inside videos or near videos
LAST month we showed that "YouTube is Becoming Mostly SPAM" and we recently mentioned ways to bypass Google's ads/spying. That does not compensate for the underlying videos however. Many of them are spammy (like webspam with video as medium of choice), typically without any disclosure/s, and they're gaming the video-centric search results (akin to SEO).
It is very important if not crucial to properly understand what the Web has become and is still becoming (it only gets worse over time).
It gets even worse when it comes to the so-called 'Linux' Foundation, e.g. Spamnil claiming to have 20,000 subscribers in YouTube while he can barely get 20 views on his videos [1, 2] (too difficult to overlook this anomaly).
Fake "social" "media" like Twitter lets people literally purchase fake "followers" and in YouTube companies buy ads disguised as news, or marketing spam disguised as honest information from "dormitory bros". Fakes are also OK with them. They just need to make themselves seem popular. The "unlike" button was removed, so gaming of reviews is far too easy. It's like AstroTurfing.
It's not entirely unknown that many of the so-called self-labeled 'influencers' are corporate spam, shilling products and selling audiences to them. In the video above I focus on one particular example, to which I devoted about 15 minutes. There are many more examples like it, sometimes resulting in bans. The self-labeled 'influencers' jump to each other's defence, trying to protect the practice. At whose expense do they do their 'influencing'?
As one person has just put it in our IRC network, "they're pawns for the highest bidders, ready to shill at command. GulagTube turned from a hobby to a "job" where you strive to earn the most money even if it means selling out." █
Video download link | md5sum 9832b7a044c4d189e0853bea9e430b26
EPO Lowers the Bar, Compensates With Greenwashing
Creative Commons Attribution-No Derivative Works 4.0
Summary: The EPO is making the services worse (whilst increasing the fees); to compensate for the removal of traditional processes that don't require a computer or electric sockets the EPO resorts to Public Relations and doublespeak
Greenwashing is a frequently-practised ritual of the EPO's management. They casually drop terms like "sustainability" or "renewable" to cover up the EPO's misconduct. The practice is so frequent that we've quit covering the issue as often as it turns up, again and again and again…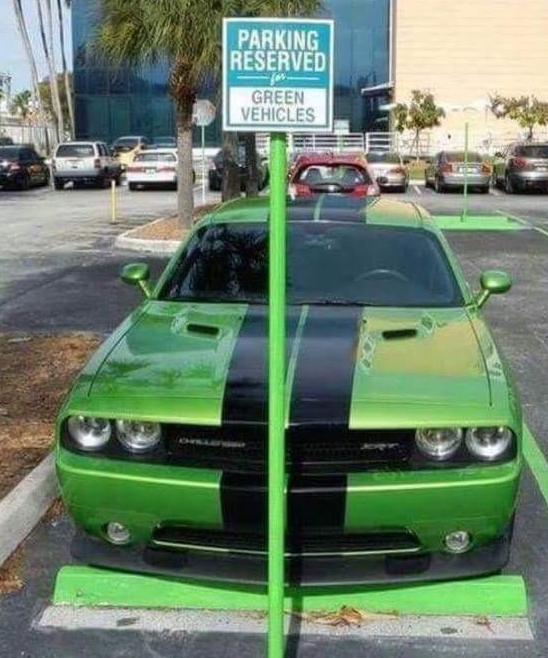 This latest example of it (warning: epo.org link), which is only hours old, did merit a comment. The EPO keeps presenting itself as a champion of the environment, usually for granting monopolies on things that can save the planet (hence limiting the availability of certain technologies).
The EPO is generally full of patent examiners with a scientific background, so these puff pieces with lots of euphemisms inside them probably don't fool the examiners. But the target audience of these puff pieces isn't the examiners. The managers cannot manipulate minds that aren't gullible. They just try to keep politicians and regulators off their backs. █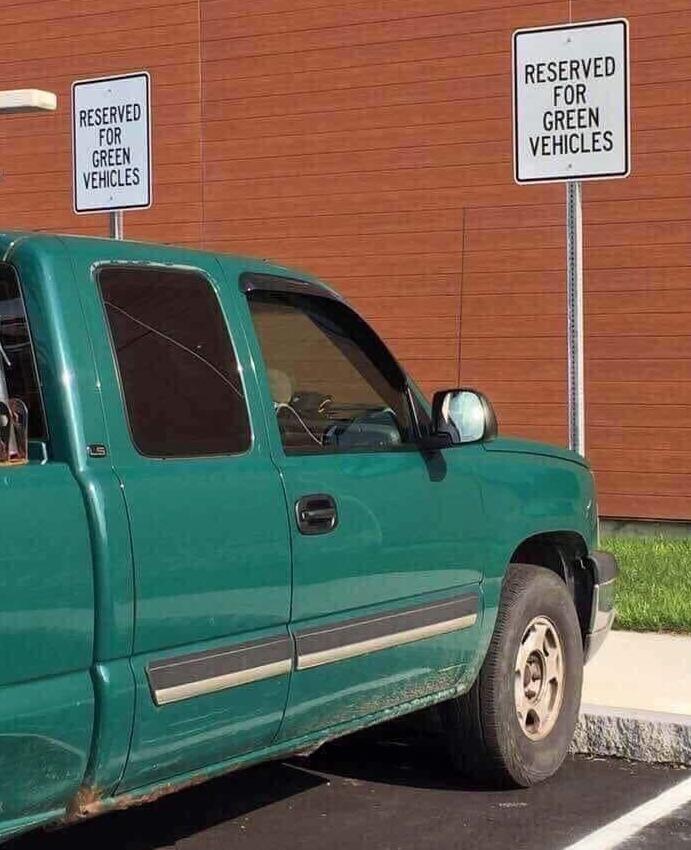 A parking slot reserved for cars that send their emissions to the power plants
Credit to MinceR for those photos (original source unknown)
Integrity/Availability

Proprietary

Security

Privacy/Surveillance

The two-year fight against COVID-19 has turned technology into a weapon of choice to defeat the virus but experts now worry that tech will outlive the pandemic and normalise mass surveillance.

From contact tracing apps to facial recognition, technology has become part of the arsenal used to protect public health.

While this might have helped save lives, rights advocates say intrusive solutions could already be so entrenched that personal privacy is the long-term price many people may yet pay.

Internet Policy/Net Neutrality
When Our Own 'Free' Press Preaches Internet Autocracy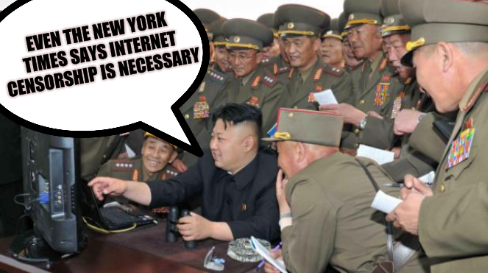 Summary: In the name of "protecting us" our governments are universally cracking down on speech online
"The illusion of freedom will continue as long as it's profitable to continue the illusion. At the point where the illusion becomes too expensive to maintain, they will just take down the scenery, they will pull back the curtains, they will move the tables and chairs out of the way and you will see the brick wall at the back of the theater." ― Frank Zappa
Video download link | md5sum 6a84c3a45403cd4467e8f79cf7fb51ae
Internet is Under Attack, Governments Say They Protect You
Creative Commons Attribution-No Derivative Works 4.0
Summary: A lot of the Internet (connectivity over UDP/TCP) and stuff built on top of it seems to be rotting and/or ebbing away, not just in Russia and China (among other Internet villains/scapegoats, notorious for extensive censorship/blocking); This scope of sabotage and obstruction goes further and further, extending far beyond the corporate Web, so that necessitates a rapid change in online behaviour (failing that, offline fallbacks)
THE national news sites have been warped into government propaganda sites, corporate media is selling war, and Twitter profits from conflict.
Where are we heading?
"Our self-hosted IRC network is a lot better anyway."Well, surely enough alternatives will be sought. I quit social control media (all of it) 5 days ago and so far I'm loving it. Our self-hosted IRC network is a lot better anyway. It's very diverse in all sorts of ways and it allows rapid response (native software has better interfaces than Web interfaces), it's quicker to type in it, and there's no time delays for responses (rather than wait for notifications people speak almost in real time).
The video explains rather bizarre things we've seen on the Internet lately, especially US-based ISPs (blocking things that they really ought not block), and then reminds people that we've invested a lot of time and effort improving the Gemini capsule. It's not that it's robust to censorship, not inherently anyway, but it's 'off the radar' for the most part. Sanctions, for example, don't impact Gemini capsules. The same is true when it comes to IRC, especially with many networks coming online all the time. Setting up an IRC network is vastly simpler than running and maintaining social control media platforms.
"Principles of the cornerstones of the Net aren't being tolerated anymore."With rotting economies (the full effect of soaring corporate and residential energy prices — with their knock-on effect on travel, food etc. — is yet to be seen) and an unstable world at risk of nuclear confrontation the governments will likely resort to unprecedented measures. Adapting when things already escalate is adapting too late.
Self-hosting has never seemed so attractive. Third parties cannot be relied upon as many shut down (due to government, corporate, or financial pressures), the censorious tendencies aside. 2022 is going to be a very interesting year for the Internet because we're seeing it stress-tested on many levels. Principles of the cornerstones of the Net aren't being tolerated anymore. █