07.04.22
Gemini version available ♊︎
This talk reminds us what the Web used to be before "social control media" and "GAFAM"
Summary: Gemini is no longer a set of isolated "islands"; there is a growing sense of community with interactions across capsules (like in the days of blogs with trackbacks and pingbacks)
Gemini has graduated to First-Class Citizen here. It's what the Web should have become, namely pages, not applications. Last month we said that a nice milestone for Geminispace would be better inter-connectivity between capsules, ensuring they're not mere "islands" but part of a broad network of pages or an extensive information system.
Thankfully, based on these new charts from Botond, more pages are now linked inwards from the outside. The situation is improving over time.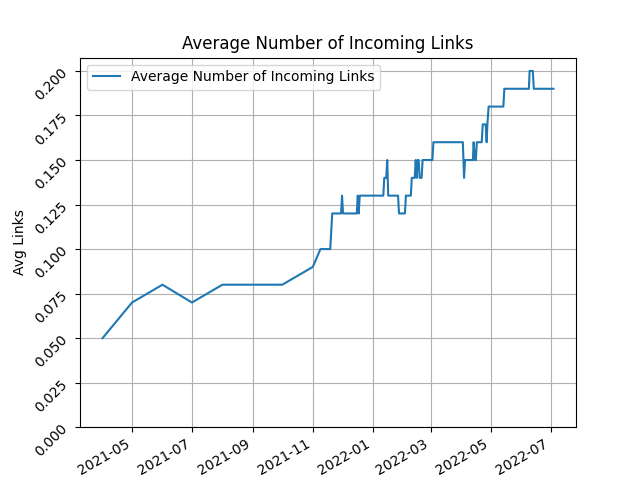 Notice also how TLS 1.2 gets phased out rapidly. Encryption is one of the selling points of Gemini.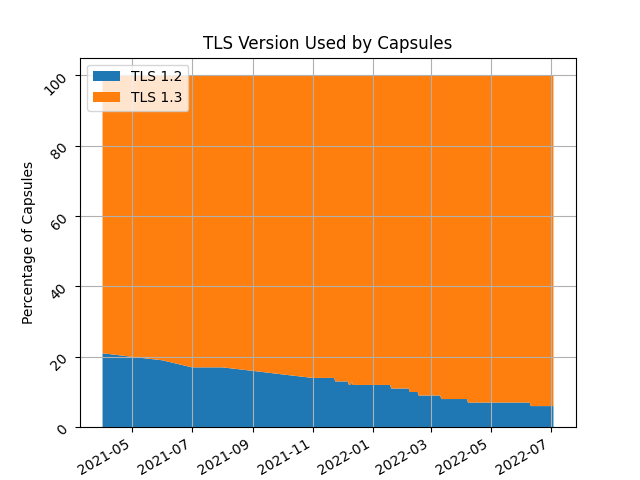 Gemini is no longer small or a tiny niche; on a daily basis we have over 100 unique visitors in the capsule, not counting the Web proxies…
It's hard to imagine Gemini not surviving the next 5 years. █
Permalink
Send this to a friend