10.01.22
Gemini version available ♊︎
A bundle of meaningless buzzwords should not be weaponised to 'perfume' illegal actions
Summary: It's becoming increasingly clear that buzzwords and hype get misused to misframe and distract from abuses; we're meanwhile trying to convince the Open Source Initiative (OSI) to drop Microsoft because it pays the OSI for a disinformation campaign (portraying large-scale GPL violations as "AI")
Earlier this year we wrote about this European consultation regarding machine learning or "Hey Hi" (AI) as they prefer to dub it. I've meanwhile begun corresponding with the most senior people at OSI about how the OSI became a propaganda mill of Microsoft, helping to justify illegal behaviour — for Microsoft gains — by dubbing it "Hey Hi". This conversation is still ongoing and I can only hope it'll be fruitful. Deep inside they're well aware that they sold out to Microsoft; they just play 'bait and switch' with excuses for it. I'll keep pressing and report the outcome.
As an associate of ours explained (as he has seen this discussed some time yesterday in IRC), it's about "either machine learning in general or machine learning and copyright violation GPL evasion aka plagiarism."
"With the link above," the associate noted (the European consultation), "it seems not possible to link directly to the Summary report: Ares(2022)2620305 nor to the comments; They are both blocked by gratuitous JavaScript" (MIT Technology Review wrote about this at the time).
"See also the EU link and the zip file there too," the associate concluded. "Most of the comments in the zip file are crap but there are some good ones in there too."
We'll keep on communicating with OSI bigwigs and see if they can openly acknowledge that helping Microsoft attack the GPL is bad for everybody and needs to end (along with Microsoft funding that motivates such attacks). The OSI seems to think that any Microsoft money is good or benign; they're becoming another Linux Foundation, i.e. Microsoft front group mislabelled after the stuff Microsoft actively attacks. I've not divulged any names or conversations for diplomatic purposes.
A lot of work we do is generally under-appreciated because it is invisible, or as it happens 'behind the scenes'. Let's hope we can report something positive soon. It's worth trying to correct things, not only complain about them. █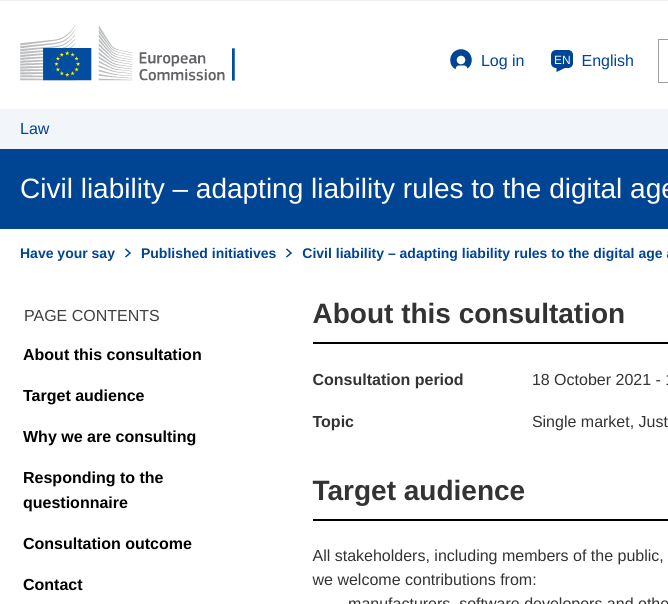 Permalink
Send this to a friend