10.11.22
Gemini version available ♊︎
Promotion of harmful diploma mills, think tanks of monopolies, and yet worse…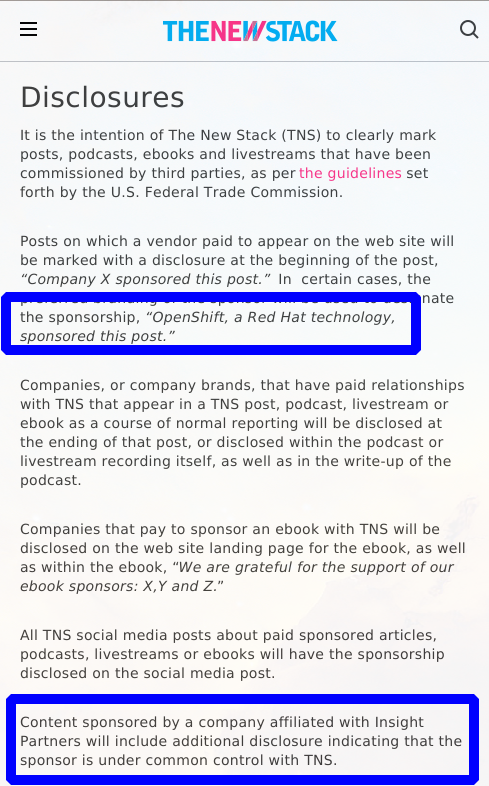 Read as: a lot of what we publish is paid-for puff pieces presented as 'news'; but we admit this in some small text at the bottom, which makes it "ethical", right?


Disclosure missing. Heather Joslyn is paid by the Linux Foundation (LF) to issue these terrible and misleading puff pieces. The above stated: "Content sponsored by a company affiliated with Insight Partners will include additional disclosure indicating that the sponsor is under common control with TNS." They violate their own policy now.


And yet again (no dislosure). LF 'Europe' is basically a monopolists' think tank (borrowing the "Linux Mark" for perceived legitimacy), i.e. it's American (foreign) interference in Europe. Remember that LF shamelessly uses Microsoft and IBM money to buy terrible and misleading puff pieces, pushing for interests that directly harm Linux (e.g. on GPL and software patents).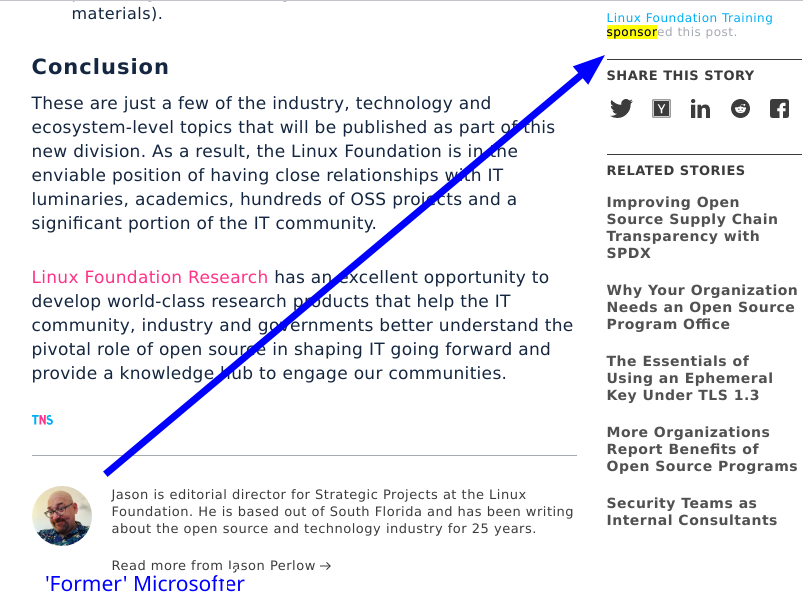 With people like these… from Microsoft… speaking for… "Linux"? The Microsoft-backed, Microsoft-funded anti-Linux Foundation
Summary: "Making Europe's 'Romantic' Open Source World More Practical" was published some minutes ago. Disclosure is missing, as before. Heather Joslyn, the editor of the site, is paid by the Microsoft-funded front group to issue these misleading pieces, prepared by the companies they cover. This isn't journalism but an assault on journalists' credibility (they also target Wikipedia with their misinformation).
Permalink
Send this to a friend