10.20.22
Gemini version available ♊︎
"Analysts sell out – that's their business model… But they are very concerned that they never look like they are selling out, so that makes them very prickly to work with."
–Microsoft, internal document [PDF]
Published minutes ago: (link intentionally omitted)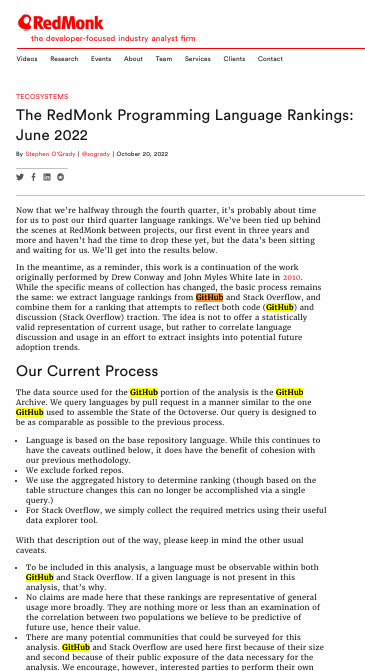 Summary: Stephen O'Grady and Rachel Stephens, failing to disclose that Microsoft pays them (conflict of interest at Redmonk, as usual), assess programming languages' popularity using… Microsoft's own data, as usual (they've done this for years). If one assesses the trends and usage levels only of projects which choose Microsoft as their master (and proprietary development tools), what does one actually measure*?
___
* We have repeatedly cautioned (since 2018) and also demonstrated that GitHub would be used for propaganda through false statistics (licences, programming languages, censorship of particular viewpoints and projects, supposed 'popularity', and so on).
Updated: Redmonk now admits it is biased, but Microsoft-friendly sites like "FOSSlife" link to it regardless… as if it's an authoritative list.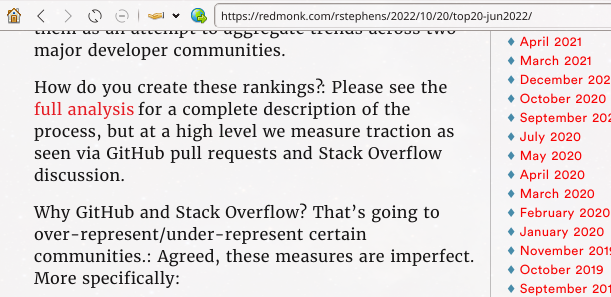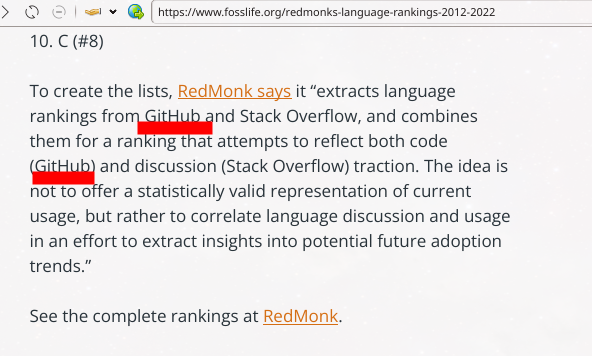 Best 'analysts' Microsoft could buy?
Permalink
Send this to a friend