12.14.22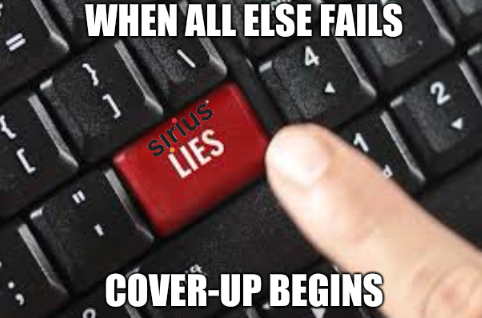 Summary: Management at Sirius 'Open Source' lacks the humility to take responsibility for its own failures

Summary: Service Level Agreements (SLAs) or service-level agreements weren't met by Sirius 'Open Source'; it was often the fault of the management, but it will never admit this
THE series has thus far not given many concrete examples; nor did it name any clients. It's never the intention to name any clients at all. This series is not about clients of Sirius. However, to demonstrate some of the failures this past year, consider the following examples from the internal report.
---
Examples
In recent years, in addition to the above, colleagues were compelled to become less honest with clients, all for the sake of saving face. In fact, there are countless examples of 'cover-up', but the following portion gives just one example (with redaction for privacy reasons).
Client chasing Sirius twice:
May I have an update on this please? I am on holiday next week and would have liked this resolved.

Thank you.

Kind regards,
█████████████████.
Later:
Just realised that this is still outstanding, any news please?

Thank you.

Kind regards,
█████████████████.
Sirius staff:
EXTERNAL EMAIL: Do not trust links or attachments without checking.

Sorry █████████████████, the person looking into this has gone on maternity leave so this ticket must have been missed. As far as I'm aware the disk will be replaced by █████████████████ as its under warranty but we need to know the serial number of the failed disk. Is this something you could give us?

Thanks,
Sirius staff to Sirius CEO:
Hi █████████████████,

Can I be honest with him and say I did flag it up but people were too busy? Or something else?

Thanks,
For brevity's sake, this one example may suffice for now.
To be clear, there's lots of wrong stuff here, more so than 'wrong' staff, as this makes pertinent staff look bad, even staff that does good work, causing staff to feel dishonest, in effect lying to oneself and lowing personal credibility among clients. This point will be revisited in the last section.
Nobody wishes to believe he or she works in a company that deceives the press, the clients, and even its own workers. False promises, false explanations and fictional excuses contribute to a climate of suspicion and distrust. A year ago there were unfulfilled expectations of weekly updates about what the company was doing; it only took about a week for such promises to fade away.
Tomorrow we'll give examples of failing to meet Service Level Agreements (SLAs) or failing in other aspects. █
Contents
---
* Gemini (Primer) links can be opened using Gemini software. It's like the World Wide Web but a lot lighter.
Contents
---
* Gemini (Primer) links can be opened using Gemini software. It's like the World Wide Web but a lot lighter.
Published hours ago (unverified)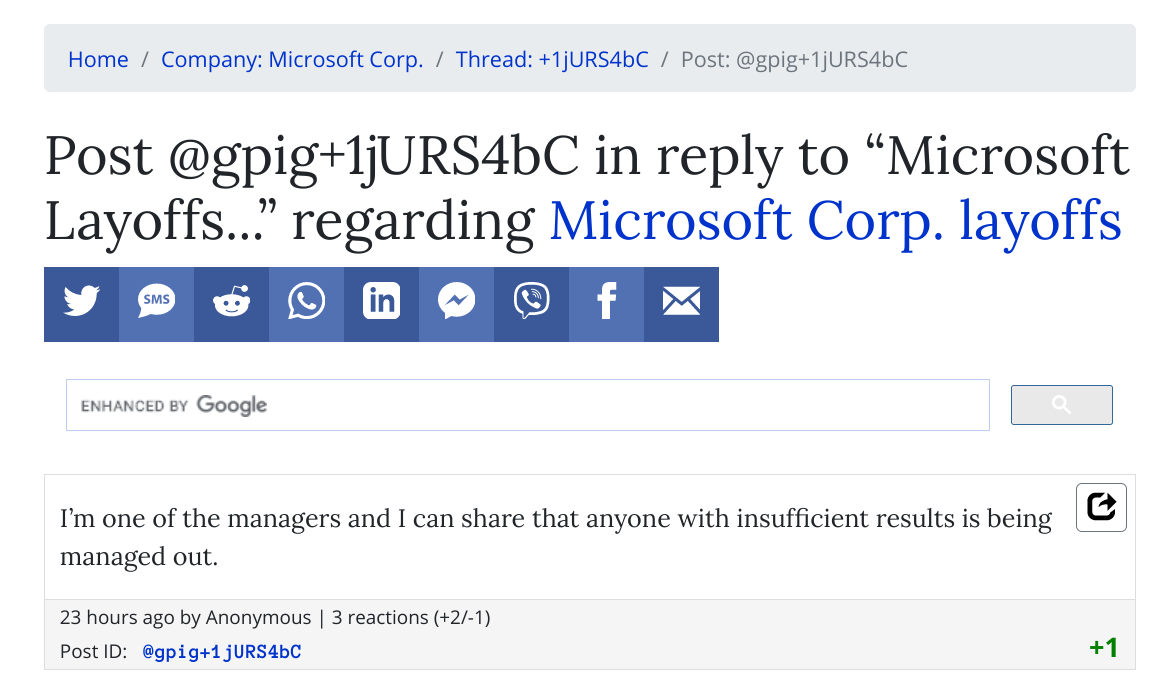 Summary: With Microsoft layoffs rumoured for next month (only a few months after the latest wave among several so far this year) it makes one wonder if Microsoft will keep trying to fake growth by buying other companies at shareholders' expense (for their revenue to seem like it's improving; FTC stands in the way)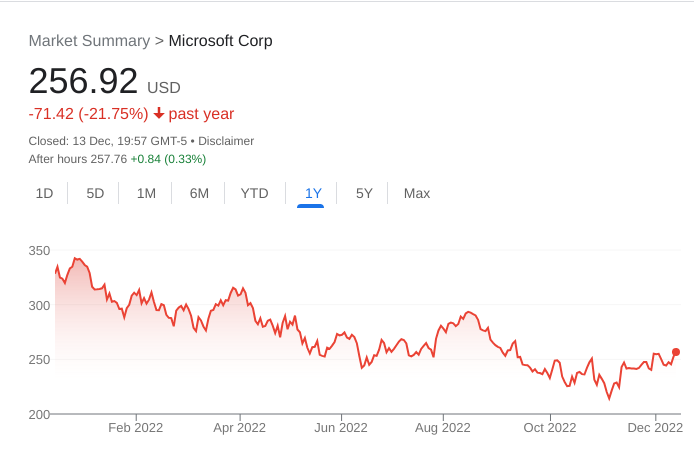 This isn't a yardstick of Microsoft's real value but what misguided people sank into the shares in Wall Street (including some people's pension funds, without their knowledge or full consent); Microsoft misuses money of other people to subsidise spending sprees


Some "success" story, eh? Who foots the bill for Bill?
Video download link | md5sum 1fe1eded7d9f86eb35d52fa67e17003e
Sirius Does Not Understand Overnight Work
Creative Commons Attribution-No Derivative Works 4.0
Summary: The company that goes by the name Sirius 'Open Source' perhaps feels like even employees are almost like volunteers or people to be (re)sold cheaply to rich clients for hard labour done overnight
THE above video is a lot longer than expected, but it hopefully does capture some of the nature of my job (since February 2011). This year it got yet worse because a person with connections to management suggested lowering the salary of people who work night shifts — people who saw no increase in salary for well over a decade! The conflict of interest here goes further than this, but that's a subject to be covered another day.
"This year it got yet worse because a person with connections to management suggested lowering the salary of people who work night shifts — people who saw no increase in salary for well over a decade!"To make matters worse, one colleague who came from a foreign and relatively poor country was paid only 21,000 pounds per year (less than peers who do exactly the same role) for a technical overnight job despite having a Masters Degree and having a lot of experience (seniority). He lives near London, so this kind of salary is barely a living wage. Seems exploitative. Is the company milking technical people? █
Also available via the Gemini protocol at:
Over HTTP:
---
IPFS Mirrors
CID
Description
Object type
Qmc8FxV9d4Mc4AR6Nn3awVA1DR9xEzvSNJDateD6tNtwD7
IRC log for #boycottnovell
(full IRC log as HTML)
QmSUAXQiU9KsnKtZgQimp9YssWpeQSakr1XCGGAfyMHB9D
IRC log for #boycottnovell
(full IRC log as plain/ASCII text)
QmWKfJY2VPUGSTd9eqKhrcSPoaDjpmnw2awL9Zw4ZPuADj
IRC log for #boycottnovell-social
(full IRC log as HTML)
QmfTqUDSEieNZAEwVJopYxd4PvpopF2VNwuWk5dfZdff5k
IRC log for #boycottnovell-social
(full IRC log as plain/ASCII text)
QmSo8Xz6Gx6riF2Nv7DQeHm39urRMKftFztXpEcruEpUmH
IRC log for #techbytes
(full IRC log as HTML)
QmSMNfmeYnWK8pxGLYajopx42RuHVdUXhFyRT8drmPLxMJ
IRC log for #techbytes
(full IRC log as plain/ASCII text)
QmbBTnq4bxo9uRkiahriAdUbQMxrWYDtjhVKJnhEJsM8Wp
IRC log for #techrights
(full IRC log as HTML)
QmQJEcnG8hQKvYWfZuKWTFmnnmLAAAztyp7kVZFfSX7cAY
IRC log for #techrights
(full IRC log as plain/ASCII text)

Bulletin for Yesterday
Local copy | CID (IPFS): Qmb4EjHKEYahRXurhmzoyhxRGEPvXqTA7AcQPuzLrKfJGh