12.15.20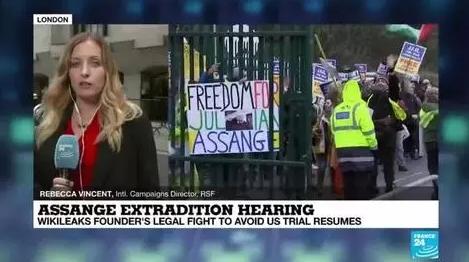 Summary: Journalism that exposes the powerful is still under attack; mainstream media (or just "media" as most people call the corporate and oligarchs-controlled media) wants us to think all is well, however, and that the end of the Donald Trump regime means journalism "won"
IT is too easy to forget that down in London (well, south of where I am) there's a courageous journalist behind bars. You see, 'civilised' Britain decided that the same person whom it championed and celebrated one decade ago (Cablegate around December 2010) is now a villain and and a dangerous person looking to rape your daughter, prop up the extreme right, and work for Vladimir Putin.
"If you value the work we do here in Techrights (we rely a great deal on leaked information), you won't be easily fooled by what media keeps saying about Wikileaks."If you seriously believe that Assange is indeed a rapist, then you might as well just want to altogether skip this article. Because your critical assessment of the press is evidently too weak. The truth of the matter is, even the supposed victims described themselves as "choked" [sic] (means shocked) to see what Swedish police had done 'in their name'. The police coordinated with the FBI and later claimed that it had lost the correspondence with the FBI. The contradicting material/evidence was preserved however. It's all in SMS trail, photography and so on; one supposed accuser is linked to the CIA and publicly boasted about weaponisation of false sex-related accusations (the blog post was unsurprisingly removed by her afterwards).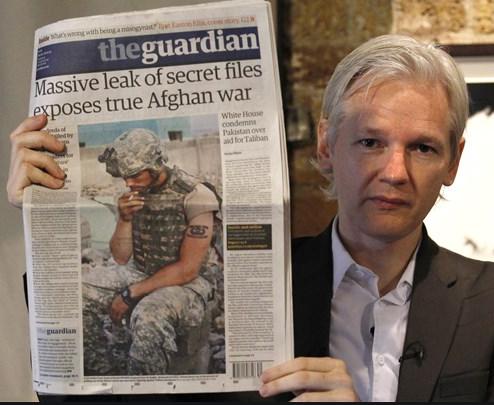 The second paragraph (above) can be spun out of context to call me all sorts of things, as was done when I spoke about Jacob Appelbaum, another prominent member of Wikileaks. Someone from Google is still trying to spin those sorts of things, having already asserted all sorts of things about me (innuendo is very cheap considering how effective it can be). But put back into context, everything here is factual and provable (with direct, explicit evidence).
Smearing of messengers isn't a new strategy; it's centuries if not millennia old. Maybe it's as old as human languages. Some might say that the Jesus Christ story is relevant as well, but let's not get into religion and biblical stuff. Moreover, by no means do we compare Wikileaks staff to anything divine; I know some of them personally and I have much in common with some of them. I spoke to Mr. Assange several times over the years and he's left/Green-leaning, contrary to what the media likes to tell us. Dig into his past in Australia and it'll become apparent.
With COVID-19 and the lock-downs (London is being 'upgraded' to the highest alertness level tomorrow, known as "Tier Three") physical congregations or protests have already become very difficult. Surveillance is increasing (it's being justified as "health and safety"). The media is trying to pretend that a certain someone in Belmarsh prison doesn't count or that he's worthy of death. This is the sort of 'pipeline' that starts with character assassination and proceeds to actual assassination (once the 'risk' of public sympathy is reduced).
Over the years we've used material from Wikileaks extensively; we showed some stuff about the history of the EPO, the father of António Campinos, and we exposed corruption connected to Bill Gates and Microsoft. Earlier this year we looked into and reported on IBM-related material, which was declassified years ago.
Society benefited a great deal from Wikileaks; 4 years of Donald Trump aren't the fault of Wikileaks. That leaked material would likely end up somewhere else if Wikileaks did not exist and there's no strong/compelling evidence to show that Podesta's E-mails and DNC leaks were the main reason Hillary Clinton lost the election. When both corporate parties put forth weak candidates (indebted to the rich) the outcome of any election isn't meant to benefit the general public.
Mr. Assange turns 50 this coming summer. Some say he might not even make it that far. If you value the work we do here in Techrights (we rely a great deal on leaked information), you won't be easily fooled by what media keeps saying about Wikileaks. █