06.18.19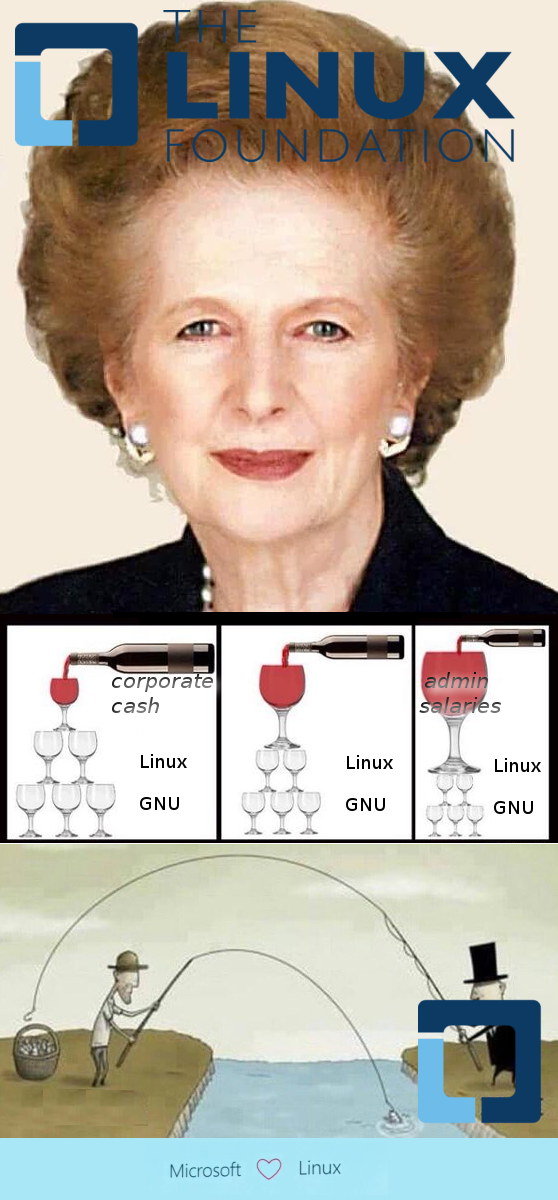 Summary: The Linux Foundation's plan, illustrated
06.08.19
The following figures/chart was released two days ago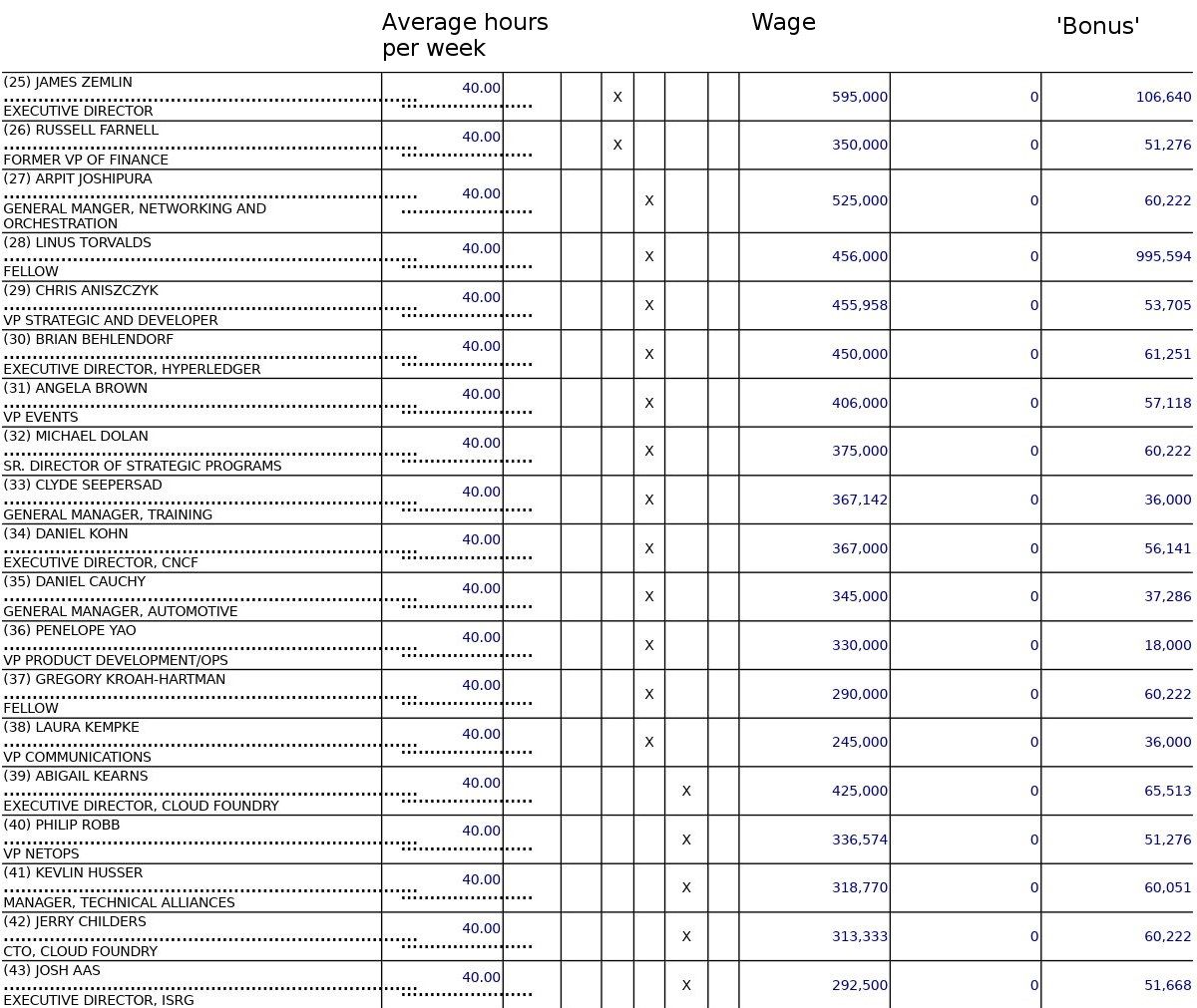 Summary: The Linux Foundation is thriving financially, but the sources of income are diversified to the point where the Linux Foundation is actually funded by foes of Linux, defeating the very purpose or direction of such a nonprofit foundation (led by self-serving millionaires who don't use GNU/Linux)
THIS past week we got a lot of attention and received unprecedented traffic levels partly because of our Linux Foundation coverage. Incidentally, only days ago ProPublica released new tax filings in huge quantities, including a new(er) one from the Linux Foundation. We've been waiting for this for a long time. In ProPublica's own words (it is one of my favourite sites):
On Thursday, we launched a new feature for our Nonprofit Explorer database: The ability to search the full text of nearly 3 million electronically filed nonprofit tax filings sent to the IRS since 2011.

Nonprofit Explorer already lets researchers, reporters and the general public search for tax information from more than 1.8 million nonprofit organizations in the United States, as well as allowing users to search for the names of key employees and directors of organizations.

Now, users of our free database can dig deep and search for text that appears anywhere in a nonprofit's tax records, as long as those records were filed digitally — which according to the IRS covers about two-thirds of nonprofit tax filings in recent years.

How can this be useful to you? For one, this feature lets you find organizations that gave grants to other nonprofits. Any nonprofit that gives grants to another must list those grants on its tax forms — meaning that you can research a nonprofit's funding by using our search. A search for "ProPublica," for example, will bring up dozens of foundations that have given us grants to fund our reporting (as well as a few filings that reference Nonprofit Explorer itself).
Among the files published we have the Free Software Foundation's (FSF) finances. It's a relatively old form. The salary of the FSF's Executive Director is approximately 7 times lower than what Jim Zemlin pays himself at his PAC, but we'll come to that in a moment (it's not comparable in terms of the years and matching documents don't exist in the public domain).
"Some people became very rich in this whole process, notably Zemlin and his 'circle'. Now they're all millionaires."ProPublica has made it difficult if not impossible to fetch the filings as PDF files. Hopefully their copies of the files won't go offline (some day they will; it's inevitable). What these still show us is the great disparity in the "Linux" world; It pays to be Linus Torvalds, but it pays even more to be Jim Zemlin. The latter did not create anything, but he rides the coattails of the former to make a household income of about a million bucks a year (and they have just one child). Today's business model at this PAC is that of a marketing company. They totally behave like one.
Calling this PAC "naive" would be an understatement (as the word implies merely misplaced intentions). It's greedy, corruptible and bribed, not just infiltrated. Some people became very rich in this whole process, notably Zemlin and his 'circle'. Now they're all millionaires. They 'sold' Linux to billionaires. To the likes of Microsoft. It's very cheap too (a few millions, taking Microsoft perhaps minutes to earn). Microsoft wants and will always try to be "boss" of everything, even GNU/Linux. The PAC was a vulnerability, not a strength, as it's a dubious, profit-driven 'nonprofit' that could be easily bought by anyone over the past 5 years (no community members at the Board, seats are virtually for sale).
Microsoft nowadays does to this PAC (the "Linux" Foundation) what it did to Novell and to Nokia. That's just what happens when people refuse to learn how entryism works and how to counter it. When everything is for sale those who are most financially able (deep pockets) can get anything they want. It's just a question of price. People at the "Linux" Foundation, who don't even use Linux themselves, are making about half a million bucks a year by saying "Linux!" (just saying it is enough)
"Microsoft nowadays does to this PAC (the "Linux" Foundation) what it did to Novell and to Nokia."In our view, Zemlin is to Torvalds what Don King was to Mike Tyson and it's only getting yet worse over time. Torvalds said that Linux was "just a hobby, won't be big and professional like gnu"; well, maybe It won't be anything professional like GNU, but it will be something professional like WSL inside Vista 10. Microsoft does the versioning now. It even gets to decide whether to sign Linux or not for 'secure boot' (or which distributions are 'safe' to run, which ones to block). I recently spoke to FSF people, including RMS, about the issue (notably Microsoft's threat to the direction of this PAC); one main barrier, however, is the perceived rift. I'm not sure FSF would mind if the PAC just sort of went away…
According to the more/most recent publication from ProPublica, the PAC grew its income from $61,085,552 to $81,616,265 in just one year (between 2016 and 2017). No reporting since 2017, it seems, but it's probably well over $100 million by now (nothing for 2018, at least now, and in 2017 it's limited as explained here: "Extracted filing data is not available for this tax period, but Form 990 documents are available for download.").
"It's like it totally monopolised GNU/Linux, with a budget two orders of magnitude greater than the FSF's."Can't they hire a few GNU/Linux journalists? At $100 per article they can afford to do a million articles per year with this kind of budget. We're going to say more about this in our next post.
Zemlin increased his salary to $700,000+, but he cannot offer to employ a handful of writers? Really?!?!
There are 12 nonprofit organisations associated with Linux, but Zemlin's PAC is a lot bigger than all of them combined. It's like it totally monopolised GNU/Linux, with a budget two orders of magnitude greater than the FSF's. █
05.24.19
Can it ask for bailout like a private bank?
@schestowitz You're gonna love this: the EPO has a WiFi network here that is named EPO-CORPORATE. See screenshot. More in this morning's tweet (with replies)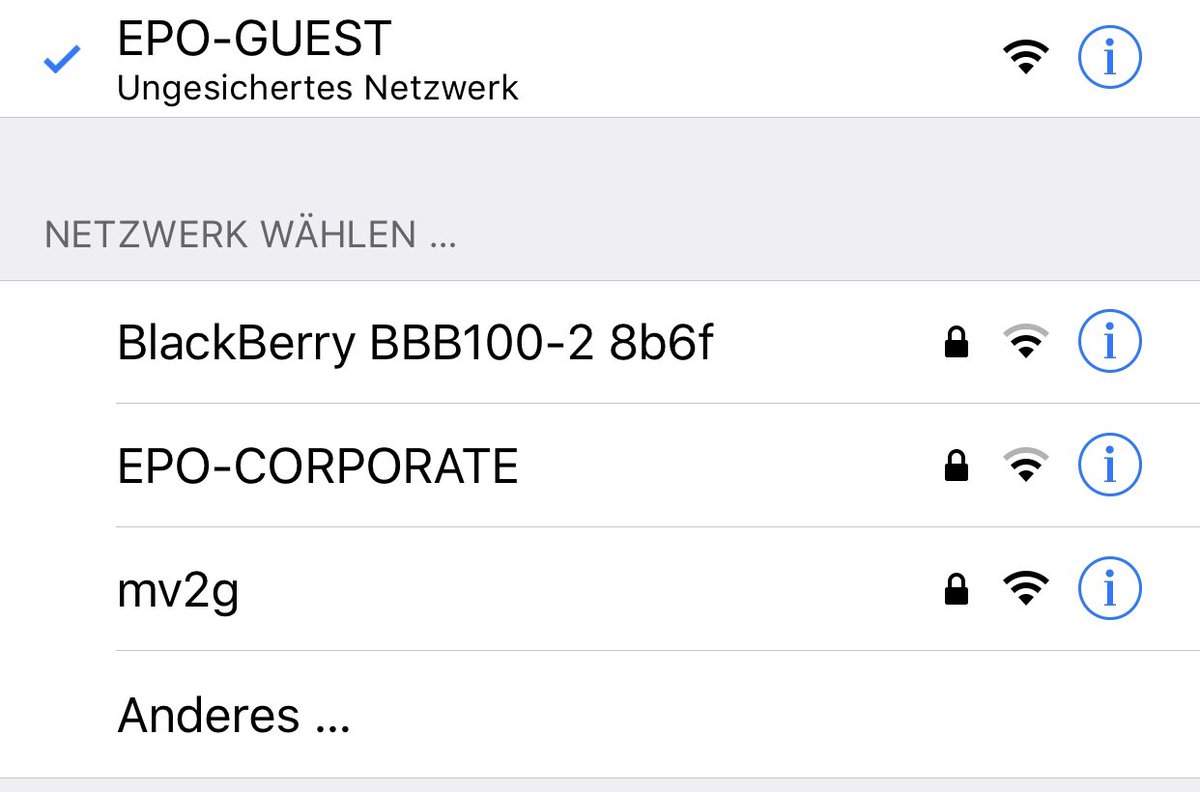 Summary: The corporate 'logic' at the EPO follows the "shareholders' value" propaganda line as if the EPO is a private company looking to maximise revenue rather than serve the public
READERS are (mostly) aware that António Campinos is a former banker — a scandalous, notorious bank we might add (we did a series about it a couple of years ago). What is his plan for the European Patent Office (EPO)? Granting loads of rubbish patents like software patents in violation of the EPC? Is that actually a legitimate plan? What else can be done in the name of so-called 'efficiency'? Recall his last act as chief of the EUIPO. It's just incredible.
Will Campinos lie to his own staff like his predecessor? Well, he already did. Manufacturing or faking a crisis for nefarious purposes and toxic agenda? Surely a possibility.
It's not like the EPO will be bankrupt/insolvent because it's not a private company, or is it?
Battistelli's gambling with EPO money has already cost 100 million Euros in just one year, but don't expect the person whom he gave the presidency to ever hold him accountable. Brimelow warned about it, seeing or claiming there were financial difficulties over the horizon. Does this justify breaking the law, attacking judges, refusing to obey court orders and so on? Of course not. Moreover, it is self-discrediting and merely serves to devalue European Patents as a whole.
For some time now we've been hearing about the EPO's internal report regarding finances. This morning an anonymous person (Märpel) blogged about it, citing a document from the Central Staff Committee (CSC). As it turns out, based on the blogger, the CSC "has just published a document titled "The Financial Study: Yet another hoax"." (with Donald Trump proximity, via Mercer, so one can expect sheer dishonesty)
Can someone send us the full document (from CSC and the report they allude to)? Here's a portion from the blogger:
Dear colleagues,

In the EPO, financial studies tend to be a prelude to cuts in staff benefits. The latest study is no exception. The present publication explains one of the tricks used to make the Office look poor. More publications will follow.

The recently published financial study (CA/46/19) by Mercer and Oliver Wyman seems to indicate that more bad news is to come.

The studies' conclusions …

The key message of the financial study (p 34) is:

"The EPO faces a structural operational gap, with costs increasing faster than revenues, leading in the future to significantly decreasing cash flows.

The EPO has greater control of cost levers than revenue levers which presents an opportunity to better meet its future obligations through careful cost management."

In other words: the Office must be reducing costs – staff costs.

… and how they came about

The EPO's main income is from fees. The Financial Study includes this 4% fee increase for 2020 but assumes that there will be no further fee increases from then on till 2038. On the other hand Staff salaries and pensions follow the normal increase. For any organisation – as rich as it may be – such an approach will lead in the end to budgetary gaps. According to our first calculations the alleged gaps could be offset by merely continuing the biennial 5% fee adjustments in place.
Märpel added that he or she "is no accountant but checked the study and it seems that the Central Staff Committee is indeed right and that the document was drafted on unreasonable assumptions chosen to make the financial situation appear catastrophic. In contrast, the proven historical records show that the EPO has a yearly surplus of over 350 millions Euros. It seems that President Campinos has decided to prepare for a new conflict. What other reasons could there be to publish such a blatant lie? A staff strike is planned for the next meeting of the Council." A lot of things are happening quite fast this week, but the media is in general unresponsive; it's writing nothing but puff pieces about a 'study' sponsored/commissioned by EPO/EUIPO and that stupid EIA (we're going to just ignore these pieces as they're little beyond PR). █
03.05.19
eDossier just the edge of the iceberg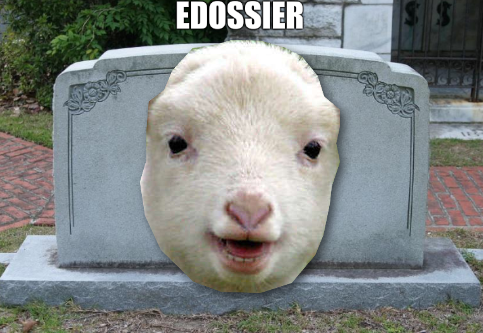 Summary: Battistelli made himself and his friends/colleagues (even outside the EPO) exceptionally rich; what he has left at the EPO, however, is a sordid mess and the real costs are gradually found out now that the helm is held by his minion, António Campinos
The costly death of eDossier last Friday [1, 2] adds up to various other Battistelli-related write-offs and losses at the European Patent Office (EPO). The waste on his luxurious new office at the top floor, the lavish bonuses, the corrupt 'bodyguards' (outlaws and thugs), the millions he sent to his other employer, the defective new building and the money he sent to toxic loans are only few among dozens of examples. He even spent millions of euros buying himself favourable press coverage, in effect bribing and corrupting the media too. The biggest heist likely remains what we previously covered in:
As Märpel put it in that last one (above), "the EPO is going to set aside "around 250 millions Euros" every year in the next 20 years" and by "aside" Märpel meant away. Will Battistelli now do at CEIPI what he did at the EPO and his mentor had done in Saint-Germain? Watch out, CEIPI. This is a chain of destruction. Today's EPO is like a "candy shop" of questionable patents and the modus operandi is selling as many 'candies' (monopolies) as fast as possible no matter what courts (or the EPC or stakeholders) are saying.
"Surely examiners at the EPO are well aware of these fine interactions. Patents don't "create value" out of a void/vacuum."In the broader scheme of things, the costs (or losses) to the EPO may be negligible if not irrelevant compared to the full commercial and societal costs (sometimes known as externalities, e.g. what pollution is to a factory). On the former, what would be the cost (write-off) of a hundred thousand wrongly-granted European Patents (application, renewal, legal fees)? This money needs to have come from somewhere (time and labour). On the latter, how much would wrongly-accused parties need to shell out on law firms, putting aside emotional distress and lack of productivity? A calculated guess would be somewhere north of a billion euros per year. Surely examiners at the EPO are well aware of these fine interactions. Patents don't "create value" out of a void/vacuum. █
01.06.19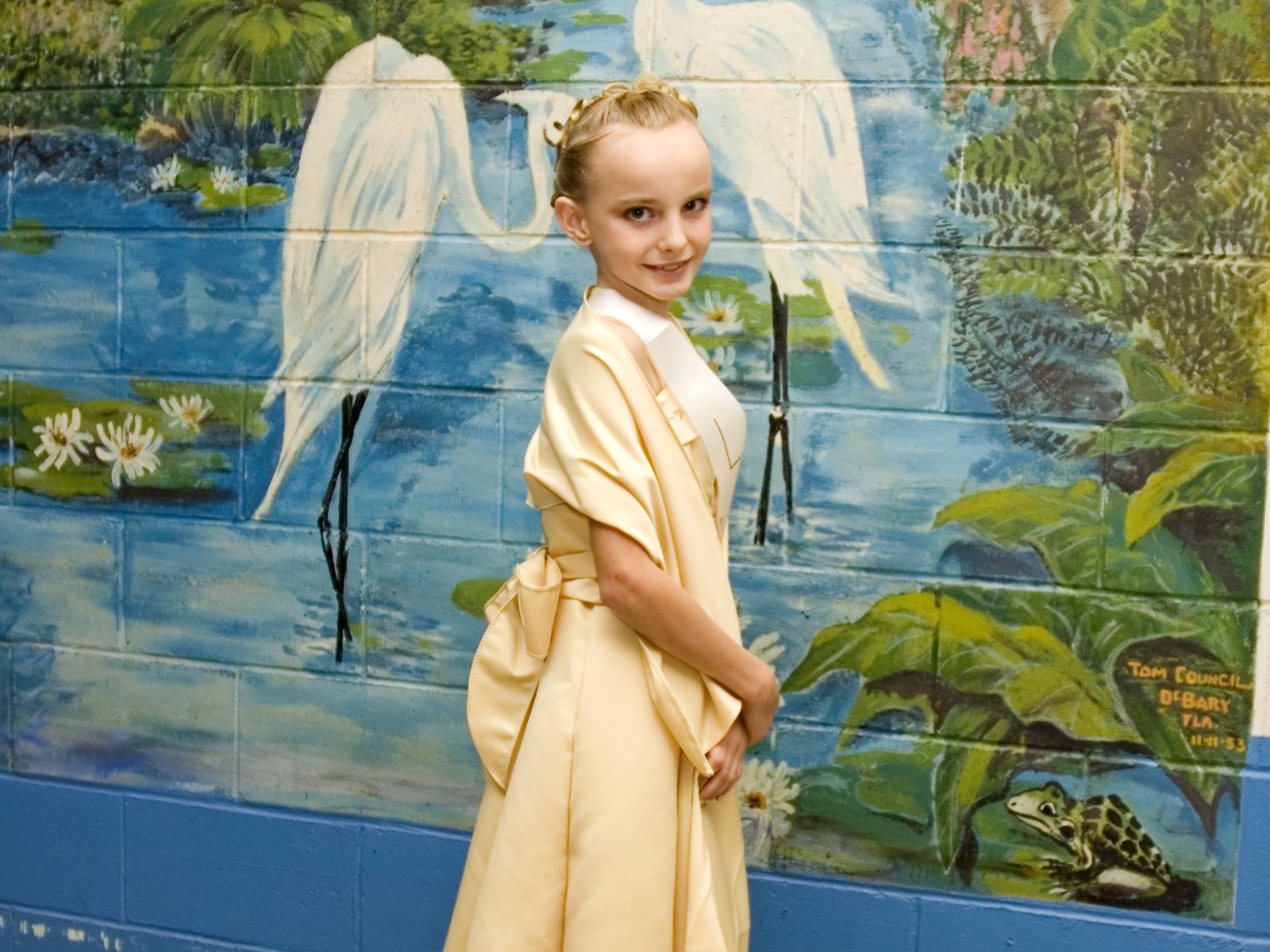 Summary: In spite of Microsoft's PR campaigns, it is not doing well and contrary to the lies, it is not a friend of GNU/Linux but a wolf in sheep's clothing
IN 2019 we shall return to covering GNU/Linux affairs at the expense of more legal (legalese) matters pertaining to the U.S. Patent and Trademark Office (USPTO) but not the European Patent Office (EPO). As we explained at the end of last year, US courts seem to be striking down and overruling decisions of the Office. We'll say more about it in our next post.
Techrights used to write a lot more about Microsoft. That changed more than half a decade ago, seeing that Microsoft was stagnant and several new threats/risks emerged (some refer to these as "GAFA" or "GAFAM"). Our intention isn't to focus a lot more on Microsoft again; we'll instead focus on GNU/Linux.
"Those are obfuscation and dissociation tactics, or contrariwise assimilation tactics whose underlying goal is to make Microsoft look like the sole alternative to itself."Microsoft is a dying brand, desperate to secure a future for itself by buying (at great expense) all sorts of companies. When Microsoft bought Skype it was still dominant in the VOIP space, but that is no longer the case. LinkedIn too has sunk into irrelevancy and obscurity. GitHub is next.
Then there's the "Azure" hype; instead of selling server software for companies to provide hosting services (or self-host), Microsoft now attempts to take away their business, seeing that relative usage of Windows on servers is diminishing anyway. So now it's trying to become a GNU/Linux hosting provider. At what cost? What is the impact on Windows sales? Nobody knows for sure; Microsoft's fiscal claims have always been questionable at best and the company reported quarterly losses several times in recent years. It could no longer hide deficits. Remember XBox losses? Microsoft always attempts to hide the losses and nowadays it's rebranding everything "cloud" (even the biggest cash cow, Office). It keeps dishing this buzzword as if servers are something new; even Office is being classified as "server" now…
A reader told us that "considering the lengths that Microsoft goes though in order to suppress the individual merits of Azure, I am forced to question just how profitable Azure truly is." His new blog post, "Is Azure Profitable?" (it's cannibalising other areas of business), is worth a look.
No one wants to buy into faltering products that are here today and gone tomorrow and the same is true of businesses with regard to their IT infrastructure. Given the productivity dependencies, a traditionally slow rate of return, and steep financial burden of IT infrastructure, CTOs and the like around the world often look to key performance indicators (KPI) including revenue, profitability, customer counts, and so forth, much like a prospective shareholder, in order to anticipate the viability of infrastructure as a service (IaaS) platforms such as AWS and Azure prior to making long-term investments in them.

For example, if a service provider is breaking close to even or operating at a loss after 8 years, this could be indicative of operational inefficiencies, architectural oversights, and looming changes which increase the likelihood of costly outages. All of which may also highlight the possibility of rate hikes down the road or that the platform in question may not be standing up to the test of time. But if revenue and profit are on point, this is indicative of long-term stability and much less risk. Comparatively, it is like being given the choice of paddle boarding on a calm summer morning or in the middle of a winter snow storm.

Needless to say, you can tell a lot about a solution by measuring its profitability. This is why common frontrunners such as Amazon, Apple, and Google are not bashful about disclosing individual revenue, profit, and user counts of their products. But this is also why the competition behind them tends to get creative rather than simply reporting on the same metrics. And when considering the lengths that Microsoft goes though in order to suppress the individual merits of Azure, I am forced to question just how profitable Azure truly is.
We don't want to dwell too much on Microsoft's demise (Apple's demise notwithstanding; it's being exploited by Microsoft to make it seem as though Microsoft is rising). Later on we'll show that Microsoft's patent trolls are still a problem. The company has not changed, except it's trying to associate itself with the competition that got it defeated. Those are obfuscation and dissociation tactics, or contrariwise assimilation tactics whose underlying goal is to make Microsoft look like the sole alternative to itself. █
10.14.18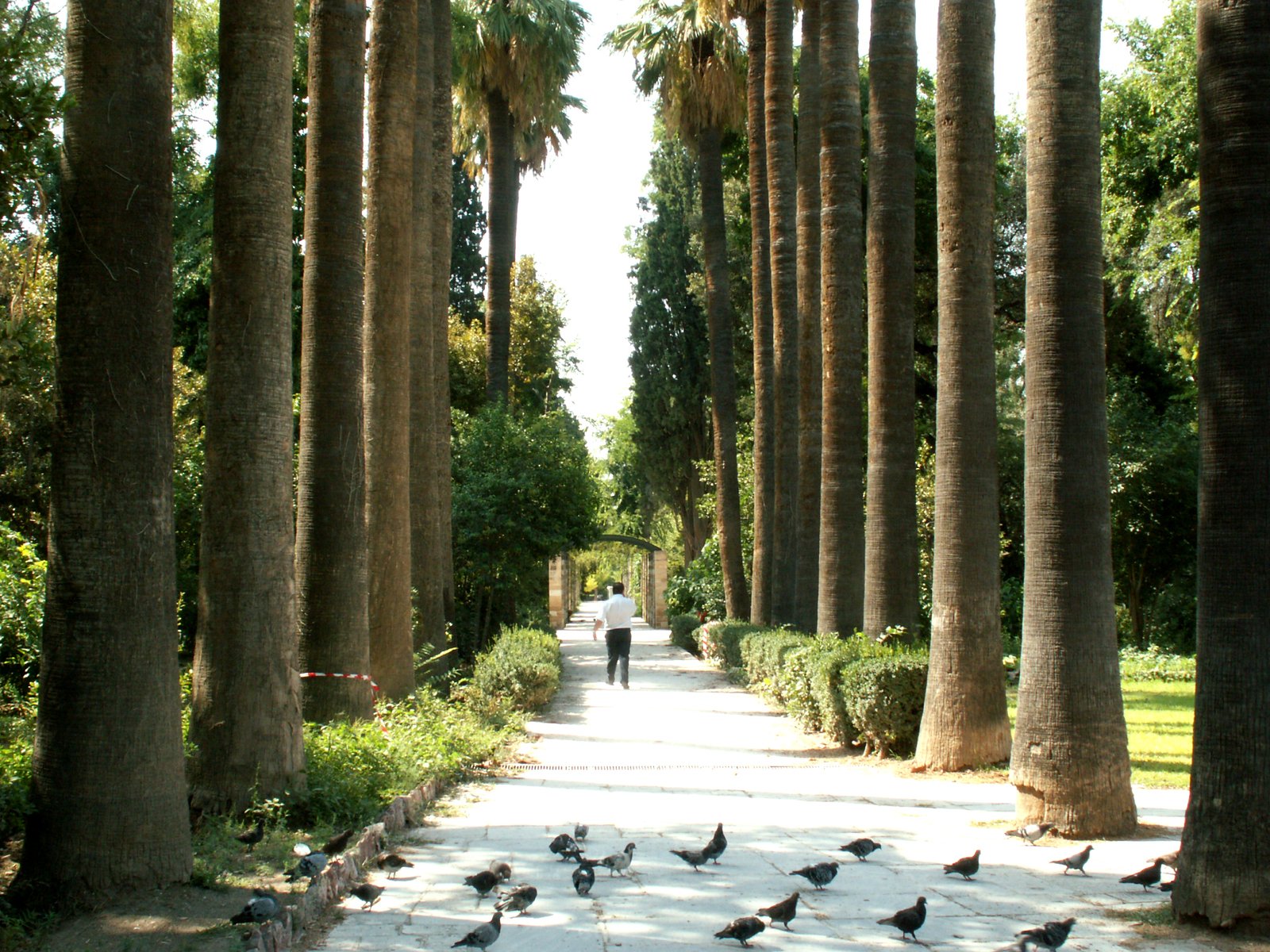 Summary: Corruption of the US patent system contributes to various issues which rely on the extrajudicial nature of some elements in this system; companies can literally have their products confiscated or imports blocked, based on wrongly-granted patents
UNLIKE the unaccountable EPO, the U.S. Patent and Trademark Office (USPTO) is loosely connected to the government, it can be sued, and it can be held accountable. This is a good thing.
"Donald Trump is also the person who nominated Iancu after Iancu's firm had worked for Donald Trump."Laws that govern the USPTO are also decided upon by courts and politicians, not USPTO managers (who may merely supply guidelines for compliance with these laws, e.g. 35 U.S.C. § 101). Last month we said that "USPTO FEES ACT Makes the US Patent Office a Money-Making Machine That Systematically Disregards Patent Quality" and days ago patent maximalists rejoiced this:
The SUCCESS Act (HR 6758) has now passed through both the House and Senate and will very likely be signed into law by President Donald Trump within the next couple of weeks.

The key aspect of the bill is extension of USPTO fee setting authority that ended in September 2018 (7 years after AIA enactment). Under the new law, USPTO will retain authority to set its own fee structure until September 2026 (15 years from AIA enactment).

[...]

Within 1 year, the PTO Director will provide a report to Congress on the results.
Donald Trump is also the person who nominated Iancu after Iancu's firm had worked for Donald Trump. We worry that there's a rather gross attempt to bypass the courts and become more lenient in examination. As we shall cover tomorrow, there's evidence of this. Nothing good will come out of an office which favours money over reputation. It's not like some corporation that should strive to meet fiscal objectives and raise revenues on a quarterly basis.
Speaking of Trump and Iancu, how about the following recent photo?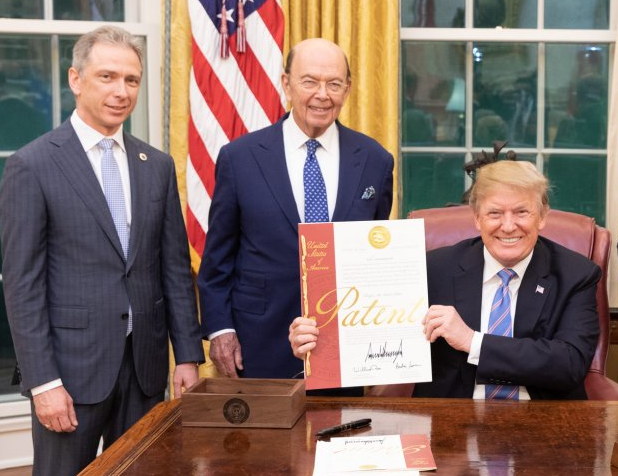 And another one tweeted by the bribed/bought-for politician (for pharmaceutical patents)?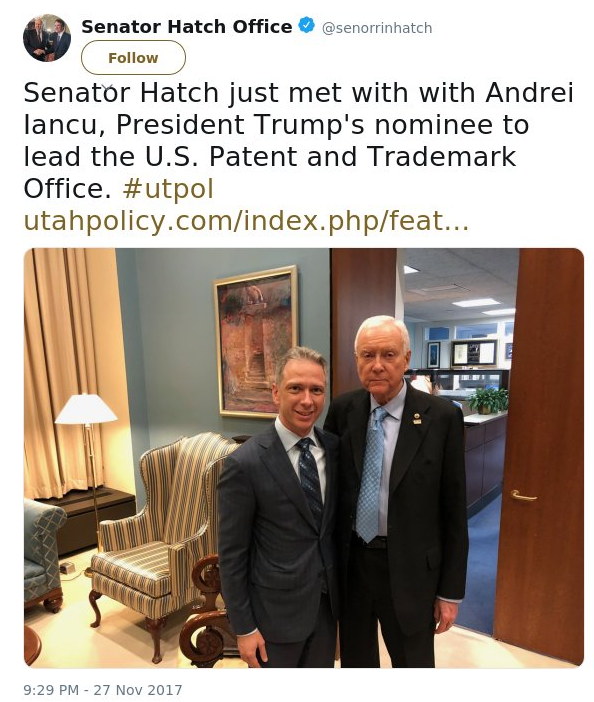 Best policies corporate money can buy?
Wrongly-granted patents are a very big deal because embargoes can be imposed using such patents. Consider what Justin M. Sobaje (Foley & Lardner LLP) wrote some days ago on how to embargo or how to put more blackmailing power/pressure if you're a patent troll (a.k.a. "NPE"). The National Law Review published this:
Many patent practitioners assume that non-practicing entities cannot obtain permanent injunctions in patent cases. This is attributed to the belief that NPEs fail the four-factor test set out by the Supreme Court in eBay. Given that belief, it is surprising for some to learn that a recent decision from the Northern District of California resurrected decade old case law indicating that non-practicing entities can get injunctive relief. Practitioners having cases involving NPEs would do well to study this line of reasoning to be prepared for arguments surrounding permanent injunctions.

The four-factor test identified by the Supreme Court in eBay for determining whether to award permanent injunctive relief to a prevailing plaintiff requires the plaintiff to demonstrate: (1) that it has suffered an irreparable injury; (2) that remedies available at law are inadequate to compensate for that injury; (3) that considering the balance of hardships between the plaintiff and defendant, a remedy in equity is warranted; and (4) that the public interest would not be disserved by a permanent injunction. eBay Inc. v. MercExchange, L.L.C., 547 U.S. 388, 391, 126 S. Ct. 1837, 1839 (2006). After the eBay decision in 2006, it has been extremely rare for NPEs to be awarded permanent injunctions, but a recent district court decision has resurfaced the issue.
The ITC is notoriously lax and only a couple of days ago Watchtroll said that "ITC Institutes Section 337 Investigation of ResMed's Sleep Apnea Masks" — a case we covered a month ago. This is the latest twist (from earlier this month): "On Friday, October 5th, the U.S. International Trade Commission (ITC) issued a notice of institution of a Section 337 patent infringement investigation requested by New Zealand-based appliance manufacturer Fisher & Paykel against San Diego, CA-based medical equipment firm ResMed. The ITC instituted the Section 337 investigation after Fisher & Paykel alleged that certain sleep apnea products imported for sale by ResMed infringe upon U.S. patents held by the New Zealand firm."
"We suppose that in this age of Iancu and Trump, however, business rather than justice is what matters."The ITC tends to favour the companies from the US, as its own name serves to suggest. It's a protectionist entity that relies on the false assumption US patents are valid, no matter what the Patent Trial and Appeal Board (PTAB) says. In the case of Cisco the ITC vainly disregarded the PTAB's decision to invalidate the patent under investigation.
We suppose that in this age of Iancu and Trump, however, business rather than justice is what matters. It's all about money and authority over finances is back with Iancu now. This is not good.
Over at IAM, the megaphone of patent trolls, SpencePC (US) has meanwhile published this long piece titled "Global patent litigation strategy" (what ITC is enabling). These patent law firms are scheming/planning how to sue the whole world in order to charge their clients and tax everything. They pursue more and more patents for the sake of patent litigation alone. No good will come out of it. █
10.06.18
Or innovator in tax evasion?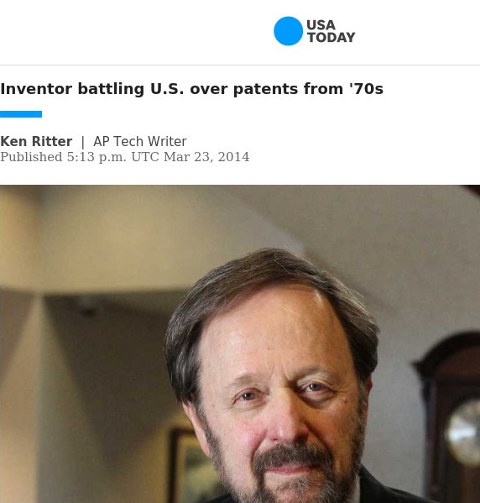 Reference: Inventor battling U.S. over patents from '70s
Summary: Gil Hyatt deserves to be better known for his innovation in tax avoidance; he does, however, try to come across as a brilliant inventor and USPTO staff views him as nothing but a nuisance
THE examiners at the USPTO are not friends of Hyatt. He likes to portray himself as an inventor, but in reality this charlatan has exploited the US patent system in rather notorious ways. Staff of the USPTO knows this and it knows him personally. Some of them, according to him, just can't wait for him to die.
"Perhaps therein lies his greatest 'innovation': how to evade taxes."Watchtroll likes these types; Hyatt doesn't need to be a brilliant person, he just needs to be a patent maximalist in order to impress the Watchtroll crowd/audience (which seems to have gotten rather small and feedble; there are hardly comments in the site and the number of articles fell sharply as well).
Time-bar issues were recalled yesterday by Watchtroll (in relation to the Federal Circuit). To quote: "The Federal Circuit recently vacated and remanded a final written decision by the Patent Trial and Appeal Board ("Board") holding that a petition for inter partes review was not time-barred under 35 U.S.C. § 315(b) and sanctions were warranted for failing to identify a real-party-in-interest. In vacating the Board's decision, the Federal Circuit emphasized that there are no exceptions to the statutory time limit for filing a petition for inter partesreview in 35 U.S.C. § 315(b). Because the petition was filed more than 18 months after the statutory time limit, the Board lacked authority to institute reviewand issue a final written decision. Further, because the Board's award of sanctions was not final, the Federal Circuit lacked jurisdiction to review the award and remanded for reconsideration by the Board. Bennett Regulator Guards, Inc. v. Atlanta Gas Light Co., Nos. 17-1555, 17-1626, 2018 U.S. App. LEXIS 27666 (Fed. Cir. Sept. 28, 2018) (Before Lourie, Clevenger, and Stoll, Circuit Judges) (Opinion for the Court by Stoll, Circuit Judge)."
We wrote about this before; they're catching up with rather old news, just as they did a short time apart (from the above) when dealing with time-barred challenges in relation to Hyatt, whom we mentioned back in May, last month, and a week ago in relation to tax evasion. This is what Watchtroll wrote:
The Federal Circuit recently issued an opinion in a decades-longbattle over the microcomputer patent applications of Mr. Hyatt, the named inventor on more than 70 issued patents and approximately 400 pending patent applications. The Court ultimately rejected Mr. Hyatt's challenges to Manual Patent Examining Procedure ("MPEP") § 1207.04, allowing an examiner to reopen prosecution with a new ground of rejection instead of continuing an already filed appeal. See Hyatt v. USPTO, No. 2017-1722, 2018 U.S. App. LEXIS 27213 (Fed Cir. Sept. 24, 2018) (Before Reyna, Wallach, and Hughes, Circuit Judges) (Opinion for the court, Hughes, Circuit Judge).
Hyatt's antics are well documented; he derives much money from patent shakedown (using questionable patents) and wants yet more patents. He also tries to avoid paying tax — a rather controversial aspect of patents in general. A lot of money is being passed by calling patents "assets", passing these around like "property" without having to pay any tax. Some call it "patent boxes", especially in Europe. Call it fraud, legalised plunder, thievery, tax dodge by oligarchy, or corruption and that might actually be an accurate description of what the press shyly refers to as "tricks" or "haven" or "accounting". We wrote about this some days ago and now there's this new article by McDermott Will & Emery, which speaks of the use of patents for tax evasion. It's composed by a law firm that facilitates these sorts of things, so the headline is rather soft: "When Patent Royalties Go to Tax Havens"
To quote:
Addressing the classic case of a US multinational shifting income to a tax haven, the US Court of Appeals for the Eighth Circuit vacated the US Tax Court's transfer pricing analysis because it failed to account for key differences between an intercompany patent license agreement and a settlement agreement for patent litigation. Medtronic, Inc. v. Commissioner, Case No.17-1866 (8th Cir. Aug. 16, 2018) (Wollman, J) (Shepherd, J, concurring).

The Internal Revenue Service (IRS) alleged that Medtronic improperly allocated taxable income to its affiliate in a "tax haven." Medtronic US had entered into various agreements with Medtronic Puerto Rico for the latter to manufacture certain medical devices. These intercompany agreements included IP licenses from Medtronic US to Medtronic Puerto Rico and payment terms related to those IP licenses. The IRS alleged that these payments improperly shifted taxable income to Puerto Rico (IP Update, Vol. 19, No. 7).

Taxable income is allocated properly between related entities when the intercompany agreements are on terms that the parties would have negotiated in an arm's length transaction. One method for determining the terms of an arm's length transaction is the comparable uncontrolled transactions (CUT) method. The CUT method finds a similar transaction and uses that transaction to determine the arm's length deal terms for the related entities.
Last year in summer Hyatt managed to avoid taxes using similar tricks [1, 2]. Perhaps therein lies his greatest 'innovation': how to evade taxes. Or how to endlessly sue everyone (the USPTO, the state etc.) to get one's way. █
10.03.18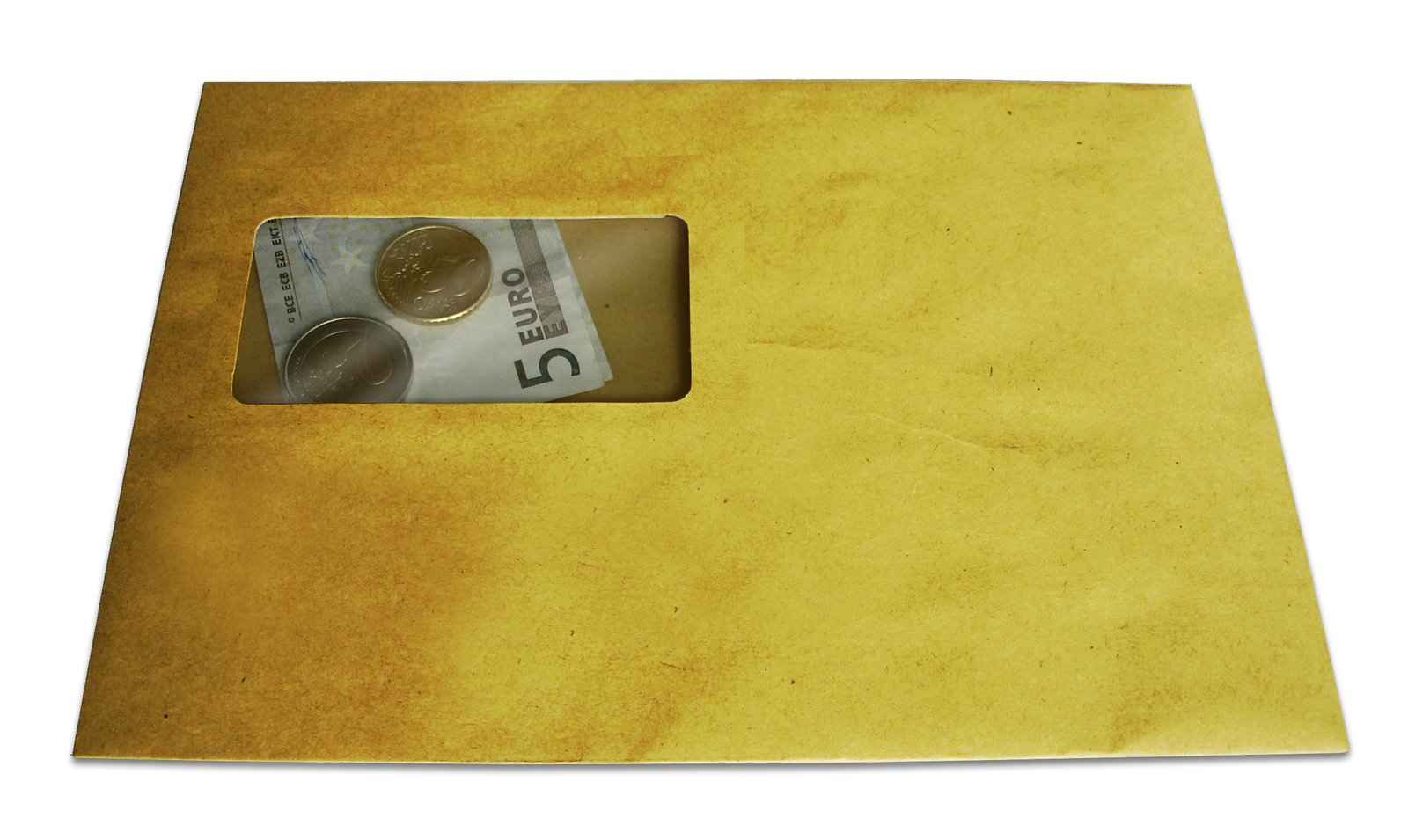 Summary: The EPO's love-affair with abstract (e.g. software) patents is good news for those to whom quality/enforceability of patents doesn't matter, only volume (for cross-licensing, shakedown and tax evasion purposes)
THE 'plague' which is patent maximalism has truly invaded Europe and a cabal of clueless officials, very few of whom have any background whatsoever in the sciences, would only listen to large law firms, not local businesses that actually produce things. This is a problem. Policy is being shaped to increase the volume of litigation rather than innovation. Evidence-based studies aren't taken into account; instead it's all dogma. It's a 'brain virus'. The patent microcosm profits from it.
"Examiners at the EPO are smart enough to see what the management is doing. It's pressuring staff and compelling the examiners to grant software patents or risk getting sacked (a very high risk now that there are slow-motion layoffs)."As readers may very well know, 35 U.S.C. § 101 at the U.S. Patent and Trademark Office (USPTO) means that software patents are virtually if not practically verboten (courts would not tolerate these) and software patents in Europe aren't allowed or at severely restricted — a simple fact that doesn't seem to bother former banker António Campinos, whose experience in this domain is about as limited as Battistelli's.
Nowadays the EPO allows patenting of software provided you use buzzwords. So says Marks & Clerk's Darren Hau (paid-for placement in Lexology), coming from a firm of software patents boosters. Hours ago he wrote:
In its annual update of the "Guidelines for Examination", the European Patent Office (EPO) has provided further guidance for its examiners in relation to the patentability of inventions relating to mathematical methods and computer programs. This updated guidance is of particular relevance to inventions relating to the fast-growing field of Artificial Intelligence (AI). In part 1 of this article, we provide a summary of the key points from the updated guidelines that are relevant to AI inventions. Part 2 will follow, in which we will provide an in-depth assessment of the impact of the new guidelines on the patentability of AI inventions.

By way of background, the patentability of computer implemented inventions at the EPO has long been governed by the general principle of requiring a non-obvious technical solution to a technical problem, as established by the EPO Boards of Appeal in T0641/00 (COMVIK).

[...]

In summary, a claim to an AI algorithm based upon a mathematical or computational model on its own is likely to be considered non-technical. A simple recitation of a type of artificial intelligence model being employed, such as, a neural network, a support vector machine, or reasoning engine alone in the claims is unlikely to overcome such objections. However, restriction of the claim to a specific technical purpose and/or a specific technical implementation may impart technical character onto the AI algorithm and thus the invention may be considered patentable by the EPO.
Examiners at the EPO are smart enough to see what the management is doing. It's pressuring staff and compelling the examiners to grant software patents or risk getting sacked (a very high risk now that there are slow-motion layoffs).
"The more patents they get, the more 'tax returns' (or exemptions) they can get. Therein lies the recipe for a perfect blunder if not plunder."Who benefits from these patents? Certainly not Europe. Certainly not programmers, either. But it's all about law firms and their foreign clients, which include patent trolls from other continents.
Also in the week's early news there's this is a reminder that France facilitates tax evasion using patents or what's euphemistically being called "patent boxes"; this is costing billions to the British economy (lost tax), as revealed quite recently in annual figures, and it benefits rich corporations, not small ones. This new article has the details and from its relevant part:
Let's be honest: France never was famous for its tax attractiveness. Its patent box regime, though quite modern when first enacted in the 1960's, grew a bit rusty and rigid as compared to those adopted by our EU partners.

It turned out to be non-compliant with the latest OECD recommendations and, more specifically, with its conclusions under Action 8 of the BEPS action plan.

The latter advocated for the implementation of the so-called "nexus" approach, which correlates the benefit of the reduced tax rate applicable to profits derived from licensing, sublicensing, or selling patents and like assets to R&D expenses borne to create them. Surprisingly, such approach was absent from the French regime.

We, together with other tax practitioners and companies, strongly advocated for a thorough revision of the patent box regime. The current draft, unfortunately, suggests rather prudent changes and amendments.

First (and without much surprise), the draft bill proposes to adopt the nexus approach. Direct references to the OECD talks are made in the preparatory work of the bill. Going forward, the reduced rate will be directly correlated to the amount of R&D expenses borne by French taxpayers.

Luckily this regime will continue to coexist with the French R&D tax credit. In addition, the French government suggests expanding the scope of the regime to profits derived from the license or sale of IT software.

Up to now, these flows touching upon software fell out of the ambit of the French patent box regime (which, as its name suggests, was limited to patents and similar intangible property). Yet, patentable inventions would now be excluded from such regime.

One will regret that this regime was not modernized, notably by lowering the rate. The regime will quite certainly remain at 15%, whereas most EU countries have adopted IP tax regimes subject to 10% rates or lower.
So in the name of "tax attractiveness" they basically give tax cuts to the rich and then dress that up as "patents", saying that it's something to do with "R&D" — a lie so commonplace that anyone with a clue would likely giggle rather than nod. The more patents they get, the more 'tax returns' (or exemptions) they can get. Therein lies the recipe for a perfect blunder if not plunder. █