07.22.10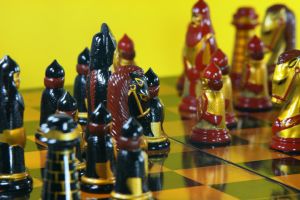 Summary: KDE news from the past few days
Last month I mentioned that I was looking at switching my desktop environment (DE) from GNOME to KDE and I was considering a move away from Ubuntu completely. About a week ago I installed KDE on my computer and started tweaking things to see how I like it. It's not too bad, actually. As you can see from the shot on the right I've been able to make my desktop a combination of eye candy and functionality. I killed the top panel but was able to keep some of the applets thanks to plasmoids.

[...]

I decided to tweak my desktop a little more and made a few more screenies to show the changes. I moved the digital clock to the bottom of my desktop, mostly to keep it visible if I maximize an app window and can't see the time in the original position. I also added a Timer plasmoid to replace the timer on my GNOME panel. It doesn't work as nicely as my GNOME timer did since I can't set up times associated with a specific task, and I haven't figured out how to get a sound played when the timer reaches nil, but I do get a nice obvious notification so it's not so easy to miss as long as I'm at my computer. I also moved the Shutup plasmoid to the lower right corner to make better use of my screen real estate. I added two plasmoids on the lower left to switch my wallpaper and to give me quick access to the files I used to keep on my GNOME desktop.

Day Three. I am at work, sitting at my desk waiting for a vehicle before I go out. I thought I'd take the time to comment on some things I have noticed with KDE4 so far.

Now, the default Dragon Media Player of KDE have a serious competition in Bangarang. Dragon player is simple yet totally functional, which I think are the most basic trait to became the default in any desktop environment. On the other hand Bangarang is new, it's good and it is rapidly improving.