GNOME is Worse Today (in 2023) Than When I Did GTK Development 20+ Years Ago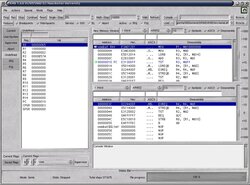 "This Week in GNOME" was released a short while ago [1], revealing work done and work to be done. NewsFlash 3.0, a GNOME application, was also released some days ago by Jan Lukas Gernert [2-3].
This morning Ryan cautioned us about the IBM/Red Hat/GNOME agenda, but as a part-time GNOME user myself I'd be reluctant to throw the baby out with the bathwater. I am a former GTK developer (as in, developing using GTK) and it used to support themes. Ryan says the project now strongly discourages it. Funny how much 20+ years of "progress" brought us. No more theme-ing?
Matthias Clasen has just issued a pair of reports about his work on GTK itself [4-5], Izhar Firdaus wrote about Wayland in GNOME [6], and GNOME 45's release [7] was accompanied with plans in Fedora [8] and Ubuntu [9] (next releases). We're meant to get excited about 'Dark Style' in 2023; when I used GTK around 2001 (yes, 22 years ago) it had loads of themes and those were natively supported. The applications worked well across desktop environments (Enlightenment, KDE etc.) without any worries about Wayland and other supposed (not!) "innovation".
To me it seems like GNOME is moving backward, not forward, mostly removing features and functionality rather than adding any. It's not like they copy Mac OS X anymore; now they're becoming Android. Useless. Ryan is probably right about KDE being the way to go; at least KDE isn't controlled by IBM's dictatorship. GNOME's principal developers (typically Red Hat staff) never tackled common criticism that included Linus Torvalds calling them interfaces nazis. █
Related/contextual items from the news: