Linux Too Big to Be Properly Maintained When There's an Incentive to Sell More and More Things (Complexity and Narrow Support Window)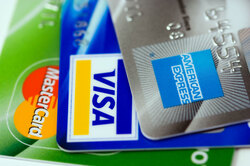 THE Linux kernel is vast. With Rust added, it's already harder to master or understand. Linux is not just a hobby and few hobbyists work on it. It has many developers, some maintainers, and one LTS maintainer worked for Microsoft (he more recently moved to Google).
As it turns out, or as we found out last week [1-2], the "maintainence" [sic] is "under strain" (it's all relative; as the commentary below puts it, Linux is just "[u]nderfunded by the 'Linux' Foundation, which spends money openwashing Microsoft instead of supporting Linux"), so running a stable GNU/Linux distro for a long time will become harder. Given the way IBM treats RHEL and CentOS users, and considering that Red Hat was usually maintaining very old kernels for many years, perhaps this is the next inevitable outcome of IBM being IBM. Perhaps this leaves a business opportunity for kernel specialists like Bootlin (no mention of this in the past week [3-5]) or Collabora (busy with Kernel Recipes [6]). Anyone else? Real business opportunity right here... like Freexian for Debian.
The media and the monopolistic spying companies would rather not sell "kernel" services but instead sell "clown" (cloud) for rents. Their sponsored sites (that they took over) sell complexity and add-ons [7] instead of the very basics. Kubernetes and eBPF may sound modern and exciting, but what good are they when you cannot even use the kernel you've become accustomed to after a few years?
Just like with WordPress or Drupal, they want you to upgrade and upgrade and never stop upgrading (heck, WordPress/Automattic will even remotely "upgrade" it for you). This kind of software is a nightmare to maintain. They want your money, not your peace of mind. That's a problem. █
Related/contextual items from the news: