Security Isn't the Goal of Today's Software and Hardware Products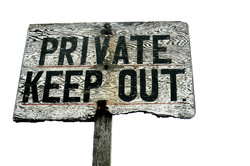 THE world's governments want power, not security. Security for users would mean these government are unable to find out what citizens are doing. Security is... scary (to a snooping, nosy regime).
Security is not an impossibility, but when regimes generally want to monopolise or hoard power, they'll reserve security for themselves.
In this week's news we have Google itself admitting that Android exploits are already in the wild [1], evidence of China picking on GNU/Linux [2] (not a backdoor), some Linux security tips [3], and evidence of states targeting mobile devices [4-5]. These target proprietary software [6-7], gullible users [8-9], or crooked organisations that cover up what actually happened [10].
Speaking of crooked organisations that cover up what actually happened, there's Microsoft chaos again ("38TB of private data on GitHub" [11] and internal company leaks [12]), showing that Microsoft cannot even secure Microsoft itself. And the media has the nerve to paint Microsoft as an authority on security???
Even today's firewalls turn out to be security holes [13], so buying "security" might in practice weaken actual security. As [14] puts it: "The question remains, however: can the S-RoT itself be attacked?"
Any newly-added layer represents more attack surface. CISA is meanwhile cited by Microsoft-sponsored media as the guardian of security [15], even for "Open Source", but everyone in the security sector knows that CISA has conflicting interests, just like the NSA and NIST. As we noted in the first paragraph, they want to dominate rather than secure. Be sceptical of what they're promising. █
Related/contextual items from the news: