A Lot of Technological 'Progress' Has Been Nothing But Buzzwords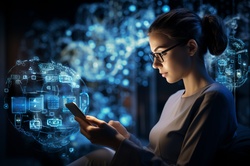 THE industry is making promises to people - promises that it cannot fulfil. It insists that it has "innovation" and such so-called 'innovation' will make life simpler. In practice, however, more gadgets and more "apps" typically mean additional housekeeping and more things that can go wrong.
A lot of supposed 'innovation' has been nothing other than a bubble. Whether they rebrand things "cloud" (Clown Computing) or "IoT" or whatever, in practice they're just doing the same old stuff. They just try to make it sound more exciting.
Free software does not try to excite people over nothing. It does not tend to adopt buzzwords and therefore the mainstream media keeps it out of sight.
Chatbots are one example that was mentioned last night and last month by Ryan. For sure there are more buzzwords and hype on the way, but we don't know what yet.
People who are buzzwords-resistant are less likely to get disappointed and waste their money/time. █