Microsoft Exploits Dead Scientist From Oak Ridge National Laboratory in Order to Elevate Dying Silverlight
Dr. Roy Schestowitz

2011-04-21 19:58:45 UTC
Modified: 2011-04-21 19:58:45 UTC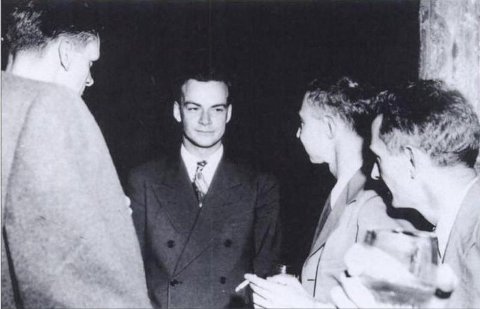 Summary: Rogue marketing tactics from Microsoft carry on even 2 years after being slammed for them
GOTTA love old 'news' recycled! Microsoft PR department, along with the Microsoft boosters from IDG (the "Microsoft Subnet"), uses the anniversary of someone's death to do that shameless, shameless thing again.
We have already explained what Microsoft is doing here and to put it more briefly, Microsoft is exploiting the now-deceased Feynman, again, for PR (appealing to geeks). They exploited his work to spread
the dying Silverlight
(and sought to increase sales at the same time). It was not so long ago that they started this (less than two years ago) and now that his death is mentioned again, Microsoft bumps up the marketing machine. It's utterly disgusting, but then again, this is Microsoft we are talking about. The headline in
Slashdot
is "Microsoft Celebrates Feynman 50-year Anniversary" and it does mention the Silverlight strings which are attached to that. If this is Microsoft's idea of PR (goodwill), then the company has gone morbid. But this is something we already knew because of
another death it recently exploited for PR
.
⬆
"I heard Bill and Steve (Ballmer) speaking heatedly in Bill's office and paused outside to listen in. It was easy to get the gist of the conversation. They were bemoaning my recent lack of production and discussing how they might dilute my Microsoft equity by issuing options to themselves and other shareholders. It was clear that they'd been thinking about this for some time."
--Paul Allen, Microsoft co-founder, writes about what Gates and Ballmer did when he was diagnosed with Hodgkin's lymphoma