SUEPO (Staff Union of EPO): "The Imbalance Between the Importance of (Patent) Quality and Quantity Remains a Cause for Concern" and Only 3% of EPO Staff Has Confidence in President Campinos
Dr. Roy Schestowitz

2020-06-13 01:19:04 UTC
Modified: 2020-06-13 01:19:04 UTC
Recent and related
:
Internal Publication About the EPO's Financial Fraud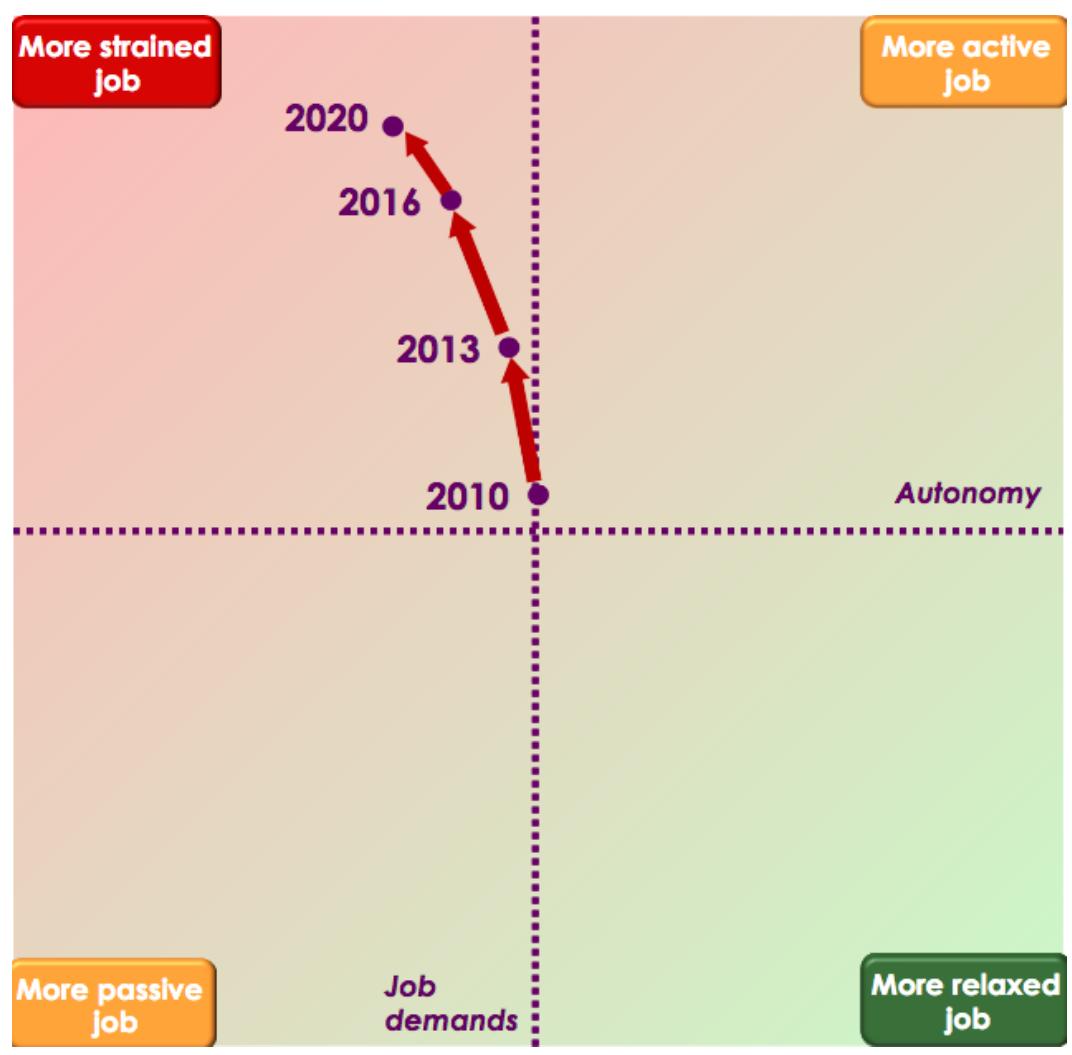 Summary: The text below (from SUEPO Observer) reveals the degree to which EPO management failed to restore confidence and even worsened matters (also see the graph above)
2020 EPO Staff Survey

Technologia, the company responsible for conducting the 2020 edition of the EPO Staff Survey (and the 3 previous ones in 2010, 2013 and 2016) has provided us with their preliminary results. 27% of EPO staff participated in the 2020 survey, which is lower than the participation rate in 2016 (39%). This is not surprising, however, given the major disturbance created by the covid-19 pandemic. Fortunately the participation rate remains sufficiently high to provide valid and relevant information.

Without wishing to draw hasty conclusions, a few things are already clear: - The trend is generally worrying; - Staff health is negatively affected by their work in the Office (63% of respondents consider that their current work life has a negative impact on their health). More alarming: 7% are in psychological distress; - The imbalance between the importance of quality and quantity remains a cause for concern; Unsurprisingly, the meaning of the work remains low; - Confidence in management remains very low. The level of trust generally decreases as the hierarchical levels increase; After about 2 years at the head of the EPO, Campinos scores 3% as regards confidence, a level which is even lower than the 5% obtained by Battistelli in 2013 after 3 years at the head of the Office. Trust in staff representatives remains very high.

If Campinos' intention was to appease the EPO staff and restore confidence in management, then he has failed miserably. The way management is (ab)using the current pandemic will not help to improve the situation. Should management decide to pay attention to the results of the 2020 survey, we can bet that they will conclude – once again – that it is only a question of communication...

SUEPO will of course publish the full results and the analysis of Technologia as soon as available.
Recent Techrights' Posts
IRC logs for Wednesday, December 06, 2023
Google can do Googlebombing too (the term is even named after it)
Windows Has Fallen
nobody speaks better for projects and for licences than their own founders
If the rumour is true, we'll be hearing barely anything from the mainstream media next week
Links for the day
Ted Ts'o, Jan Kara, Linus Torvalds last month
Could Google not pick a name that's already "taken"?
Links for the day
GNU/Linux news
We seem to live in a world where accountability for the rich and well-connected barely exists anymore
Self-fulfilling prophecies as a tactic?
Links for the day
IRC logs for Tuesday, December 05, 2023
Once upon a time, serious audio users like musicians and audio engineers had real trouble with Linux
Right now it even picks Windows over Linux in some cases
Links for the day
persistent focus on the principal issues is very important
clip aged reasonably well
Digi(tal)-Colonialism and/or Techolonialism are a thing. Can Africa flee the trap?
Reprinted with permission from Ryan Farmer
The alternate net we need, and how we can build it ourselves
Do you want a browser controlled (and spied on) by such a company?
IRC logs for Monday, December 04, 2023
things have changed for Windows in China
GNU/Linux news
Links for the day