09.18.14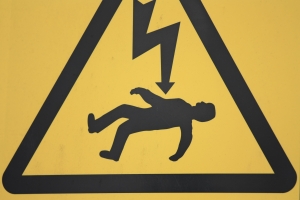 Summary: VirnetX seems to be the latest victim of the demise of software patents in the United States
IT was exceptionally pleasant to see this new article titled "And with them so go the trolls? Software patents are crumbling, thanks to the Supreme Court" (recommended article from UK Progressive).
The article correctly states: 'The Supreme Court's June ruling on the patentability of software — its first in 33 years — raised as many questions as it answered. One specific software patent went down in flames in the case of Alice v. CLS Bank, but the abstract reasoning of the decision didn't provide much clarity on which other patents might be in danger.
"Now a series of decisions from lower courts is starting to bring the ruling's practical consequences into focus. And the results have been ugly for fans of software patents. By my count there have been 11 court rulings on the patentability of software since the Supreme Court's decision — including six that were decided this month. Every single one of them has led to the patent being invalidated."
Indeed.
We shall cover this matter in another (later) post. There's lots of coverage on the topic. The important point there is that since patent trolls have been so reliant on software patents the death of the latter kills or significantly weakens the former. We wrote about this for years, stressing that the goal should be to eliminate software patents, not just trolls who use them (big corporations like Microsoft and Apple use software patents offensively as well).
Yesterday in the news there was a lot of analysis about a VPN software patent. Dennis Crouch asked:
Is VPN Software Patent Eligible?

An E.D. Texas jury sided with the patentee VirnetX — finding that the four asserted patents are not-invalid and that Apple's VPN-On-Demand and FaceTime products infringe. The jury then awarded $350 million in damages. On appeal, Apple presented a number of winning arguments that, in the end, result in only a partial victory because some of the claims remain valid and infringed. After altering claim construction of the term "secure communication link", the jury will re-determine whether FaceTime infringes and recalculate damages.
Crouch posted this in light of the news about VirnetX, a patent trolls which has just lost and collapsed:
A top appeals court has thrown out a jury ruling that ordered Apple to pay $368 million to VirnetX, a patent-holding company that many consider a "patent troll" because it exists exclusively to enforce patents. On Tuesday, the United States Federal Circuit Court of Appeals remanded the decision back to the lower federal court in East Texas.
We wrote about VirnetX many times before and we also wrote about Vringo. Both are using software patents to shake down large companies and BusinessWeek is comparing their fates in this new article:
VirnetX Holding Corp. (VHC:US) lost almost half its market value yesterday after an appeals court threw out its $368.2 million damage award against Apple Inc. and lessened the chances of a big payday when the case returns to the trial court. Last month, Vringo Inc. (VRNG:US) plunged 72 percent after the same court tossed a $30.5 million verdict against Google Inc.
In a later post we are going to show just to what degree software patents are truly dying in the United States. This is excellent news all around. Free software is winning on many fronts. █