02.07.14
Growing all around the world, in every continent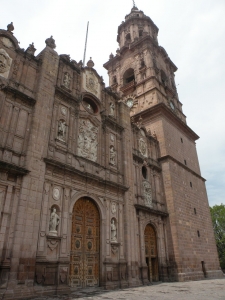 Summary: Geeksphone, Firefox OS, Sailfish OS, Tizen, Ubuntu, COS and WebOS show that Linux is not a one-horse race in mobile
NOBODY can say with a straight face that Linux is a failure. It has grown dominant in servers, phones, and increasingly in desktops too. It is a decent platform for gaming and it is a popular platform for development.
Other than Android there are several strong contenders that can gain significant market share. A few days ago we learned about Geeksphone, which boasts Firefox OS [1,2] among other operating systems. It's not just about Android anymore [3]. Sailfish OS too looks promising [4]. Jolla staff claims it will run Android apps. Sailfish OS now runs on Android devices [5] and makes headlines [6-7] because it sells very well in countries like Finland. Then there's Tizen [8-9], Ubuntu [10,11], and COS [12], making it seem like Linux domination in mobile is quite secure [13]. Even if Android ever faltered, there would be several competitors that are based on Linux (and are Free/libre software) ready to fill the gap. Even WebOS is no longer proprietary. █
Related/contextual items from the news:
Currently the Geeksphone is referring to the Firefox OS option using the original "Boot2Gecko by Mozilla" name, since Geeksphone isn't licensed to use the Firefox brand or logo.

Of the many mobile operating systems in the marketplace, Android has the largest share of users, and Android is based on Linux. It's not surprising then to know that Linux is also the basis for several new (if slow-moving) operating systems for mobile devices (phone, tablet, phablet). Some are in production today, but most are still in the development stages. Then again, this is the rule for most products in mobility today.

Jolla's Linux-based Sailfish project released its first handset in Finland this past November to favorable reviews. Since then the Meego-derived mobile operating system has publicized a few small, but interesting updates, including a new IRC client and a demo of the OS running on a Nexus 4 (watch the videos, below.)

Hello Linux Geeksters. About an hour ago, a video of Sailfish OS running on a Google Nexus 4 smartphone has been uploaded on Youtube.

It is known that Samsung has been working on Tizen-based smartphones since a long time now, but we have not seen any device emerge from that project yet. We might see the first Tizen smartphone launch at MWC this year. However before the official launch, a Korean website has already managed to publish an alleged picture of the Tizen-based Samsung ZEQ 9000 smartphone.

Here is some good news for Tizen fans! Samsung has sent out invites for a February 23 event just ahead of the Mobile World Congress (MWC) at Barcelona. The invitation promises a sneak preview of the latest Tizen devices.

Will anyone ever be able to break Android and iOS's stranglehold on the mobile landscape? Last year we saw signs that 'someone' might just be able to threaten them, with the first demonstrations of phones running Firefox OS, Tizen and Ubuntu Touch. But just when we were hoping that 2014 might be the breakthrough year, those hopes have quickly been dashed.

Linux is a free and opensource operating system built by thousands of contributors across the world. The Linux kernel was developed by Linus Trovalds in 1991. Linux gained good traction after its release and in the years has become one of the most secure operating systems in the world. Linux is used by almost every organisation in the world at some point. Linux runs on mobile phones, tablets, servers, desktops, supercomputers and in embedded systems such as network routers, building automation controls, televisions and video game consoles. Linux was originally developed for Intel x86-based personal computers. Over the years, Linux been ported to other hardware platforms such as Arm, x86_64. It is a leading operating system on servers, mainframe computers and supercomputers.