03.06.08
Gemini version available ♊︎
It is worth congratulating Sun for upgrading the licence of OpenOffice.org to version 3 of the GNU LGPL. This ought to affect many GNU/Linux distributions that comes with OpenOffice.org preinstalled. Remember Sun's and Red Hat's response to Microsoft's accusative claims that OpenOffice.org and GNU/Linux infringe on its patents.
Further on this news from Simon Phipps:
You may recall that a team from Sun devoted a great deal of time to the process of drafting the GPLv3. Our engagement was not just the monitoring exercise that I suspect it was for many of the corporate participants. It was always my hope that Sun would use the license for significant software projects.

Lawyers might also be able to already tell what this means to Linspire, Turbolinux, Xandros and Novell, all of whom are Microsoft sellouts, to whom the GPLv3 is a punisher. It's complicated, but it resolves issues.
Meanwhile, over at Red Hat, the legal team gets a reinforcement. With a new appointment it now appears likely that Red Hat will adopt GPLv3 more than before.
With Fontana's extensive experience with GPLv3, his hiring might signal a desire by Red Hat to adopt GPLv3 broadly.
Do remember that the GPLv3′s relevance in this case is to do with patents and not with Tivoization or any of the other modifications that some consider "controversial".
In the following new special issue of CTLR, Perens and Red Hat make an appearance. Red Hat addresses the issue of software patents.
* "Innovation goes public", by Bruce Perens, a powerful speaker, a naturally creative thinker and a man who is so synonymous with the open source movement that he has all but trade marked it;

[...]

* "Commercial licensing models" by Jan Wildeboer (Solution Architect at Red Hat and a well known enemy of software patents);
Here is a lecture about the GPLv3. █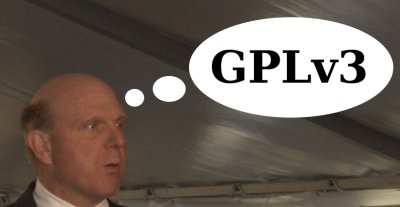 Patent strategy gradually goes sour
Permalink

Send this to a friend