11.09.08
Gemini version available ♊︎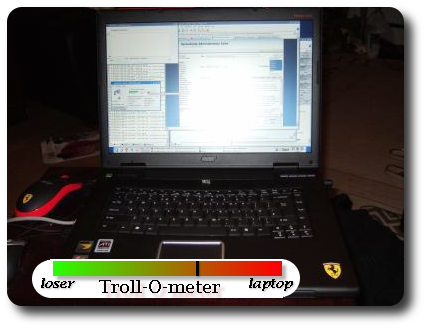 THIS is part of a series of posts. For context, see:
The previous post explained why Tim Anderson had lost his credibility as a reporter. It's about that laptop giveaway. Now we can add Harry McCracken to the same bucket. He even included an exclamation point in the headline of his pseudo-review, "Windows 7 First Impressions: Hey, This Looks Pretty Good!"
A few disclosures about the discussion of specific Windows 7 features that follows: So far, I've used Windows 7 for only a few hours, and only in preinstalled form on a Dell laptop loaned to me by Microsoft.

[...]

But for what it's worth, W7 loads quickly and feels pretty darn zippy on the Dell notebook Microsoft loaned me, which is unencumbered by third-party adware and junkware.
He wrote about it some more, so it wasn't a one-time thing. There are very few people out there who can tell the world about Vista 7 (well, based on hands-on experience) and many of them are bribed.
Harry McCracken received a $2,000 gift from Microsoft. Expect him to publish nice things about Microsoft and/or Windows in the future. █
"I've been thinking long and hard about this, and the only conclusion I can come to is that this is ethically indistinguishable from bribery. Even if no quid-pro-quo is formally required, the gift creates a social obligation of reciprocity. This is best explained in Cialdini's book Influence (a summary is here). The blogger will feel some obligation to return the favor to Microsoft."
Permalink

Send this to a friend