04.28.10
Gemini version available ♊︎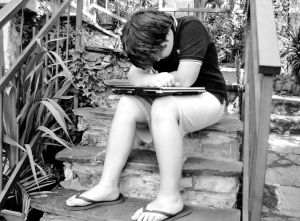 Lock your doors and hide your children. The Apple Hype Police is coming.
Summary: Apple's Hype Police is shown to be connected to the raiding of a blogger who 'dared' to show the next hypePhone
APPLE has gotten itself into one heck of a PR disaster, which so far we've covered in:
According to this article sent to us by Brandon, Apple does have role in the task force investigating the iPhone case.
The idea was to bring a variety of business interests and police agencies together to help combat identity theft, computer fraud, and the like. The team's website explains that "high tech companies … provide specialized training, liaison personnel and internal support for task force investigations."

What's curious is that one of those high-tech companies providing training, personnel, and support to the task force is Apple Inc., the alleged victim in the Gizmodo case. According to this May 2009 story from the San Jose Business Journal, Apple is one of the 25 companies that sit on REACT's "steering committee." Which raises the question as to whether Apple, which was outraged enough about Gizmodo's $5,000 purchase of the lost iPhone for CEO Steve Jobs to reportedly call Gawker Media owner Nick Denton to demand its return, sicked its high-tech cops on Chen.
Even the EFF is stepping in now. It is "Dissecting the Gizmodo Warrant" thusly:
Federal and California law both protect reporters against police searches aimed at uncovering confidential sources or seizing other information developed during newsgathering activities. Yet on Friday, agents with the Rapid Enforcement Allied Computer Team (REACT) executed a search warrant at Gizmodo editor Jason Chen's home, searching for evidence related to Gizmodo's scoop on what appears to be a pre-release version of Apple's next iPhone model. The warrant does not reveal whether Chen himself is considered a criminal suspect, or what alleged crime the police are investigating, but Chen was not arrested. All of his computers and hard drives (among other materials) were seized for further search and analysis.
There is some other negative PR for Apple this week, including for example:
i. Apple Bans Online Sales In Japan
The comments in the Japanese business newspapers suggest that Apple believes online shopping confers an aura of 'cheapness' on their products; but surely killing the Apple store's competition must have entered into the calculation.
ii. Apple Just Says Yes to iPhone Game for Smokers
Blogs and message boards have been lighting up with the buzz about Apple's family-friendly App Store policy, which bans soft porn and satire — but a game that glorifies smoking somehow got the green light.
So Apple protects its perceived value by banning low-cost Apple purchases while allowing glorification of tobacco (which in turn voids the guarantee/warranty of Apple's computers). Apple says "no" to politics [1, 2] but "yes" to smoking. Bill Gates just says "yes" to both [1, 2] and it's not a good thing. █
Permalink

Send this to a friend