05.30.10
Gemini version available ♊︎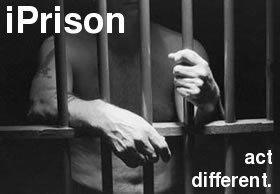 Summary: Apple's strong grip on its devices is driving developers away to Linux, which is flourishing in phones and tablets
STEVE "Freedom from Porn" Jobs has turned out not only to be blocking pornography but also competition. We are reminded of this thanks to a new article from The Register:
Mozilla won't submit a Firefox browser to Apple's iPhone App Store. It has no intention of taking its browser where "it's not wanted." But the open source outfit is developing an iPhone incarnation of Firefox Sync, the browser bookmark-syncing service formerly known as Weave.
Separately, The Register writes a new rant about the hypePad which, as expected, serves vanity needs more than practical uses.
As the iPad goes on sale in the UK (and eight other countries), I've had my own "magical and revolutionary" Apple tablet for exactly 56 days. And I'm using it less and less each day.

My fading relationship with my iPad reminds me of a long-ago college fling with a young lovely. High anticipation, fervent consummation, growing familiarization, decreasing fascination, and the inevitable: "No, hon, it's not you. It's me."
As shown in our latest bundle of news, there are many tablets out there as new ones appear every week. An increasing number of those will run Linux on ARM and there is only one tablet which runs Apple's operation system. As for Vista 7, it's being dumped for Linux, at least on tablets [1, 2, 3].
Apple did not invent tablets and luckily it won't control this market. Linux will do to Apple on tablets what it's already doing to Apple on phones. █
Permalink

Send this to a friend