06.01.10
Gemini version available ♊︎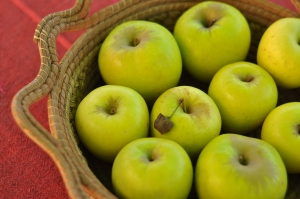 Summary: As Google ditches Microsoft Windows and "Quit Facebook Day" is passed, a suggestion is made that a "Quit Microsoft Day" and/or "Quit Apple Day" should be organised to advocate software freedom
AS MANY people have heard by now (several informed us via IRC), Google is ditching Windows. It's long overdue.
Just as we learn that Internet Explorer keeps losing users, this news bodes badly for Windows as well. Google got attacked after its customers used Internet Explorer, which Microsoft had not patched properly for five months [1, 2, 3, 4, 5, 6, 7, 8, 9, 10, 11, 12]. Here are some more of the many reports about Google quitting Windows:
i. Google: We don't do Windows
Obviously Google would eventually love its employees to use its own Linux-based desktop OS product, ChromeOS, as soon as its is ready for prime time. For now, Apple's (AAPL) Macs and to a lesser extent, Linux are the answer.

But ChromeOS is the future and it seems pretty apparent that Google is heading in that direction. A few more Googler quotes:

* "Before the security, there was a directive by the company to try to run things on Google products. It was a long time coming."
* "A lot of it is an effort to run things on Google product," the employee said. "They want to run things on Chrome."
ii. Who Needs Windows? Google Starts Putting Their Computers Where Their Mouth Is
A new report tonight in the Financial Times suggests that Google is steering its employees away from using Microsoft's dominant operating system in the workplace. In fact, the reports says that, "New hires are now given the option of using Apple's Mac computers or PCs running the Linux operating system." And it states that getting a computer running Windows may require permission as high up as Google's CIO.
iii. Google ditches Windows on security concerns
Google is phasing out the internal use of Microsoft's ubiquitous Windows operating system because of security concerns, according to several Google employees.

The directive to move to other operating systems began in earnest in January, after Google's Chinese operations were hacked, and could effectively end the use of Windows at Google, which employs more than 10,000 workers internationally.
iv. Google ditching Windows: report
That company is Google. And following the intrusions into its innards in January by network crackers allegedly from China, the search giant is reported to have decided to discontinue the use of Windows internally.

A report in the Financial Times online says this is due to security concerns – and for the first time a mainstream news outlet has this line: "Windows is known for being more vulnerable to attacks by hackers and more susceptible to computer viruses than other operating systems."
Muktware suggests organising a day similar to "Quit Facebook Day" and calling it "Quit Microsoft Day" and/or "Quit Apple Day". Nice idea. Mozilla used a similar type of campaigns to break Firefox records and gain new users.
It would be interesting to see a Quit Microsoft Day or Quit Apple Day. A day when people chose to break the shackles of restriction, humiliation and monopoly and choose their freedom.

The world will not stop without proprietary technolog, it will infact become a better place to live in. There are alternatives to Microsoft Windows and Apple Macs, iPad and iPhone.

Gnu/Linux based Ubuntu is one of the most powerful secure and user-friendly operating system. Firefox and Google Chrome are the best alternatives to Microsoft Internet Explorer and Safari. Android based Google phones are the best alternatives to the iPhone. All you need to do is look around.
Microsoft understands that Windows has problems (Vista 7 included) and there are new risks of layoffs*, so it needs to pretend to be doing something (better to appear to react rather than to sit idly). "Microsoft projects aim to rival Chrome OS," says The Register, which links to a vapourware article we mentioned the other day.
It is worth emphasising that Microsoft's most used desktop operating system is being phased out and reality suggests that more people will explore other operating systems and watch Google's judgment from afar. They can now decide whether they want freedom (BSD, GNU/Linux, and other such platforms), or simply an alternate tyranny, which is what Apple offers them. █
____
* There is new activity in Microsoft Global Outsourcing (MGO), which is a 'nice' catchphrase for sending jobs overseas to pay workers minimally.
Permalink

Send this to a friend