06.04.10
Gemini version available ♊︎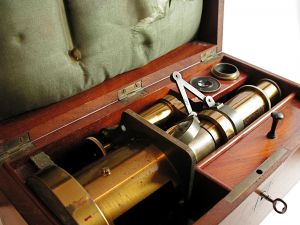 Summary: Assorted patent news illustrating patent unrest
CSIRO is a patent aggressor [1, 2, 3], which is truly a shame because it reflects badly on the government of Australia and Renai LeMay makes unflattering accusations: [via]
There's a good case to be made that Australia's peak science body is turning into a patent troll.
The Hindu writes about gene patents
Bold words, coming from a rebel scientist — one who created a storm over a decade ago by first trying to patent a human gene (not allowed to do so by law), and then decoding the entire human genome, in competition with the publicly funded organizations doing the same. Now, he and his group have gone ahead and done what New Scientist had "assumed".

[...]

There is the other issue of patents and ownership. Venter's group has applied for several patents covering the work.

While one group, commenting on this, worries whether it could result in a monopoly on "synthetic life", another sounds a reassuring note: "It is unlikely that Synthetic Genomics (Venter's company) will become the Microsoft of synthetic biology".
Watch how legal sites/press treat the issue of patents:
Looking ahead, European law firms will be keen to get their teeth into the new European market when it finally emerges. Law firms will have to be careful how they alter their strategy on the Continent to position themselves in what promises to be a lucrative market.
When they are calling it a "lucrative market" they are referring to litigation and granting of monopolies, which is disgusting because it implies disregard for science. █
Permalink

Send this to a friend