06.13.10
Gemini version available ♊︎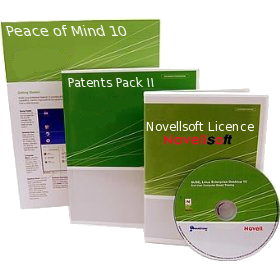 Summary: Novell is pushing Mono into new places and projects, including MeeGo which is now talking about OpenSUSE Build Service as well
RIGHT about now Novell is trying to portray itself as a guardian/protector/saviour of Linux. In reality, Novell pollutes GNU/Linux with Microsoft encroachments such as Mono, which have people code for Microsoft rather than for GNU/Linux. A day ago we found out about another Mono project created by what seems like a Novell apologist (right after the Novell deal had been signed he wrote: "Boycotting openSUSE/SLED is the most damaging thing to do to open source adoption instead of Microsoft supporting the openSUSE system.")
Dubbed SparkleShare, Bons is building his project using Mono, GTK+, and Git.
The same developer helps Novell's version of MeeGo, which is full of Mono [1, 2, 3, 4]. Yes, he is involved in the Novell project that changes MeeGo, based on Novell's Meeks (it's a recent post about Evolution, which is also owned by Novell). Here is another thing which Novell is doing to MeeGo:
The openSUSE community has announced the releases of version 1.8 and 2.0 of the openSUSE Build Service. [...] The MeeGo developers are particularly excited since they use the openSUSE Build Service within their project and so they also have a write-up as a result of the new OBS and some of the features they had requested.
Here is the original post from MeeGo. What are they getting themselves into? It was only days ago that Novell advertised its Microsoft-taxed SUSE (Ballnux). Does MeeGo want to be taxed by Microsoft as well? Because that's where Novell is leading Nokia and Intel. A few days ago, a former Novell employee who is back to being a journalist advertised some more of Mono, probably ignoring the problems already highlighted by the FSF. Mono is means for Microsoft to control developers and also to charge money for distribution of GNU/Linux. Novell seems to be using MeeGo as a "host" (in the biological/technological sense). █
Permalink

Send this to a friend