06.19.10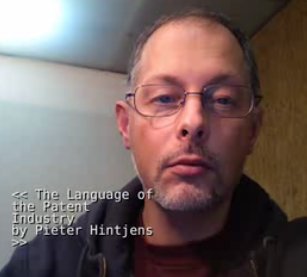 Summary: New analysis of patents relating to software, assorted items from the news, and interpretation of those items
A new volume of the International Free and Open Source Software Law Review has just been released [PDF]. Towards the end, this latest issue contains an article from Pieter Hintjens, who speaks about Microsoft's OOXML corruption and "For monopolists like Microsoft," quotes the president of the FFII, "the answer is to prevent the software from being free, this requires software patents."
Companies like Tuxera help Microsoft achieve this goal even in Europe (Tuxera is based on Finland) and the 451 Group mentioned this company a few days ago:
While it has drawn some controversy for its IP deal with Microsoft, Tuxera says this allows it to benefit from the ability to offer support, integration and licensing for both NTFS and exFAT filesystems.
Tuxera receives money as long as it also allows Microsoft to make money from Android and from Linux. What's not to like? Both Tuxera and Microsoft enjoy this, at the expense of software freedom. Microsoft uses Tuxera as a bridge with which to impose software patents on Linux (including branches/derivatives).
Here is a new press release which remarks on the difficulty of obtaining "business method software patents" (they are lumped together as though they are one).
The fundamental business methods and processes unique to N-Play(R) led the U.S. Patent and Trademark Office to recently issue U.S. Patent #7,664,682. Business method software patents are considered a rarity and are the most difficult patents to obtain through the USPTO with less than 17% being approved.
Well, it's obviously not hard enough because none at all should be accepted, especially after the Bilski case (assuming the decision stands when it's released [1, 2, 3, 4, 5]). If business method patents and software patents are seen as equatable, then both can probably be abolished post-Bilski. Neither refers to an actual product which is physical. Besides, as this new article puts it:
The US Patent Office has been flooded with software patents ever since.
85% of Microsoft's patent filings are said to be for software patents (monopolies on algorithms).
It has become utterly trivial to patent just about anything and one person has just put it like this:
Since anything (however stupid it might be) can be patented, I am gonna patent the following:

Title: SYSTEM and METHOD for TROLL CONTROL in open-source projects mailing lists, via Contribution-Points based eMail Limits
Speaking of trolls, Thomas Edison has some voice recordings of his salvaged. It's more of an historical thing, not much of professional value. Edison was part of the problem we now know as the USPTO; his characterisation as an inventor is often challenged as it neglects to mention how he took people's existing ideas, modified these mildly and then claimed/earned a monopoly on them. Edison is said to have been a businessman and a patent (monopoly) opportunist, just like Bill Gates in a sense. █