06.22.10
Gemini version available ♊︎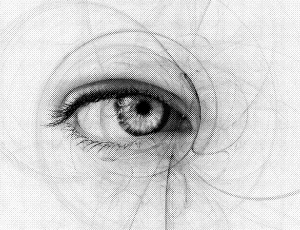 Summary: A look at Brad Smith's lobbying, a loan of $1.25 billion, and Microsoft's involvement in the SCO case against Linux is revisited
The last post finished with a word about Brad Smith's lobbying for Microsoft.
It was only weeks ago that Brad Smith was lobbying for legalisation that gives Microsoft a green light to tax evasion — an issue which is now being discussed by apologists of Microsoft's bad practices (who met Brad Smith for dinner):
As we pointed out in today's Morning Fizz, Jeff Reifman, a former Microsoft employee who is on a crusade to get Microsoft to pay royalty taxes on software licenses, took me task for not asking Microsoft VP Brad Smith about their—estimated $100 million a year—tax dodge. (Reifman's website has a helpful fact sheet on the issue.)

Here's the deal: Microsoft has a shop in Reno, Nevada where it issues its software licenses. Even though dividends from those licenses come back to Redmond, the licensing transactions are not captured by Washington State because the business is technically generated out of Nevada. (I talked at length today with bureaucrats in Olympia who confirmed the situation.)

[...]

By the way, I take issue with Reifman's assertion that I was "charmed" or "rolled over" by Smith and the dinner.
Microsoft really needs to start paying tax. The company's existing debt deepens based on this new report, so citizens might never see a penny.
The Bank of New York Mellon Trust will be trustee of $1.25 billion in Microsoft convertible debt after the software company offered them to investors last week, Microsoft announced Friday (PDF – 106 pages).
Pogson wrote about this company's famous case of legalised (using Microsoft veterans in the government) tax evasion:
I would like the USA to apply RICO to what M$ does, too. RICO covers fraud such as false advertising and tax fraud. Many of the "get the fud" ads, the layers of partners and kickbacks, and $billions "invested in research" could be fraudulent. Could a business really investing billions in research actually produce a product as faulty as that other OS? I expect a lot fewer billions have been invested in GNU/Linux research for a much better result. Is the research of M$ legitimate, or a tax dodge? Around the world, M$ has been pursued for dodging taxes. I would not be surprised to find they do it "at home". The last annual report said:

"During fiscal year 2008, we reached a settlement with the Internal Revenue Service ("IRS") on its 2000-2003 examination. As a result, we reduced our unrecognized tax benefits by $4.8 billion and recognized a tax provision reduction of $1.2 billion. As a result of the 2000-2003 settlement and the related impact on subsequent years, we paid the IRS approximately $4.1 billion during fiscal year 2009."
One can go further and discuss Microsoft's funding of SCO, which is a serious issue. "Microsoft wished to promote SCO and its pending lawsuit against IBM and the Linux operating system," confessed Larry Goldfarb, a key investor in SCO who was approached by Microsoft. "Microsoft did not want to be seen as attacking IBM or Linux," he added. SCO is now dead or at least dying, but the damage caused by Microsoft's investment in SCO will never be undone.
I, personally, would like to see SCO die in a fire for all the expense, FUD and general heartache they brought to the free and open source community, but there's probably not enough left of the company to burn.
Over at ZDNet (now featuring Vista 7 ads in all blog pages), pseudonym Paul Murphy is told: "Come on "Paul", you need to step up someday and admit that you have been wrong all along about SCO and their scheme against Linux. You can do it, I know you can!"
Pseudonym Paul Murphy has been promoting SCO's case for many years and he still refuses to acknowledge that it was all in vain. Groklaw responds with a mention of Novell's role:
He continues to insult, and he predicts SCO, or a new owner of Novell, will surely succeed yet in fulfilling SCO's plot, in what he believes, if I've understood him, will be a legal Hail Mary pass to go down in history. The new FUD is his article, Suicide by Victory: More on SCO, in which he predicts gloom and doom for Linux because Novell won at the jury trial in Utah.
Groklaw also refers to this article which cites Rob Enderle (big SCO booster and Linux agitator). "The link is to Rob Enderle's old article," writes Groklaw. "His point is that litigation is a skill, and most CEO's don't have skill in that field."
Well, Microsoft has been claiming to 'embrace' "Open Source" while litigiously attacking "Open Source" [1, 2, 3, 4, 5, 6, 7] and clearly describing it as a competitor. SCO did something similar with Linux. That was probably before Microsoft approached SCO with cash. That's just how Microsoft operates.
Based on a new report, the judge who became famous partly for his role in convicting Microsoft is being tapped by Oracle in its case against Microsoft's ally SAP (which lobbied against Oracle and Sun last year). To quote part of the article: (also in [1, 2])
Oracle has brought in the big guns to assist in its intellectual-property lawsuit against rival applications vendor SAP, hiring attorney David Boies, well-known for his high-profile role prosecuting the U.S. government's landmark antitrust case against Microsoft.

[...]

The attorney's role in the Microsoft case, where he served as a special trial counsel for the U.S. Department of Justice, was just one highlight in a career many legal industry observers have called legendary.
Oracle has just been sued for overcharging the government, but that's another story. We hope to see Microsoft sued for the role it played in the SCO case, which happens to have hurt Oracle. Microsoft has a tradition of sending attack dogs or vultures to attack its competition. █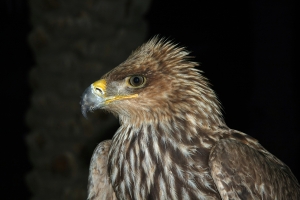 Permalink

Send this to a friend