06.25.10
Summary: Today's new video about Java
Hat tip: SubSonica
Summary: Salesforce sues Microsoft in exchange for Microsoft's frivolous lawsuit; The Patently-O crowd says that Justice John Paul Stevens, whose track record is hostile towards software patents, is the one writing the Bilski decision for SCOTUS (Supreme Court of the United States)
Microsoft, which struggles online where it loses almost $3 billion per year, sues those who succeed online. Microsoft decided to attack Salesforce using software patents [1, 2, 3, 4], only to be sued in return.
Salesforce.com Inc. filed a patent- infringement lawsuit today against Microsoft Corp., escalating a fight between the two companies over the growing market for cloud-computing software.
Salesforce enlists David Boies (from the famous Microsoft antitrust case) to show that racketeering [1, 2, 3, 4, 5, 6, 7] won't work. This was promptly covered in:
"Software patent wars are crazy," remarked one of our readers about it, "but only the lawyers like them. Well maybe Judges as well, as Judges were lawyers first before becoming Judges."
Speaking of judges, Justice John Paul Stevens is believed to be writing the SCOTUS Bilski decision just before his retirement [1, 2, 3].
"Widespread agreement that Justice Stevens is writing the Court's opinion in Bilski," writes the president of the FFII regarding this new post from Patently-O:
It remains a puzzle why the petitioners in this case are persisting in an appeal that seems not only doomed but also capable of establishing new and unpredictable restrictions to the scope of patentable subject matter. I had previously thought that "irrational exuberance" provided the best answer—that the Bilski petitioners were likely to remain unrealistically optimistic about their chances for success right up to the end. But the presence of a multibillion-dollar corporation controlling the litigation decreases the chances that the strategy is due to simple inventor over-optimism. Perhaps the entity controlling the petitioners' side of the case is really quite wily, for there would be no cause to "fold 'em," if the petitioners' side would view thorough defeat as victory. That would explain much.
"Patently-O afraid of Justice Stevens," says Florian Müller, who tells us that the above is "the best and most encouraging article on Bilski I've seen to date." Robert Pogson writes about the subject as well:
One of the side-effects of waiting breathlessly for Bilski at SCOTUS is seeing other things that the supremes decide.

A recent opinion slaps down rulings made by lower courts over decades that US securities fraud laws applied globally. There is so much assumption in the culture of the USA that the world should do things the way they do them: film, politics, copyright, software patents…
Müller's take on the OIN withstanding [1, 2, 3], if software patent are annulled in the United States and later throughout the rest of the world (it's possible, as traditional slavery too has become extinct), then the OIN becomes utterly redundant and can then be dismantled. For now, however, it continues to grow under the assumption that software patents hold water in the United States.
Our prediction is that the Bilski decision will stand after the assessment by SCOTUS; then, lawyers will try to interpret it as though it makes little difference, even when it successfully kills a few software patents. Monday may be a legal turning point for GNU/Linux and software freedom (whether one cares about the field of law or not). We will try to make an HTML version of the ruling as soon as it comes out (as we did the last time). █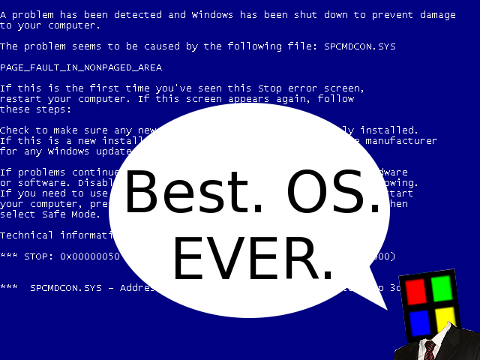 Summary: The lack of impact of Vista 7 on businesses, as told by one of the world's largest OEMs
THE reality behind Vista 7 is not what Microsoft's marketing department keeps talking about (for the press to echo). On many occasions in the past we've explained why Microsoft claims of 'sales' of Vista 7 are lies. We won't repeat the arguments today but instead refer to this article and the following commentary:
"Dell estimated the percentage of commercial PC users who have updated to Microsoft's Windows 7 as still in single digits."

That says it all. The most successful version of that other OS ever, is not being adopted by business who have no need of feature bloat and eye-candy that consumers lap up having few choices in retail.
So much for unprecedented success, eh? The marketing people always find ways to 'massage' the numbers, even if Windows profit declines. █
"Windows 98 should have been released for free on Jan. 1, 1996 and titled Windows 95.1. If this were Hollywood, then Windows 98 would be the equivalent of 'Heaven's Gate', 'Waterworld' and 'Godzilla' rolled into one. A huge, overhyped, bloated, embarrassment."
–Jesse Berst, ZDNet editor & columnist IEzilla
"If you can't make it good, at least make it look good."
–Bill Gates, Microsoft
Summary: LEDless RRoDs are hitting Microsoft's 'new' version of the Xbox 360, proving that it's just lipstick on a pig
A 'NEW' model of Xbox 360 was announced earlier this month and journalists were bribed to say good things about it [1, 2, 3, 4, 5, 6]. As we pointed out on a couple of occasions, LEDs disappeared, which made it impossible for RRoDs to become visible. But the same old problems were still there. Well, now it's confirmed.
"The Red Brick Of Death (New Xbox 360 Already 'RROD')," says this headline which led to the allegation that "Images have been discovered on a Forum showing an Xbox 360 Slim with what is believed to be the "Red Dot of Death". The Forum, NeoGaf has not confirmed whether or not the images are 100% real, but the images posted show one of the Xbox 360 Slim with the RDOD"; Microsoft's statement is called "a very generic response, and no denial I can see," says a reader of ours who adds this reference:
Xbox 360 Slim Overheating Issues Already Discovered?

The Xbox 360 Slim which was announced and released during this year's E3 might already be having problems.

Images have been discovered on a Forum showing an Xbox 360 Slim with what is believed to be the "Red Dot of Death". The Forum, NeoGaf has not confirmed whether or not the images are 100% real, but the images posted show one of the Xbox 360 Slim with the RDOD, and another image showing the error message on the Dashboard.
Our reader Ryan, who has had about half a dozen Xbox 360s before dropping it for good (endless RRoD loops), says that "Microsoft has lied to cover up the last mass defect until it became so widespread and they had been sued so many times, they couldn't deny it. There was another issue with launch consoles that never got much attention. The PSU itself could overheat. There was a forum I was reading back in 2005 where people were opening the window in December to hang the PSU outside, so they could play their Xbox 360 until Microsoft sent the coffin out"
This debate went on and on for a long time last night. What will Microsoft do next? Key parts of the Xbox 360 management left the company after years of losses [1, 2, 3, 4]. Can Xbox survive these hard time? █
Summary: With just a few cash cows remaining, Microsoft is advised to cut back radically and give up on wasteful diversity
MICROSOFT IS having a hard time for reasons that SJVN put very succinctly in his latest post about Ballmer and Gates. This post has made some waves but not as many waves as the claim that an ex-exec of Microsoft says Microsoft should cut 30,000-40,000 employees (mini-Microsoft suggested just about the same). That's a lot less than the 50,000 who Cringely suggested laying off last year (it is rumoured that Microsoft is still laying off quietly these days, not just moving existing jobs to Asia).
As for the headcount issue, our source says there's probably 30,000 to 40,000 more employees than needed at Microsoft. There's a lot of overlapping roles, and employees at the company are focused on solving internal issues, rather than fighting external competitors.
Here is the article from Electronista:
Ex-exec says Microsoft should cut up to 40,000 jobs

A former Microsoft executive today argued that Microsoft could easily cut 30,000 to 40,000 employees. The unnamed worker claimed that CEO Steve Ballmer organizes every division identically. While it keeps the company simple, it also creates unnecessary overhead and isn't as effective as it could be, the executive told SAI.
Chips B. Malroy adds: "I think those cuts will sadly be forecoming at MS if this trend of non-performance continues."
Given some recent failures that are major, larger-scale layoffs are likely to be considered at Microsoft. Microsoft's demise does not imply victory for software freedom though, as there are other companies that increasingly behave in a similar fashion. █
Contents
CLUG Talk – 24 June 2008 – A review of working with technology in Central and Western Africa (2008)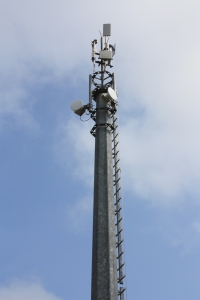 Summary: Children targeted by sexual predators using Windows crackers; Central Ambulance Service downed by Windows viruses
Now, this is different. A computer cracker, Luis Mijangos of Santa Ana, CA has been arrested by the FBI for taking over more than 100 Windows PCs and using what he found on them to extort sexually explicit videos from women and teenage girls by threatening to release their personal data.
• Save the Women and Children From That Other OS
A predator distributed malware to PCs through digital music files. He used the malware to gather information and control PCs which escalated to demanding explicit images and video from the ladies.
• Malicious code on Lenovo driver download page – Update
The driver download portal of hardware manufacturer Lenovo temporarily deployed malicious code. Various virus scanners issued alerts about a Java-based Trojan downloader or dropper. The iframe injected by attackers points to the volgo-marun.cn server and can still be found on several pages of the download.lenovo.com server.
• Anti-Virus Elite 2010 Looking for a Way to Hijack your PC
Be sure not to trust this soft! Remove it as soon as you notice it on your PC! These are just several warnings flying around the web these days.

Cyber criminals have created a new rogueware, named Anti-Virus Elite 2010. Usually installed from malicious websites, or during the process of downloading video codecs or updates for your computer, the fake application starts its activities as soon as it gets to your PC.
• BIS helped uncover computer attack on G20 meeting
The Czech counter-intelligence service (BIS), along with other secret services, last year participated in the investigation into the attack on the information systems of the delegates to the G20 summit in Seoul, BIS says in its report for 2009, released on its website.

Last June, the BIS as an intelligence service of the EU presiding country uncovered a "sophisticated attempt at cybernetic espionage."

According to the BIS annual report, the contact persons at the finance ministries of the participating countries received forged electronic post in the form of an attachment to an e-mail with a special pdf file containing "a harmful code."
• OU Reports Virus, Security Breach
The University of Oklahoma is warning students about a security breach that may put their personal information at risk.

The university said its Information Technology department noticed unusual Internet activity on a laptop computer associated with its network. It said it determined the computer belonged to an employee and was infected with a virus known as Zeus or Z-Bod.
• South Central Ambulance Service hit by computer virus
A virus has hit parts of the computer system used by South Central Ambulance Service (SCAS).

The problem first occurred on Tuesday but has not affected the parts used to deal with 999 calls, the trust said.