07.02.10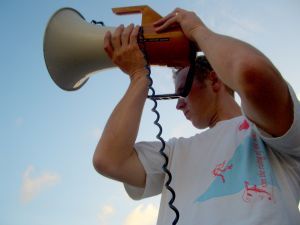 Summary: The paid-for Forrester praise/slur is being used to vilify free GNU/Linux and promote the patents tax-encumbered SUSE instead; IBM continues to use SUSE and pay the price
THE LATEST Novell/Microsoft-commissioned propaganda from Forrester advocates SUSE (patent tax on GNU/Linux), however subtly/implicitly. It is sad that Novell hasn't grown out of this shameless marketing pitch and mainstream news sites are reposting Novell's latest propaganda (with Microsoft), usually without paying much/any attention to who paid for it. Critical analysis of press releases is an essential skill if one wishes not to be misled.
Here is a new article about Microsoft's patent case against Salesforce [1, 2] (Salesforce has sued back). Microsoft wants Salesforce to start paying Microsoft some money for the GNU/Linux servers it uses (because these qualify as 'cloud', not because they contain Linux). This article contains one part which speaks about the Linux patent deals:
Microsoft has in recent years stepped up efforts to make deals to expand and protect its patent portfolio. The company has had a long-running patent sharing deal with Novell along with other vendors such as LCD builder Funai and printer vendor Brother.
One has to wonder, why does IBM still use SLES in some areas such as mainframes? Does IBM insist on paying Microsoft for software patents? From this week's news:
Last year, IBM teamed with Amazon Web Services to provide pay-as-you-go access to its database servers, Lotus and Websphere middleware, running on Novell SUSE Linux.
IBM ought to encourage the use of GNU/Linux, not Ballnux. It does a bit of both. █