07.05.10
Gemini version available ♊︎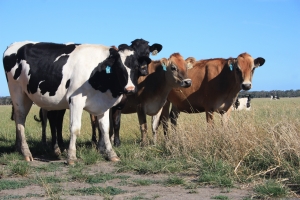 Summary: A roundup of one week's news about Microsoft Windows and Microsoft Office
THE reality behind Vista 7 continues to expose itself and Windows in general has grown somewhat weak, unless one judges it based on mockups. "Vista" was mentioned in last week's news (headlines) only once, in relation to security issues. Insecurity and Windows are almost synonymous in the context of computing. New from IDG: "Death of Windows XP SP2 Support a Security Risk, Says Report"
There was not so much in the news headlines about "Windows 7″ either. Instead, Microsoft boosters started touting something which does not even exist — something which may actually harm adoption of Vista 7, according to IDG:
The Web is abuzz following the leak of an alleged Windows 8 presentation outlining Microsoft's vision for the next iteration of the flagship desktop operating system. As media pundits speculate on the potential features and capabilities of Windows 8, the news also has the potential to make some IT administrators and business customers currently considering a migration to Windows 7 to hold off.
The Microsoft boosters from IDG were actually critical of it:
Also from IDG:
'Don't Get Excited' About Windows 8, Says Analyst

[...]

Leaked Windows 8 slides, which may not be genuine, include a development timeline without dates. (Credit: Windows Kitchen)
We are citing and comparing IDG articles only for the sake of reference. We hardly recommend IDG as a news source.
The thing is, IDG also had its share of good words about something that does not quite exist (without verifiable evidence at least):
Let's get back to the malarkey about "Windows 8″. Some say it's accidental [1, 2], but it probably is not. Microsoft has already been caught faking "leaks" (pushing it voluntarily and pretending it was in error), just like Apple. It's a marketing strategy.
Getting back to reality, Microsoft boosters are still floating articles about Vista 7 SP1. It will potentially be more disruptive than constructive:
Windows 7 SP1 Beta and Microsoft Security Essentials Can Fail to Play Nice Together

Major upgrades to Windows client and server platforms introduce extensive changes both on the surface and under-the-hood, down to the very core of the operating systems. It's no wonder then, that the installation of new service packs can be prevented by programs designed with the specific purpose of safeguarding the platforms' integrity. Early adopters deploying the Beta of the first Service Pack for Windows 7 and Windows Server 2008 R2 can experience installation problems if they are running security software on their computers. According to Microsoft, the issues can affect Service Pack 1 (SP1) Beta when testers attempt to have it integrated on top of Windows 7 RTM and Windows Server 2008 R2 RTM on computers where Microsoft Security Essentials or Microsoft Forefront Client Security are already installed.
No matter one's personal opinion on Vista 7, it is being dumped by HP, at least for tablets/Slate. Now it's more official:
Hewlett-Packard completed its acquisition of Palm this week and gave a hint that it could be ditching Microsoft's Windows 7 Home Premium operating system for Palm's webOS platform in the upcoming HP Slate tablet PC.
"HP Reveals Plans for WebOS Tablet," says IDG:
HP has officially completed the acquisition of Palm, making it the proud owner of Palm's coveted intellectual property including WebOS. It is hardly a surprise that before the ink was even dry on finalizing the purchase, HP announced its intent to build an array of mobile devices around the WebOS platform–including the predicted WebOS tablet.
Microsoft Nick confirms this too. HP dumps Vista 7 and moves to Linux (for this form factor at least).
Dealing separately with security problems in Windows, most Windows users are susceptible to 0-day attacks at the moment:
The number of malicious attacks exploiting an unpatched vulnerability in older versions of Windows has mushroomed over the past week, prompting Microsoft to warn customers to deploy countermeasures until an update is released.
This is also covered in:
This workaround is not a solution and amateur users will not be able to apply the changes. "Trojan Writers Target UK Banks With Botnets," says this new IDG report (they say "PCs" instead of "Windows PCs")
The company identifies two pieces of malware — the previously undetected Silon.var2 and the longer-established Agent.DBJP – as the two bank Trojans being distributed by Zeus-based botnets using UK-infected PCs.

Silon.var2 now affects 1 in every 500 UK-based PCs connected to the Trusteer Flashlight system, 40 times the detection level for the US, with Agent.DBJP affecting 1 in every 5,000 UK-based PCs, again far higher than for the US.
Windows does not offer applications much protection as an underlying platform:
Applications in Windows have many privileges that enable them to mess up the entire system rather than a confined sandbox. It's an architectural issue. Even the newly-released Office 2010 (c/f [1, 2, 3] for perspective) has security problems already (will Microsoft blame Microsoft for not bothering with "Windows defences"?)
Researchers at Vupen Security say they have uncovered a security vulnerability in Microsoft Office 2010. However, their discovery has been met with criticism from Microsoft, which complains that it has not received technical details of the bug.
As IBM acquires BigFix [1, 2] it also turns out that Microsoft Office could use some of that. According to this news, it's buggy. Here are the details:
You've seen it before: That strange, cutesy "J" that occasionally appears in email and seems contextually like it's meant to be a smiling emoticon. You may even be sending these little "J"s without even knowing it. Tech blogger Chris Pirillo explains:

[F]or some inexplicable reason [In Microsoft Office applications], some brilliant engineer thought it wise to correct ":)" as a smiley rendered in a specific font face when composing rich text documents (and/or HTML email). This is why people think you're crazy for inserting random "J" characters in your emails — they don't have the same fonts installed on their machine!
Wonderful. And this is what people pay a fortune for? For those who pay Microsoft for ActiveSync patents to merely use its protocols there is also trouble in store. Here is another new problem which hypePhone 4 suffers from:
Bug in iOS4 Exchange ActiveSync hammers servers

[...]

Bugs in the Exchange ActiveSync (EAS) implementation in iOS4 were resulting in significant artificial loads on Exchange servers that they are connected to for push email. As outlined by the Microsoft Exchange Team blog, another symptom of the problem involves email, calendar or contact entries not synching properly.
Got to love proprietary software. Apple is just trying to step in line with Exchange/Office, which really ought to be replaced.
There are missing bits in Office 2010, Mary Jo Foley alleges (based on readers' feedback), which maybe explains the poor reviews of Office 2010 (2/5 in Amazon). It's just another Office 2007 with a Web extension. It's still a resource hog that does not comply with international standards [1, 2, 3, 4, 5, 6, 7].
Microsoft is still pretending that Free software does not exist (while quietly recruiting and advertising jobs that attack OpenOffice.org [1, 2, 3]). Here is a pathetic new attempt to fight competition from OpenOffice.org/Google and another similar attempt to fight competition from Apache. There is also an element of FUD there, sometimes promoted by Microsoft boosters like Lance Whitney and others:
Microsoft is misdirecting the perception of competition, sometimes with former employees. Microsoft Nick says that "Google Docs Has Microsoft a Bit Worried," but what about Free software such as OpenOffice.org? Google Docs is proprietary. █
Permalink

Send this to a friend