07.23.10
Gemini version available ♊︎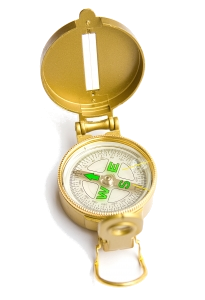 Summary: A quick look at Novell's workforce and how it's getting along
A YEAR ago we wrote about Novell and ACS, noting that Novell's 5-year contract with ACS was estimated at about $135 million and compromised existing staff that was located in Provo, Utah. Novell's PR people talked about it later on and now we have this news about ACS and Novell:
Based on these findings, the Department is amending this certification to include workers leased from Affiliated Computer Services, Inc., (ACS) working on-site at the Provo, Utah location of Novell, Inc.
Novell continues to rest on its legacy laurels, which are a dying business that continues to exist in some less modernised places.
Godfrey Lee's computing environment consists of several Novell servers, file servers and window servers all virtualized with VMware.
Here is Novell's latest PR in Australia and in New Zealand.
Software vendor, Novell, and its distributor, Open Channel Solutions (OCS), recently held a competition among schools to show off their football skills. Called the NOCS Student Video Competition, it ran from December to April 30 and encouraged students to produce a creative video that ran up to two minutes. It was open to all schools using Novell.
Following a string of dates in Australia, the Novell IT in Action tour will land in Wellington on August 17th.
Does New Zealand know about Novell's policy regarding software patents? Novell is bad influence. And speaking of influence, here is a new press release bearing the headline "Alex Ash Joins Messaging Architects as Business Development Director to Advance Company's Activities with Microsoft and Novell Partners in the UK"
Other short reports indicate that former Novell staff is coming to other companies, e.g.:
i. Human Capital: People on the Move
FreshAddress Inc., a Newton-based provider of e-mail database services, appointed Andrew Cruickshank and Paul Garland senior account executives. Cruickshank and Garland each have more than 15 years of sales experience. Cruickshank previously served with RentGrow Inc., Lycos.com, Monster.com and Lotus Development. Garland previously served with Grant Thornton LLP, Novell Inc., Electronic Data Systems and Unitech Systems Inc.
Lyman has also served at McCann Erickson, Intel Corporation, LANDesk Software, Merit Medical Systems, Wicat Systems, and Novell.
There is a similar movement to watch out for — one which involves TurboLinux staff, e.g.:
i. Lyris Continues Global Growth with Expanded Australian Presence
Stanton has held senior positions in companies such as Foxtel, TurboLinux, IMSI, IDC, Data Solutions, Lead Master and various other international organizations.
ii. Linux Professional Institute Announces Volunteer Prizes and Community Initiatives
LPI's major financial sponsors are Platinum Sponsors IBM, Linux Journal, Linux Magazine, Novell, SGI, and TurboLinux as well as Gold Sponsors, HP and IDG.
TurboLinux is pretty much dead by now. That's what happens to almost every Linux-oriented company that signs a patent deal with Microsoft. █
Permalink

Send this to a friend