07.23.10
Gemini version available ♊︎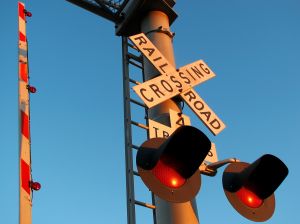 Summary: SCO's strategy — like that of patent trolls — is to charge a toll on each transaction from companies that actually succeed
Inspired by this new article, Glyn Moody said "welcome to the Troll Economy" and used SCO for an analogy:
It began, perhaps, with SCO's insane attempt to obtain money from IBM and others for alleged infringements of its code. It proceeded with the music recording industry's increasingly vicious but fruitless threats to ordinary users, expanding more recently into the film business. Now, the Troll Economy has now come to the world of words:

Borrowing a page from patent trolls, the CEO of fledgling Las Vegas-based Righthaven has begun buying out the copyrights to newspaper content for the sole purpose of suing blogs and websites that re-post those articles without permission.
Here are some fun new facts about the SCO trial. Everyone seems to know Linux:
Judge Stewart asked this question of the assembled candidates:"Ladies and gentlemen, do any of you know what Linux is, L-i-n-u-x? If so, would you please stand"

Here is the raw data coming from that question and my analysis. On previous pages of the transcript, you can find more information about particular candidates identified by number.
The Darl McBride-led SCO picked Linux as its target and the litigious McBride family (Kevin too) decided to become a leech. All it needed was a target with a lot of money, such as IBM. The discussion in LWN continues to show that Kevin is talking nonsense and Groklaw too rebuts with IBM's defence [1, 2] when SCO vs. Novell transcripts don't take up the time. According to this new post, Yarro's loan now seems like money down the toilet, but for a troll that acts as an agitator, this is money well spent (prolonging uncertainty).
SCO filed its monthly operating reports for May. They had the Yarro loan, so these were still relatively flush days.
SCO is actually an example of why the economy fails to reward the trolls, however this troll caused huge damage to the real economy over the past 7 years. This troll was funded by Microsoft. █
"On the same day that CA blasted SCO, Open Source evangelist Eric Raymond revealed a leaked email from SCO's strategic consultant Mike Anderer to their management. The email details how, surprise surprise, Microsoft has arranged virtually all of SCO's financing, hiding behind intermediaries like Baystar Capital."
Permalink

Send this to a friend