07.30.10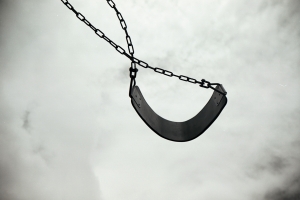 United States Patent #6368227 is
"Method of swinging on a swing
Summary: Apple applies for and might actually receive monopolies on some of the most fundamental activities and its effects on GNU/Linux are very negative
IN REFERENCE to Groklaw we very recently discussed Apple's nature [1, 2] and Apple now reminds us why it's a malicious company:
Apple starts patenting mobile app ideas

[...]

Three Apple patent applications that just became public on USPTO website. From the looks of them, it seems that Apple is now trying to patent mobile app ideas. For now Apple is seeking to get a patent for 3 apps – travel, hotel and high fashion shopping.
"Throw Ballmer, Gates and Jobs out of our planet. Planet will become happy," said one of our readers about it.
This post names patent trolls as the issue, but Apple's new patents are of no use against patent trolls because patent trolls have no products. Rather, companies that Apple can (and does) sue with such patents are selling Linux-based handsets.
No wonder GNU/Linux users generally dislike Apple:
iPad Not for Linux Users: Survey results

According to a recent survey of 20,000 users carried out by MyType, results found that iPad users tend to put themselves into a different category compared to Linux Users. Linux was set up to provide a service on a mobile device, a tablet computer or a video games console. It was found that Linux is aimed at more self-directed, science minded users who enjoy playing video games on a Linux PC, than the iPad user who in general is a professionally business minded individual, who has to have the latest device with a level of portability.
ZDNet, which is a trolls' den to a certain degree, went with the headline "iPad wins the jerk demographic" (it's about the same story as above).
Apple is also screwing with the law. As Simon Phipps put it yesterday:
While the decision by the US Library of Congress to create exceptions to the Digital Millennium Copyright Act (DMCA) for unlocking cellphones and jailbreaking iPhones (among other things) in the USA are very welcome, the reaction has been just a touch too euphoric. Not by everyone, mind you. Dan Gilmore begins to explain why this isn't a solution, and Wendy Seltzer nudges close to the problem as well. But plenty of people think they've been granted more than they really have.
Apple is not just a company. It's a culture and a mindset that puts at risk everyone's freedom (as defined by law and practice). People ought to actively resist Apple. █
"The great task in front of us over the next two years is to lift the experience of the Linux desktop from something that is stable and robust and not so pretty, into something that is art [...] Can we not only emulate, but can we blow right past Apple?"
–Mark Shuttleworth