08.05.10
Gemini version available ♊︎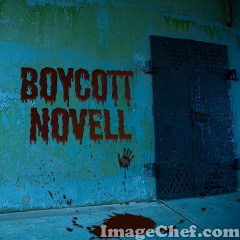 Summary: There has been no news about SUSE in a while and Novell's financial report (finally facing the public) is just weeks away
SOME time towards the end of August Novell will release its latest financial results. The last time Novell did it turned out that it was looking for buyers (not just approached without invitation, since that happened days after the previous quarter's results).
We have been reviewing Novell news again, but it's still a total drought; it's almost as though Novell dropped everything and is now just dedicating its time to finding buyers (possibly breaking down the company into constituent parts in the process because of the great diversity). We have not received verification (nor refutation) for the rumour about Canonical expressing interest in OpenSUSE. A good place to start today's review is by looking at Novell's SUSE business.
SLE*
SUSE Gallery is still in the news this week, but that's just news from last month. We really struggled to find any substantial news about SUSE, but all we found was Messaging Architects mentioning in its press release that it still uses SUSE.
"Messaging Architects' M+Guardian SUSE-powered appliance, which we use internally at Novell, is a great example of how ISVs can easily customise an enterprise-class operating system to create a smaller footprint, improve performance and reduce security vulnerabilities," said Joanna Rosenberg, ISV Marketing Manager for the SUSE Appliance Program.
IBM's SUSE support was mentioned in The Register alongside support for Windows and Red Hat, so that hardly qualifies as SUSE news. Here is another item of news which actually refers to very old news, going as far as several weeks back:
Novell is also offering special incentives to Sun* Solaris customers to migrate to SUSE Linux Enterprise Server…
Novell is trying to sell the story that Sun is dead, but then again, isn't Novell dying too? If people leave Solaris, they are more likely to go for RHEL or its gratis clones.
People
Having struggled to find news about SUSE, we carried on reading through this week's news, but all we found was news where former Novell staff got mentioned. Rob Mills was one example. He said:
I also had a brief stint at Novell, where i was the Manging Director for Australia/New Zealand. It was an interesting time and I got some value out of being there, but it wasn't a long term thing.
Steve Adams is the new CEO of VirtuOz and he has history at Novell:
Prior to joining Sabrix in 2002, Adams was president and chief executive officer of Uniscape and a senior vice president of worldwide marketing for Novell.
Looking at the mid-west, Melain Terry from Novell is a finalist in Utah's 'women in technology' race [1, 2] and another former Novell employee has started his own company:
Solera Networks just closed a third round of funding, recognition that the time is ripe for its "camera" that records activity on computer networks.

[...]

The company is still young, founded in 2005 by an engineer who worked at Novell.
It seems like Novell has lost a lot of talented people over the years. At one point Novell had more than 3 times the staff it now has; Red Hat is now worth about three times Novell's estimated worth. █
Permalink

Send this to a friend