Summary: Microsoft is still spinning and lying to the press, whereas Apple ensures that it has 100% control over the user
THIS month has been an horrific one for Windows security, potentially breaking records. Over at IDG there's some Microsoft spin about Vista changing things for the better. Well, it doesn't explain why Vista and Vista 7 are still so damn vulnerable. To give some examples of serious Vista 7 vulnerabilities (it has been less than a year since the official release):
According to this new article from The Register, Zeus continues to cause a lot of Windows trouble this month [1, 2, 3].
More details have emerged of how security researchers tracked down a Zeus-based botnet that raided more than $1m from 3,000 compromised UK online banking accounts.

Bradley Anstis, vice president of technical strategy for M86 Security which discovered the attack, said hackers began the assault by loading compromised third-party sites with a battery of exploits designed to infect visiting PCs with variants of the Zeus banking Trojan.
The Register also writes about Apple flaws which Apple finally fixes (it took a while), but Apple also issues a patch that attacks the customer: [via]
iOS4.0.2 plugs the security hole exploited by the iPhone Dev Team to allow pain-free jailbreaking of the iPhone 4 and its manifold siblings as well as… actually, that's about it.
Apple's 'control freak' problem is one that may also extend beyond computing and into culture. Steve Jobs himself has infamous vested interests in the funding sources of MPAA|RIAA, which makes Apple doubly worrisome and also a direct threat to Linux. █

Original photo by Matt Buchanan; edited by Techrights
Summary: Among those who benefit from an attack on Android there's Apple, whose CEO is a good friend of Oracle's CEO; more coverage about this development which dominates the news
THIS will hopefully be one of our last posts about Oracle vs. Google. We have already covered it in the following three posts:
Since those previous posts it has occurred to me that the party most likely to benefit is actually Apple, not Microsoft. Oracle only sues Google over Android, just like Apple sued HTC over Android. One must remember that Oracle's CEO and Apple's CEO are very close friends. Wikipedia reminds us that Ellison's "friend Steve Jobs (CEO of Apple, Inc) was [Ellison's] official wedding photographer." Anyway, it gives room only to theories.
"That's why Apple's iPhone is so much better than Microsoft phones."
–Larry Ellison, OracleA number of months ago Larry Ellison also said: "While most hardware businesses are low-margin, companies like Apple and Cisco enjoy very high-margins because they do a good job of designing their hardware and software to work together. If a company designs both hardware and software, it can build much better systems than if they only design the software. That's why Apple's iPhone is so much better than Microsoft phones."
Could the relationship with Apple play some role here? Maybe even a small role? "Actually, It's crApple attacking Google by proxy," one reader of ours opines. "But, a weak lawsuit this one," he argued, "I'm reading the points now…"
Google's Tim Bray from the Android team says "F**k Oracle" (he doesn't use asterisks though). This was brought up by Groklaw actually, having just addressed the spin-doctoring from Microsoft's MVP de Icaza:
Miguel De Icaza still wants everyone to hitch their wagons to Microsoft's star. He suggests that Google pay off Oracle and then switch to Microsoft .NET:

Google could settle current damages with Oracle, and switch to the better designed, more pleasant to use, and more open .NET platform.

Hahahahahahaha. That's the last life lesson to to be learned from this event, I'd suggest. How about instead what the community has been warning Miguel about for years: don't hitch your code to anybody's patented wagon. Watch out for patents. Watch out for Mono. Watch out for C#. Stallman is warning you:

It is dangerous to depend on C#, so we need to discourage its use.

The problem is not unique to Mono; any free implementation of C# would raise the same issue. The danger is that Microsoft is probably planning to force all free C# implementations underground some day using software patents. (See http://swpat.org and http://progfree.org.) This is a serious danger, and only fools would ignore it until the day it actually happens. We need to take precautions now to protect ourselves from this future danger.

And was he not right about the Java Trap? How many times must he be right before developers listen? I'm talking to you, Gnome. I'm talking to you, Canonical. Care what version of OpenOffice you use. I'm talking to everyone trying to pooh pooh patents as a toxic danger. It is real. And remember, CodePlex was set up to push Mono. That's what they said. Forewarned is forearmed.
Brian Proffitt goes ahead with the "SCOracle" meme:
I'll say this for Oracle, at least they're consistently contradictory. They'll extol the virtues of their partners, then turn right around and kick them in the–well, you know–and deploy an "innovative" copy of their partner's free software.

Or they'll claim to love open source, then let a prominent open source project suffer death by ignoring.

Or they'll tout open standards, then turn around and use patents on a standard programming language, then sue one of the biggest users of that technology.

Yes, consistent indeed.

Last night, when Oracle announced it was suing Google for alleged infringement of Oracle's Java patents, my initial reaction was one of resigned realization: when Oracle bought Sun Microsystems last year, I always wondered if it was just to get control of MySQL, arguably Oracle's once-biggest potential threat. They weren't doing anything with OpenSolaris, after all, and just this week at LinuxCon, praised Linux to the heavens.
Oracle's action shocked many in the Free software world, but Dennis Howlett was not surprised (neither was James Gosling).
Oracle's patent suit against Google seems to have taken many by surprise. I'm neither surprised nor stunned. If anything, I am surprised it has taken Oracle this long to saddle up its lawyers.
Florian Müller carries on pushing his point of view into some online journals, pretending to be a FOSS representative and mass-mailing many journalists, still. His spin is still actively being challenged by the FFII. █

Contents
Android 3.0 – Gingerbread – Web API's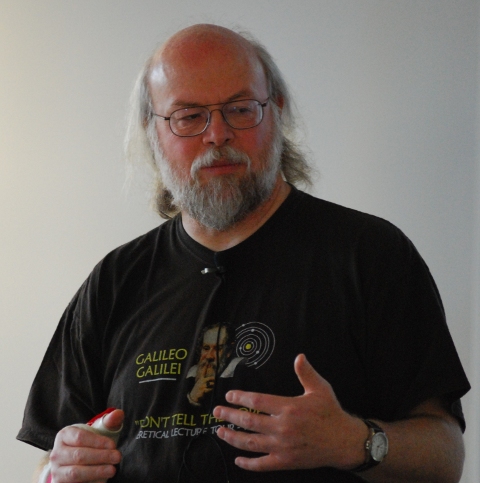 Summary: As the Oracle vs. Google case is being analysed, the FFII further distances itself from Florian Müller; James Gosling speaks out
Florian Müller may have started a Web site called NoSoftwarePatents (and FFII took over his site/project/initiative later on), but this does not mean that Müller's opinions in any way overlap or intersect with the FFII's. In fact, as we noted in this previous post about Oracle vs. Google (case filing accessible here), the lawsuit is being used by 'Team [Microsoft] Apologista' to promote C# (Novell employees communicate the issue with anonymous agitators). Yes, the Microsoft boosters are celebrating this lawsuit and it seems like Novell/Ximian does this too, along with Müller in the sense that he defends Microsoft.
We have already shown several examples where the FFII publicly disagrees with Müller and his attitude. Estranged or ostracised? Either way, here is the latest argument involving those two (where "fosspatents" is the Microsoft apologist who uses Vista 7, not FOSS)
[ffii] @FOSSpatents FFII does not endorse your anti-corporate moralism but supports legal steps to reduce risks http://stopsoftwarepatents.eu/
"FFII does not endorse your [Müller's] anti-corporate moralism but supports legal steps to reduce risks"
–FFII[fosspatents [Müller]] @FFII We're in sync that no software patents means no patent lawsuits, no patent royalties. Then why do you partner with patent aggressors?
[ffii] @fosspatents FFII defends your right to code without patent threats, promotes a less-risk ecosystem for small medium-sized innovators
[ffii] @fosspatents FFII promotes an inclusive Free Information Infrastructure. We oppose #FOSS discrimination, other orgs advocate #FOSS models.
[ffii] But #FFII provides a #foss discussions list http://lists.ffii.org/mailman/listinfo/floss/ #freesoftware
[ffii] …then why does he beat his wife? #ubertroll #oracle
[ffii] #Oracle's #Android case quickly examined http://carlodaffara.conecta.it/?p=478 #scoracle
[fosspatents] I'm so with you on the question of patentable subject matter. But that's not the issue. I meant your standards lobbying alongside OFE.
[schestowitz] @ffii he doesn't seem to mind so much when Microsoft sues, just saying Microsoft does not exclude like "evil IBM"
[fosspatents] @schestowitz Please get real and recognize the fact that I distinguish between failed attempts to license that go to court, and others.
[ffii] #Gosling about #Scoracle http://nighthacks.com/roller/jag/entry/the_shit_finally_hits_the #google #java
[zoobab [FFII president]] Any idea where to download the source code of Dalvik VM? Time to ask national courts everywhere in Europe for non-infringement #fuckoracle
[zoobab] Florian Mueller promotes the usage of the undefined RAND term: http://ur1.ca/149dt
We are not defending Oracle by the way; in fact, it's possible that Oracle will also attack Mono by suing Novell. Advogato.org is rightly concerned about Oracle's attitude.
Seems Oracle bought Sun to become a java patent troll. Trying to destroy the alternative free java implementation that is part of android. Sun used to be agnostic towards Free Software in the past, then became a huge fan on java liberation day. Now that Oracle is in control and starts its quest to destroy the free java world, we are back to the dark ages. So, now what?
Watch what Java's father has to say:
Oracle finally filed a patent lawsuit against Google. Not a big surprise. During the integration meetings between Sun and Oracle where we were being grilled about the patent situation between Sun and Google, we could see the Oracle lawyer's eyes sparkle. Filing patent suits was never in Sun's genetic code. Alas….

I hope to avoid getting dragged into the fray: they only picked one of my patents (RE38,104) to sue over.
In better news, the EFF is saying that it "Staffs Up in Patent, Copyright, and Trademark Law"
EFF is pleased to announce the hiring of our newest staff member: staff attorney Julie Samuels. Julie will be working on intellectual property issues, with a focus on stopping abuse of software patents.
Gene patents ought to be tackled too [1, 2] (although these are not electronic as in "Electronic Frontier Foundation"). "20% of the Genes in Your Body are Patented," says this new blog post. [via Glyn Moody]
Here's a disconcerting thought: for the past thirty years, genes have been patentable. And we're not just talking genetically modified corn – your genes, pretty much as they exist in your body, can and have been patented. The US government reports over three million gene patent applications have been filed so far; over 40,000 patents are held on sections of the human genome, covering roughly 20% of our genes.

Upset? You're not alone. Critics argue that the patents stifle potential research into disease, keep new treatments off the market, and bring in serious money to Big Pharma – all by exercising property claims that shouldn't exist. After all, genes aren't inventions, which are patentable – they're discoveries, which aren't. As Luigi Palombi noted recently at the Open Science Summit, "You can't patent Mount Everest; why can you patent a gene?" Here, we review the history of genetic law, the current state of affairs, and interview David Koepsell, an attorney and author of a recent book on gene patenting, Who Owns You? The Corporate Gold Rush To Patent Your Genes.
Humanity is just hurting itself using patents, which are about greed (for power), not documenting one's inventions. █
"I would much rather spend my time and money and energy finding ways to make the Internet safer and better than bickering over patents."
–Dean Drako, Barracuda's CEO

Contents
For the average desktop user the applications issue, especially with flash – something most of us use everyday, is the driving factor to use a 32 bit version of your Linux distro of choice. If you are using your system as more of a work station (compiling and decoding) then maybe the 64 bit version is a better selection for your needs.

People have a hard time understanding that there is no single company behind Linux. They don't understand that Linux cannot be monopolized like Windows or Mac OS because no single entity owns the Linux source code. When these people realize that there is much more to Linux than its technical strengths and weaknesses, then they really understand its potential to change the software industry.

Desktop

The other night, I got quite the shock. A good friend, who is a Windows enthusiast and IT administrator/consultant, informed me that he had dumped Windows 7 for Ubuntu.

Maybe that's why it's been so hard to wrap our brains around the topic of a recent poll on TuxRadar entitled, "What would you change about Linux?"

At first, Linux Girl's mind drew a huge blank. Then she read on.

"If you had the resources, what single thing would you change?" the daring minds behind the site asked. "Would you merge KDE and Gnome? Would you introduce a new package manager? (eek!) Would you find all mentions of 'Linux' and replace it with GNU/Linux?"

Kernel Space

"I've been using linux for years (since Red Hat 4, i think). But I just thought – after all this time – why is the "kernel" called that? A "kernel" is just a little, potentially not even viable, grain of vegetative material. Why not call it the "Colonel?" A Colonel is almost a flag officer, with semi-executive capabilities, etc. – altogether cooler that a mere "kernel," which mostly connotes an unpopped grain of corn. Huh?"

No, it doesn't look like Hawley made it up. He was kind enough to shield the writer's name.

I'd love for Linus Torvalds to weigh in on that one — as well as this recent blanket e-mail granting Linux the coveted Famous Software Award — one that will be treasured for years.

Corbet said that Linux kernel development is maintaining a fast cadence with about 80 days between Linux releases.

Linux is inherently not a secure operating system. The reason it's not secure is because Linux was based on the architectural design of UNIX, and the creators of UNIX didn't care about security – it was 1969 after all.

"The first fact to face is that UNIX was not developed with security, in any realistic sense, in mind; this fact alone guarantees a vast number of holes," Dennis Ritchie wrote in his paper, "On the Security of UNIX" in 1979.

Applications

Bottom Feeder and RSSOwl are two other popular options for Linux feed readers, however neither would run properly on the Ubuntu 64 bit test machine, so they were considered unsuitable for review. If none of the above options meets your needs, one of those two might be what you're looking for.

XBMC Camelot is a far cry from its predecessors. There were none of the problems I encountered the last time. Wireless networking worked, the sound was smooth, there were no read/write issues with external devices.

You have Wireless connectivity, Samba sharing, live streaming. The media center properly identified the native screen resolution and initiated the graphics card. Furthermore, XBMC is fairly lightweight and did not weigh on system resources. Movies played smoothly, without freezes or jitters. Fast and friendly. On top of all that, XBMC ups the ante with even better looks and a more intuitive interface.

It simply works. That's the best praise you can have for software, especially home entertainment software, which is designed to be as simple as possible. XBMC is truly plug-and-play.

These are far from the only radio apps for Linux; you could also, for example, check out Last.fm and the many applications that can stream from it.

Can you think of any other cool Linux radio applications? As always, please share them in the comments below. Also be sure to suggest cool online radio stations and plans for global domination.

Last.fm lovers addicted to music streaming service should cancel their therapy and check out the following shiny new application named 'Chipmunk'.

Created by Arch Linux user Andy Kluger, who has a self-confessed dependency on Last.fm, the tiny application provides everything a last.fm user could need – it can stream music based on your own scrobbles, that of tags, artist or recommendations, love tracks, ban tracks and scrobble tracks.

Proprietary

Instructionals/Technical

Games

Desktop Environments

For general use I consider Mint 9 Gnome to be the better distribution, especially for getting inside and tinkering about. It's also better to just stick with the Gnome desktop throughout, even if the Mint 9 Gnome desktop is using the slab-style mintMenu. At least if folks get annoyed with the pretty Mint Gnome menu, they can install the more conventional Gnome menu bar.

I feel that the Mint 9 Gnome desktop is snappier than Mint 9 KDE in operation. This is purely subjective, and it may be due to the fact that the VirtualBox additions in Mint 9 KDE are not aligned with the latest version of VirtualBox.

K Desktop Environment/KDE SC)

Screenshots

For those of you that have yet to discover it, Backtrack is a popular Linux security distribution focused on providing a powerful selection of penetration testing tools. It runs mostly as a Live DVD or USB but is suitable for installation. Once in use, this distribution has excellent hardware detection and a low memory footprint, running well on older hardware too. Backtrack brings users over 300 tools to help with various security-related tasks like hacking wireless, exploiting servers, learning about security and much more.

Today users were greeted by the Salix OS 13.1.1 release. Salix OS is based on Slackware and includes Xfce as its desktop environment. This latest release of Salix OS includes several enhancements over its previous release including Lilosetup, a graphical tool for settings up the Lilo bootloader, a few graphical system administration tools have been added, and more. Find a full list of changes in the official release announcement. You can download Salix OS 13.1.1 in 32 or 64 bit versions or buy Salix OS in our cart on CD. Here are some screenshots of Salix OS 13.1.1.

Red Hat Family

Fedora

Jared Smith, the new Fedora Project Leader, announced last night that the decision was made by the Fedora engineering, development, and QA teams that a delay was in order for this release that is codenamed Laughlin. This decision was made as the Fedora 14 Alpha release was not ready and they felt an extra week was needed to get this first test release in order. With the alpha release slipping, the entire release schedule has been pushed back by one week time.

Debian Family

After several delays and many months behind schedule, Debian 6.0 appears to be one step closer to release. As of August 6, the testing branch is now frozen except for fixes and translation updates. This puts Final on track to possibly be released by the end of the year.

Neil McGovern, Debian Release Team manager, wrote in from DebCon10 in New York to announce this milestone for Debian 6.0. Freeze had been delayed until Python 2.6 migration and updating Glibc was completed. Now only critical bug fixes, documentation changes, and translation updates will be accepted into the Testing branch as a general rule. This will give developers the opportunity to polish 6.0 for final release. The last two major versions have seen a four month stabilization period before final release, allowing estimates that 6.0 will arrive sometime in December.

Canonical/Ubuntu

The Feature Freeze is now in effect for Maverick. The focus from here until release is on fixing bugs and polishing.

If you believe that a new package, a new upstream version of a package, or a new feature is needed for the release and will not introduce more problems than it fixes, please follow the Freeze Exception Process by filing bugs and subscribing ubuntu-release.

I keep hearing Ubuntu described as merely a noob's distro lately. However, Ubuntu has around 50% of the Linux desktop market share, give or take, but Linux as a whole has only gained a tenth of a percent or so since Ubuntu's introduction. So either noobs adopted Ubuntu in such numbers that half of Linux veterans switched to Windows in protest, or there are quite a few veterans out there running Ubuntu, but who apparently don't think it's cool to admit it.

SL: I would like to see Ubuntu Studio accomplish at least two things in the next 3 to 5 year; develop an active and supporting community around it and to identify and explore the possibility of cultivating additional user bases.

KDE has a rich and vibrant community, something similar is what I would like Ubuntu Studio to develop. This would be characterised by significant and frequent user suggestions and feedback, user contributions of art and music to be include in the releases and web site, and user testing of ISO images and bug fixes. Already users routinely report bugs, for which I am grateful.
Events

As a society, we are all about numbers — How much, how far, how fast. In IT, it is all a numbers game. Teraflops to compare computing power, TPC results to compare databases, analyst numbers to compare penetration — We are all about the numbers. And as a wise man once said, there are lies, damn lies, and statistics. And after sitting through not one but two presentations about the numbers, I am more convinced than ever that numbers are best left to the accountants.

Web Browsers

Mozilla

The impending final release of Firefox 4 is something of a big deal for the Mozilla Foundation. Over the past year the popular open source browser has been facing some stiff competition from the likes of Google's Chrome and, even, Microsoft's Internet Explorer browser.

Around a year ago Firefox hit a peak in its popularity with almost 25% market share, something that was achieved in the space of just a few years. Since then its popularity has remained largely static, even dropping slightly in the last few months.

Additionally, the Firefox team continues to grapple with what Stamm described as "social-technical security" issues, those scams that rely on persuading a user to share personal information or take an action that navigates to a malicious site.

Government

The Democratic National Committee launched a new website Thursday that showcases the party's open-source software efforts and offers easy access to voter registration tools for campaigns and state parties.
Android vs iphone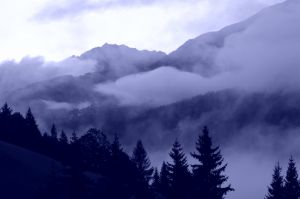 Summary: Foggy slant from Novell staff at the event which promotes Linux (LinuxCon) but not necessarily software freedom
Novell has a lot of influence inside the Linux Foundation and its employee Markus Rex used to be a chief there. Notice this new report from Sean Michael Kerner.
Rex was speaking at the LinuxCon conference in a keynote address.
As Sean points out, "It's not just about the cloud as a delivery model either. Rex noted that workload management, security and tools to build appliances for the cloud (all of which Novell has products for) is the key to really unlocking innovation in the cloud." Novell is again hyping up Fog Computing, which is a route into lock-in, proprietary software included in this case. Why can't Rex just promote SUSE without resorting to marketing terms like "cloud"?
Anyway, Rex is not the real problem here. The marketing/management people at Novell must have indirectly pressured the staff to recite nonsense like "cloud". What does OpenSUSE have to say about it? There are still some flaws in OpenSUSE but also some better coverage (mostly technical). Susan Linton, for example, says that:
It's hard to find another Linux distribution equal to openSUSE. Many try, but most fail. It's an excellent choice for any level of user from beginner to developer.
Linton has been an OpenSUSE sidler for years, so it's actually more curious to find Charles installing it:
Last but not least, I have to share something that may interest a relatively minor portion of the readers of this blog, nonetheless I won't refrain from letting you know that upon installing the latest OpenSuse 11.3 on my father's laptop, I noticed a notable performance improvement of the Evolution Email and groupware suite. However, I still do not understand why for the love of G*d Evolution cannot use multiple inboxes…
Now that Novell has at least 3 options for sale, it seems possible that OpenSUSE will be separated from Novell. We shall see. █
"Staff at the European Patent Office went on strike accusing the organization of corruption: specifically, stretching the standards for patents in order to make more money.
"One of the ways that the EPO has done this is by issuing software patents in defiance of the treaty that set it up."
Summary: The EPO is still operating/behaving in a questionable manner; some updates about the SCO case
"No appeal of EPO decisions to the ECJ," says the president of the FFII, not "even in the future system."
He alleges that the "EPO [is] still operating in a vaccuum [sic]" and cites this new report:
Hearing of EU Court of Justice on EU Patent System did not Address Representation before Patents Court

In 2007, the European Commission presented different options regarding the creation of a unified patent litigation system in Europe [COM (2007) 165 final]. The following discussion in the Council Working Party on Intellectual Property based on various working documents presented by the Portuguese, Slovenian, French and Czech Presidencies, resulted in a first, preliminary Draft Agreement prepared by the Slovenian Presidency in May 2008 [Doc. 9124/08], which was then further elaborated and revised to yield the latest version of the Draft Agreement as proposed by the Czech Presidency on 23 March 2009 [Doc. 7928/09].
The situation with software patents in Europe is not made any better, especially after malevolent self-serving moves from Microsoft in Germany and from Siemens in Germany. It all matters in case Microsoft, for example, tries to prosecute Free software developers in Europe (like it did to TomTom).
The Microsoft-funded SCO has been harassing IBM for about 7 years using copyright law (but fined in Germany for slander). Here is some of the latest from Groklaw:
i. SCO's Brief in Opposition to Novell's Petition to the US Supreme Court
Here it is SCO's brief [PDF] in opposition to Novell's petition for a writ of certiorari filed with the US Supreme Court.
ii. IBM's Memorandum in Opposition re Status Conference
"IBM believes the Novell ruling effectively rejected all of SCO's claims and effectively granted several of IBM's counterclaims," IBM tells the court in its Memorandum in Opposition to SCO's recently filed motion asking for a status conference to discuss SCO going forward on four of its claims, while keeping IBM's counterclaims stayed by the bankruptcy rules.
iii. Eyewitness Reports from Today's SCO v IBM Status Hearing
Software patents need to be kept out of Europe in order to prevent Microsoft from funding another SCO (or attacking directly). █
"…Microsoft wished to promote SCO and its pending lawsuit against IBM and the Linux operating system. But Microsoft did not want to be seen as attacking IBM or Linux."
–Larry Goldfarb, BayStar, key investor in SCO approached by Microsoft